TRIED, TESTED AND APPROVED BY THE CLEO CREW .
Giorgio Armani Beauty Power Fabric Foundation Balm, $120
"If you like the convenience of a cushion foundation, but don't care for dewy, sheer-to-medium coverage, this foundation is for you. I usually swipe it on, but on days when I want more coverage, I pat on the balm, which goes on like a cream, but sets to a velvety matte finish. I have dry skin, so I don't need to powder to set it, and there is no slipping and sliding even in this extreme heat and humidity."
Smita DeSouza
Beauty Editor
Beautyblender Bounce™ Liquid Whip Long Wear Foundation, $60
"It's supposed to give a flawless finish and it did for a while. After lunch, the foundation had slipped off on oilier areas such as my nose and chin—maybe because I skipped primer? The good news is, the foundation doesn't dry too quickly after application so it's easy to blend. It leaves a velvety finish, so if you don't like a super matte or glowy finish and are looking for something in between, this could be it. Also, it boasts a range of shades and undertones, so you should be able to find one for your skin tone."
Hidayah Idris
Associate Digital Editor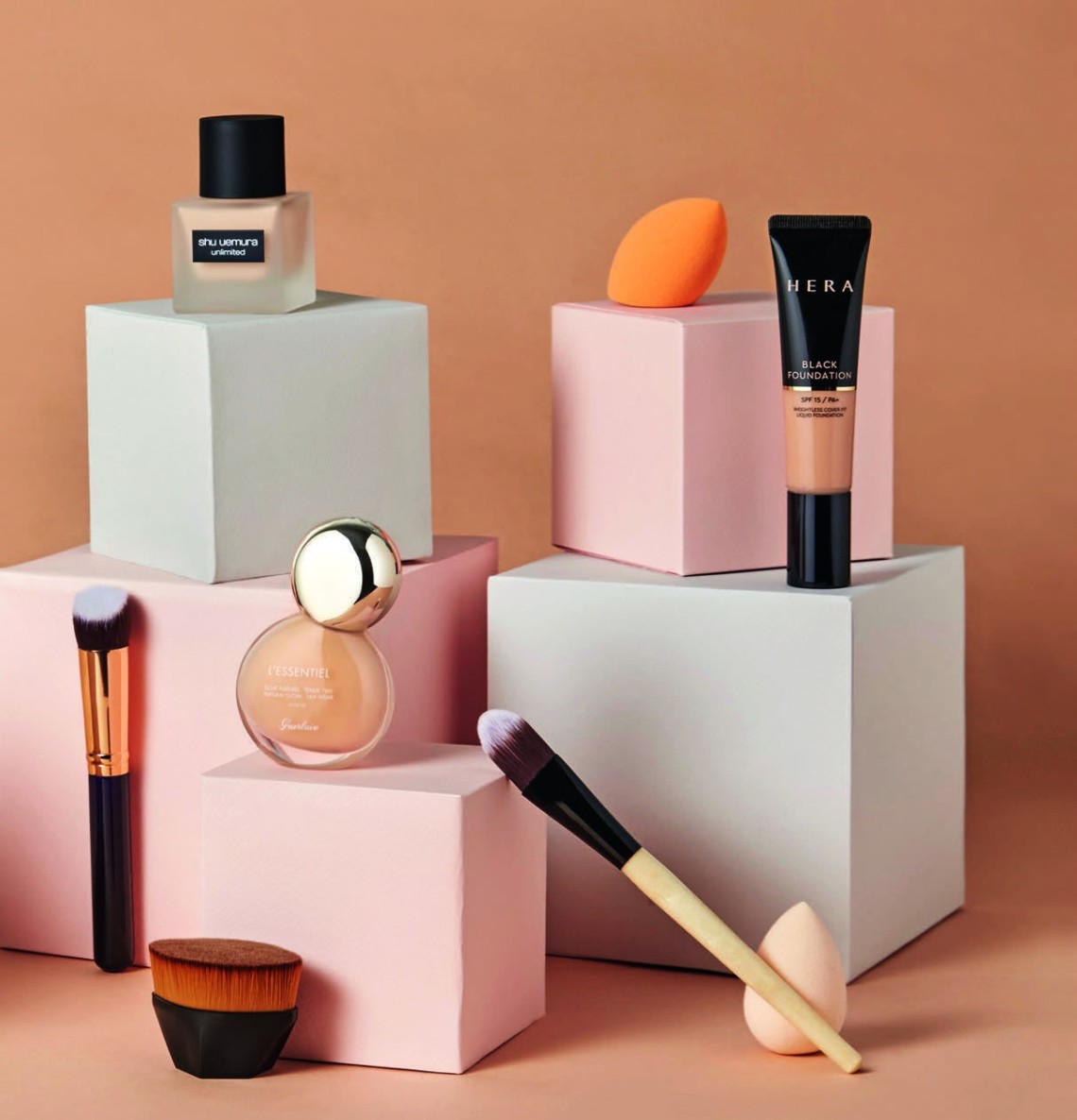 Shu Uemura Unlimited Breatheable Lasting Fluid Foundation, $72
"Is this really a foundation? It blends so well! Although it felt barely-there, it gave enough coverage to neutralise the redness on my face. The formula doesn't budge, so I didn't need to touch up before heading out at night."
Sophie Hong
Associate Editor
HERA Black Foundation, $75
"The formula is weightless and glides on my skin like a dream. It leaves a very natural semi-matte finish, and provides enough coverage to hide small blemishes and lighten dark eye circles. The foundation also survived a hot and humid afternoon outdoors without oxidising—in fact, it still looked fresh, even though I was perspiring like mad in the heat."
Sophie Hong
Associate Editor
Guerlain L'Essentiel Natural Glow Foundation, $94
"I'm generally averse to anything that contains strong fragrance, but surprisingly, I liked the scent of this foundation. More importantly, it delivers the glow its namesake promises. I started with a thin layer to balance out my complexion. It didn't provide enough coverage, so I added another layer, which concealed most of my imperfections while retaining the glow. This lasted through a late-night dinner with friends, so this is definitely going to be one of my go-to foundations."
Hidayah Idris
Associate Digital Editor
Scan here for more!
We tried out loads more foundations with different finishes. Here's our verdict!
PHOTOGRAPHY PHYLLICIA WANG ART DIRECTION TAN LIN KUAN TEXT SMITA DESOUZA.