Lift your beauty regime with these skincare, lip and hair boosters.
"Twice the #glow, with half the effort"
The multiple-step routine is a given, according to the beauty world, but ultimately what you use also comes down to efficacy. What good is layering on your skincare when it doesn't have the chance to absorb and do its work? This is where the shortcuts come in — to use skincare boosters as a pre-game to your regime. The way they work lie in their name: boost, or enhance the overall effectiveness of the skincare that you put on after it.
First off, use them right by boosting after your toner or mix it with your moisturiser to allow for deeper penetration of ingredients. So, what's good for who? Boosters are great to target specific concerns and they include: dullness, lines and ageing, as well as acnegenic skin, depending on their ingredients (clearly labelled). Here, we tested some that were good to glow.
"Clinique Fresh Pressed 7-Day System with Pure Vitamin C, $39"
GET THAT VITAMIN IN
Do you see what we C? Vitamin C is like the holy grail for skin — beauty buffs consume it, and even go to the lengths to inject it for glowy skin. Good news is that these topical boosters = bye needles. In our pollution-plagued world (hello, haze...), dose up on this vitamin that acts as an antioxidant against aggressors.
Bybi Beauty Bakuchiol Booster, $23 
Skin Regimen 1.85 HA Booster, USD115 (approx. SGD160) 
FLAKE, AWAY
Thirsty skin problems, no more! The Bybi Bakuchiol Booster has vitamin A that is 100% plantderived, a natural option and a more gentle alternative to retinol (best believe it!). It'll boost your skin's collagen production, keep it soft and hydrated, and reduce inflammation. Settle any parchedness with Skin Regimen's 1.85 HA Booster, which is packed with hyaluronic acid to hydrate skin. It is on the pricier side, but we loved its silky, sensorial texture and saw results in just days.
"Dior Lip Maximizer, $50"
DO IT EVERYWHERE
Why limit yourself, when you can boost your lips and hair?
1 To boost your pout, make sure you have clean lips — doublecleansing isn't just for your face. Remember to scrub dead skin off your lips with a gentle exfoliator.
2 Put on a lip sleeping mask or lip balm overnight and wake up to soft, kissable lips the next day.
3 If you want those #thicc lips, prep with a booster to plump your lips before swiping on your fav lipstick.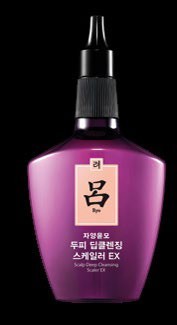 "Ryo Scalp Deep Cleansing Scaler EX"
"This K-beauty scalp scaler works exactly like a booster; used as the first haircare step (twice a week) to treat hair loss."
COMPILED BY VANESSA LIM PHOTOGRAPHY DEPOSIT PHOTOS