The way we celebrate mums in Singapore isn't necessarily the same elsewhere in the world. Here, we look at how other countries honour the leading ladies in their lives:
INDIA: The Hindi community pay tribute to Durga, the goddess of mothers, during a 10-day festival known as Durga Puja.
UNITED KINGDOM: Mothering Sunday falls on the fourth Sunday of Lent. The holiday remains grounded in religion even today, and churches will give out daffodils for children to give to their mums.
MEXICO: On Mother's Day, it is customary for mums to be serenaded with a traditional Mexican birthday song, often accompanied by a mariachi band.
JAPAN: Japanese mothers can expect to receive home-cooked dishes along with red carnations and gifts like scarves or handbags.
Mindful in May
Discover the benefits of meditation while raising funds for those in developing countries by taking part in Mindful for May. The 31-day challenge will help you achieve a calmer state of mind through daily guided meditations online. Join up, donate or sponsor a friend, and you'll improve your own well-being and the lives of others at mindfulinmay.org.
Movie Mania
What to watch this May?
I long for escape. Take me away…
… to other people's trials and tribulations.
The High Note 
… for a historical adventure.
The Green Knight 
I like my feet on the ground. Give me something real...
… like a good mystery that I must unravel.
Dead To Me (Season 2)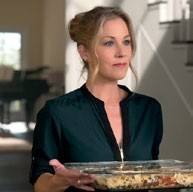 … that will keep me on the edge of my seat.
Hollywood
COMPILED BY: NATALYA MOLOK / PHOTOS: TPG NEWS AND 123RF.COM