Reveal your skin's brilliance with Éternelle V Aesthetic Clinic & Medispa's aesthetic services that promise effective results.
Coco Chanel once said: "Nature gives you the face you have at 20. Life shapes the face you have at 30. But at 50, you get the face you deserve." No doubt, taking care of your visage is a life-long commitment – but it's never too early to start.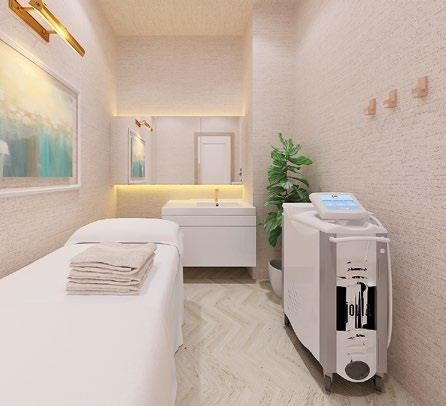 Located at Royal Square Novena, the brand-new Éternelle V Aesthetic Clinic & Medispa boasts bright interiors and serene treatment rooms. 
Kick-start your life-long skincare routine with some help from the experts at Éternelle V Aesthetic Clinic & Medispa. Since it was set up in 2000, the clinic has established itself as a leading name in the beauty and aesthetics industry.
Formerly known as Le Facielle International Beauty Spa, Éternelle V offers innovative skin treatments and products from all over the world, including France, Switzerland, Germany and Korea. The treatments available include medifacials, lasers, HIFU (High Intensity Focused Ultrasound), Botox and skin-boosters, as well as specialised pre- and post-aesthetic therapies. All this can be distilled into a personalised skincare management programme that is tailored according to your skincare needs and lifestyle demands.
And don't worry: Your visage will be in good hands. With its tagline – The Brilliance of Skin – in mind, Éternelle V boasts a team of doctors with over a decade's worth of experience in medical aesthetics.
In addition, its trained mediaestheticians have at least five years of hands-on experience each, and are committed to empowering and educating you with the knowledge of beauty and skincare.
The clinic also takes pride in using high-quality products formulated with pure, organic raw ingredients and plant-derived extracts. All products used do not contain toxic and harmful chemicals, such as parabens, silicone oil, and artificial fragrances, to ensure excellent skin compatibility and comfort for all customers.
For more information, visit www.eternelle-v.com
Location: #13-10, Royal Square At Novena