Thanks to Estee Lauder's esteemed global makeup artists, your puckers will be in for a whole lot of pampering at the beauty giant's fun-filled pop-up Lip Lounge happening at the Paragon Lobby this July 12-18.
Here, the four star products in the brand's first-of-its-kind Pure Color Envy Lip Care collection to help you perfect your pout like a pro.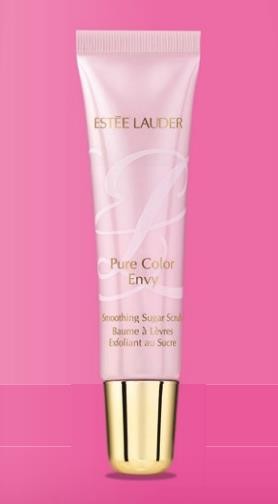 TO SCRUB: PURE COLOR ENVY SMOOTHING SUGAR SCRUB, $48
As with skin, the first step to naturally beautiful lips is to exfoliate. Using refined sugar crystals, this sloughs away chapped, flaky skin on the puckers to leave behind a smoother, brighter surface effortlessly. Simply apply onto clean, bare lips, then rub lips together to activate the key ingredients, with any excess to be wiped off or left on – the crystals will melt into a luxurious balm. Hyaluronic acid and an Advanced Moisture Complex add a boost of hydration so that your lippie's bound to glide on. PS. Its sweet vanilla mint scent is highly addictive. 
TO HYDRATE: PURE COLOR ENVY COLOR REPLENISH LIP BALM, $48
We all love a beauty product that reacts intuitively to its wearer to bring out their best. This stick balm not only boasts a rich yet lightweight formula that leaves a soft, satiny finish, but also imparts a pink tint that reacts to the body's pH to enhance the natural colour of one's lips. Plus it has an intensely hydrating time-release moisture complex with hyaluronic acid to help your puckers stay silky soft and moisturised all day. What this also means? You can wear it alone for some light colour, or use it as a luxuriously hydrating base coat. 
TO SCULPT: PURE COLOR ENVY LIP VOLUMIZER, $48
Yes, it's possible to bottle magic. With a glossy liquid texture and the brand's Maxi Lip technology, this helps to enhance the curves of puckers for a noticeably plump and sculpted pout. A blend of hyaluronic spheres moisturises and smooths, while its clear tint turns a flattering rosy pink upon contact with lips for a healthy glow. While wearing a coat alone guarantees an enviably lush pout, it adds the same volumising effect when worn under lip colour – the formula is non-sticky so layering still feels comfortable. Another feel-good factor: the minty cool sensation that it leaves behind. 
TO REVIVE: PURE COLOR ENVY LIP REPAIR POTION, $48
Think of this as an all-in-one moisturiser, exfoliator, filler and colour corrector for your puckers. Its special active ingredient complex contains hyaluronic acid that not only flushes lips with moisture, but also reduces flakiness. A technology that the brand calls Maxi Lips creates the illusion of a plumper pout, while its universally flattering, soft pink hue lends a healthy, pretty tint. Slather it on thick with the wand applicator at bedtime for an intense overnight treatment, then throw it into your bag before heading out in the AM to instantly revive lips on the go. 
---
Sign up for a complimentary flash makeover session by Estee Lauder's global makeup artists from Korea, Taiwan and Singapore at the brand's Lip Lounge, where you can also get your hands on the Pure Color Envy Lip Care collection.
Date: July 14 (Sunday)
Time: 11am-8pm (last session at 7:30pm)
Venue: Paragon Lobby
How: Scan QR code to register