Timeless' top-selling product, Timeless Tomato
Studies have shown that these supplements improve the body's natural ability to protect against external damage from UV exposure and pollutants, hence slowing down the signs of skin ageing. Other facial improvements include a boost in hydration levels, reduction of pigmentation and skin whitening. A youthful and radiant complexion can now be yours in just four weeks. Prices start from $188. Available at https://www.mirabelle.com.sg and https:// timelesspharma.com/ stores/distributors/ singapore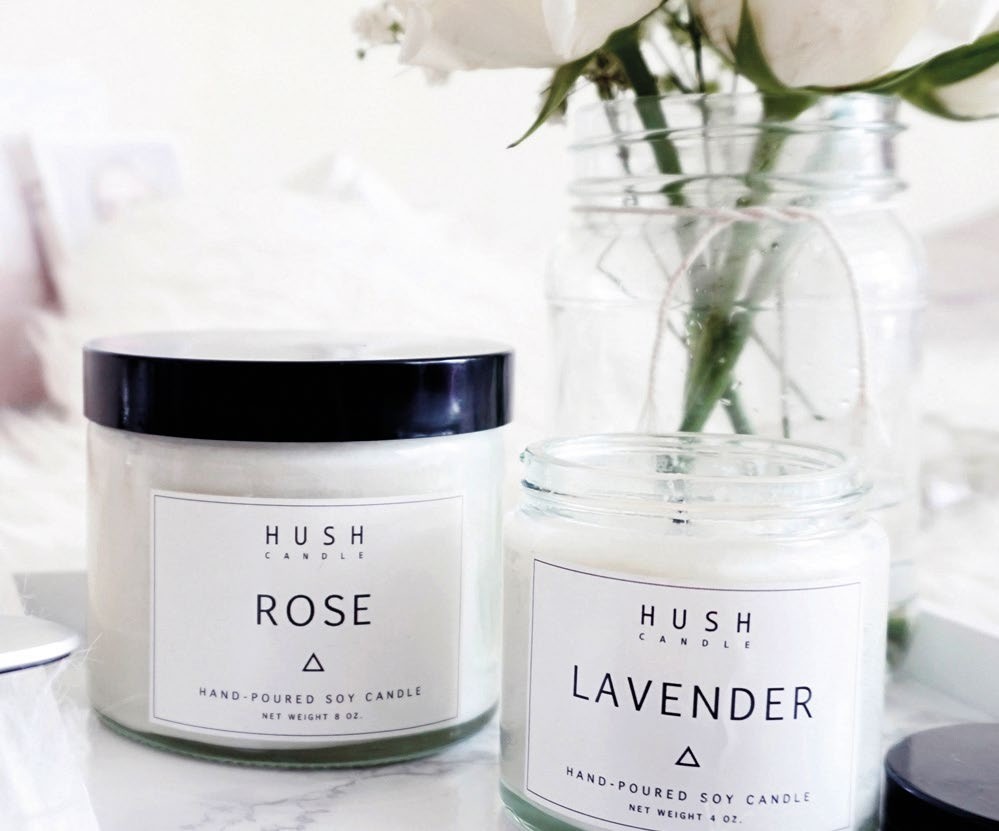 Experience the Uplifting Power of Aromatherapy
Hush Candle, a boutique home fragrance studio, specialises in natural aromatherapy fragrances such as candles, room sprays and essential oil roll-ons. All products are made only with 100 per cent natural ingredients and therapeutic grade essential oils to allow users to experience the great benefits of aromatherapy. Prices start from $18. Available at  Watsons at Ngee Ann City, Tangs at Tang Plaza, Naiise, Therapy Market, The Paper Market, Craft Assembly, Stamping Ground Coffee, The Botany, The Bloom Room and The Moon. Visit https:// hushcandle.com for more information.
Lose Weight in a Relaxing Manner
Originating from Tamagawa Onsen - Akita, Japan, Yunohana's Hokutolite Bedrock Spa Therapy is a bathing method that does not require water. Also known as a dry onsen, this involves laying atop natural mineral rocks with heat. This treatment has a host of benefits: slimming, detoxification, an immunity boost, skin repair and anti-ageing properties. Firsttime customers can enjoy the treatment for just $70. Available at Yunohana Spa, 9 Scotts Road, #03-03 Pacific Plaza.
Get Smoother, Tighter Skin in just One Session
Amaris B. Clinic is Singapore's provider of SmartLipo® (Laser Lipolysis), a minimally-invasive fat reduction treatment for a small area, such as a double chin. It's a permanent method of fat reduction, in which a very small cannula is inserted under the skin into the excess fat. A laser then destroys the fat cells, releasing liquid fat which is removed by suction. Benefits of SmartLipo® include minimal downtime as it is performed under local anaesthetic. Its reduced invasiveness also means less discomfort and minimal bruising. After the treatment, the skin tightens around the area as the fat is absorbed, leaving a smoother, tighter feel and appearance. Call 6536 4211 for prices. Available at Amaris B. Clinic, 140 Arab Street.
The Perfect 3D Re-design of the Face
Chantecaille's Bio Lifting Cream + is a velvety-smooth crème riche, infused with five extraordinary plant stem cells – Bionymph, Plantago, Caffeine Free Coffee, Daphne, and Raspberry. This luxurious cream reduces the appearance of fine lines and wrinkles, and visibly lifts and plumps the skin, helping to reveal a perfect 3D recontoured facial appearance. Restore your skin's natural youthfulness and experience the power of 10 million plant stem cells in a jar. Available at $578 at Takashimaya Department Store, Cosmetic Department, Level 1, 391A Orchard Road.