Want to Shine? For a glowing complexion, try Prive Aesthetics' Aqua Shine Facetherapy for $68 (UP $250).
Want to Shine?
For a glowing complexion, try Prive Aesthetics' Aqua Shine Facetherapy for $68 (UP $250). This deepcleansing treatment gives you a soothing facial massage followed by gentle exfoliation and vacuuming up of dead skin cells with a patented Hydro Peel device. Pores are then manually unclogged, and special growth-factor serums are applied using an electrophoresis technique to stimulate skintissue renewal. Finally, a customised mask firms and hydrates. Find out more at Prive Aesthetics, #03-02 Palais Renaissance (tel: 9656-5380).
No More Parched Skin
Very dry, reactive and irritated skin often has a damaged moisture barrier. Physiogel Calming Relief A.I. Cream ($29.90 for 50ml) helps repair the moisture barrier to relieve itchiness, irritation and dryness. Suitable for face and body, the cream doesn't clog pores and is free of preservatives, fragrances and colorants that could trigger sensitivity or allergic reactions. Available at Guardian, Watsons and Unity pharmacies.
Only the Best
Exquisite jewellery by Mouawad, one-of-a-kind accessories at Patch Magic, luxury watches from Breitling, dinner at Frunatic, and drinks at Artisan Cellars… Palais Renaissance is the ideal mall for people with sophisticated tastes to select the finest curated gifts for their dearest ones. It's also where you can have those all-important dates over dinner and drinks with your significant other, or pamper yourself with a new outfit, new hairstyle, or spa and aesthetic treatments.
Slimming the TCM Way
Traditional Chinese medicine (TCM) believes that a person's overall well-being is an important consideration in any slimming treatment. That's why Slim Couture's TCM-based Divine Slim signature treatment focuses on stimulating blood circulation, qi, and the digestive system to improve metabolism and detoxification. Each session involves guasha (scraping the skin with a blunt-edged tool), cupping using in-house suction tools, and advice on nutrition. Visit #02-05 GSH Plaza or call 6534-0747 for more details.
For Sparkling Eyes
Crystal Brown, Twinkle Brown and Sparkling Black are the colour options for Bausch + Lomb's new Lacelle Grace Daily disposable cosmetic contact lenses ($60 for 30 lenses). They add sparkle while keeping eyes comfortable with their high water content and moisturising methacrylic acid. The brand's Microencapsulation Technology secures the pigments within the lens to prevent them from coming into direct contact with your eyes. At selected optical shops; go to www.lacelle.sg for details.
Here's Where to Dress Up
Seeking showstopping looks for those special year-end occasions? Explore Delfi Orchard's unique shops. Many boutiques in this Orchard Road mall specialise in outfits for parties and other celebrations – and the made-to-measure designs they can create for you will mean a perfect fit and the assurance that no one else will be clad in anything quite like it at the same event.
Correct & Brighten
Placentor Vegetal Corrective Cream ($69.90 for 30ml) brightens, moisturises and protects skin. It has liquorice extract in a 95 per cent concentration to deal with excess pigmentation; encapsulated vitamin C for antioxidant benefits; and plant-based ingredients like fruit acids, allantoin and plant placenta to refine and soothe, and encourage skin renewal. It makes brown spots look less obvious, and your complexion more eventoned. At Guardian, Watsons, hospital pharmacies and selected department stores.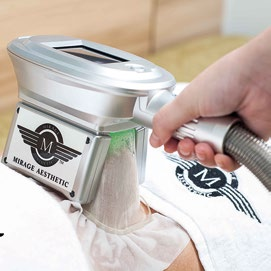 Freeze the Fat Away
Mirage Aesthetic's Fat Freeze procedure ($68 for one session, $128 for two) uses cryolipolysis technology to target fat in specific areas. In this non-invasive treatment, suction plates apply controlled cooling to parts of the body where you want to get rid of fat. This results in the fat cells breaking down and being naturally eliminated by your body. Contact Mirage Aesthetic at #04-08 Orchard Parade Hotel, tel: 6262-3358.
Festive Feasting
At 31 Ocean Way in Sentosa Cove, Quayside Isle is the place to gather family and friends for festive feasts. With everything from Chinese to Thai to Mediterranean cuisine, bistros to pizzerias, and casual cafes to trendy bars, this exclusive integrated retail development will meet your needs, whether you're planning a pleasant family meal, a romantic dinner on the marina front, or a chill-out session with your closest friends.
Precious Piece
This eye-catching piece of jewellery would make a dazzling gift for a loved one. Yuli Inc. – Fine Jewellery says the design of the 18K yellow gold pendant with pink sapphires was inspired by Christmas trees, to reflect the joy of the season. Admire its beauty at #01-08 Palais Renaissance, or go to www.yuli.com.sg to find out more.
Beauty Drinks
Try taking Orbis' collagen drinks as beauty supplements. Collagen The Beauty has 6,000mg of easily-absorbed small-molecule collagen, as well as rooibos tea extract, coenzyme Q10, royal jelly extract and more to improve skin firmness, suppleness, brightness and smoothness. And Collagen 12,000 has 12,000mg of fish collagen and antioxidants to support ageing skin. Until Dec 28, get a free mini moisturising cream for hands and hair when you buy two boxes of Collagen The Beauty for $63 (UP $72), or two boxes of Collagen 12,000 for $128 (UP $148). Available at Orbis counters and stores.