They're not just richer moisturisers.
They're not just richer moisturisers. The standout ones deliver obvious improvements that last beyond the first cleanse, are pillow-proof and easy to apply (and wash off).
TO HYDRATE
1. Dior Hydra Life Jelly Sleeping Mask, $132. Thirsty, fatigued skin laps up the hydration this offers, reducing flaky patches and lines. Its smooth jelly texture and fresh aqua scent make for a relaxing skincare step. The next morning: Skin looks plumper and feels more supple.
2. Chanel Hydra Beauty Hydrating Oxygenating Overnight Mask, $128. It delivers all the key elements needed for skin to repair itself as you sleep – water, oxygen and nutrients. The next morning: Skin feels softer and smoother, with a subtle, healthy-looking glow.
3. Hera Aqua Recharging Sleeping Mask, $38. Feels like a refreshing splash of water, but works like a hydrating film that wraps skin in moisture. The next morning: Skin looks more energised, less blotchy.
FOR BRIGHTER SKIN
4. Allies of Skin Bright Future Sleeping Facial, $169. Its combination of AHAs and BHAs works a treat on dull, rough skin. The next morning: a brighter, more translucent complexion with lessobvious pores.
5. Shiseido Waso Beauty Sleeping Mask, $60. The cool citron-scented gel is addictive, and it dries to a non-tacky finish that leaves skin feeling comfortably moisturised. The next morning: a visibly brighter and smoother face – like you've had good sleep.
6. Caolion Magic Black Powder Rejuvenating Mask, $65. It sinks into skin quickly despite its honeylike texture, and is incredibly effective at tackling breakouts and dull, tired-looking skin. The next morning: a complexion that's visibly clearer and fresher-looking.
TO FIRM AND LIFT SKIN
7. Laneige Time Freeze Firming Sleeping Mask, $53. Like bodycontouring lingerie, this helps to shape and "hold up" sleep-deprived skin that has lost its elasticity. The next morning: Skin has a bouncier, denser feel, with fewer visible fine lines and sleep lines.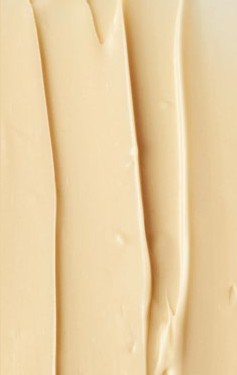 TO SOOTHE AND REPAIR
8. Chantecaille Gold Recovery Mask, $460. It feels so calming on the skin that it automatically relaxes the mind and body too. It's a great SOS mask for sensitive skin. The next morning: reduced redness, and the skin's healthy-looking glow is restored.
See more sleep-worthy masks in our digital edition.
TEXT GOH YEE HUAY