Some of the best flankers of the season.
Some of the best flankers of the season.
1. Fans of Valentino's Valentina Collection will be delighted to discover the latest addition, Valentina Blush. Encased in the line's signature flacon in coral, the new fragrance is formulated with sour cherry, pink pepper, orange blossom and praline. The result is an unpredictable, soft yet sharp scent. www.valentino.com
2.
Marc Jacobs
launches a new Daisy limited edition to celebrate the classic fragrance's 10th anniversary. The eau de toilette is infused with wild berries, white violets, jasmine and sandalwood, creating a perfect balance between warmth and freshness.
www.marcjacobs.com
3. Hugo Boss
opens a new chapter of the seduction story of Boss The Scent with Boss The Scent Intense for her. The melange begins with honey and peach, but the sweetness is quickly replaced wtih heady Osmanthus. Finally, it captivates the imagination with dark roasted cocoa and vanilla, which create a rich yet elegant base.
www.hugoboss.com
4. For a modern, no-nonsense fruity floral,
Paul Smith
Rose 2017 Limited Edition is easy to like. Following crisp top notes of lemon, pink pepper and apple, the signature Paul Smith rose accord reveals its romantic heart. The celebration of love continues in the dry down with sensual notes such as cedar, amber and musk.
www.paulsmith.com
5. A refreshing addition to the My
Burberry
Collection, My Burberry Blush takes inspiration from a London garden filled with blossoming flowers. A burst of pomegranate and lemon sets the eau de parfum's playful mood, followed by rose petal notes and apple for a delicate, feminine heart. The base consists of a jasmine and wisteria accord, which concludes the fragrance on a bright and slightly spicy note.
www.burberry.com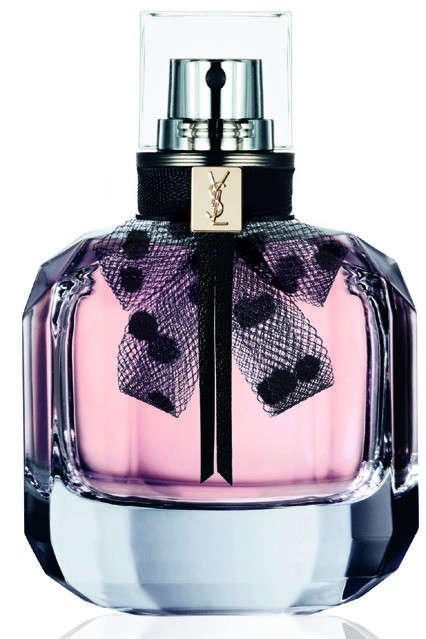 6
. YSL Beauté
continues Mon Paris' love story with a new eau de toilette of the same name. The white chypre features a cocktail of bergamot, raspberry and blackberry, a sensual floral heart of jasmine, datura, peony and orange blossom, as well as base notes of patchouli, musk and ambrox – a unique combination that exudes warmth, sensuality and luminescence all at once.
www.yslbeauty.com