Here's how to cut down on the steps, not the benefits.
Here's how to cut down on the steps, not the benefits.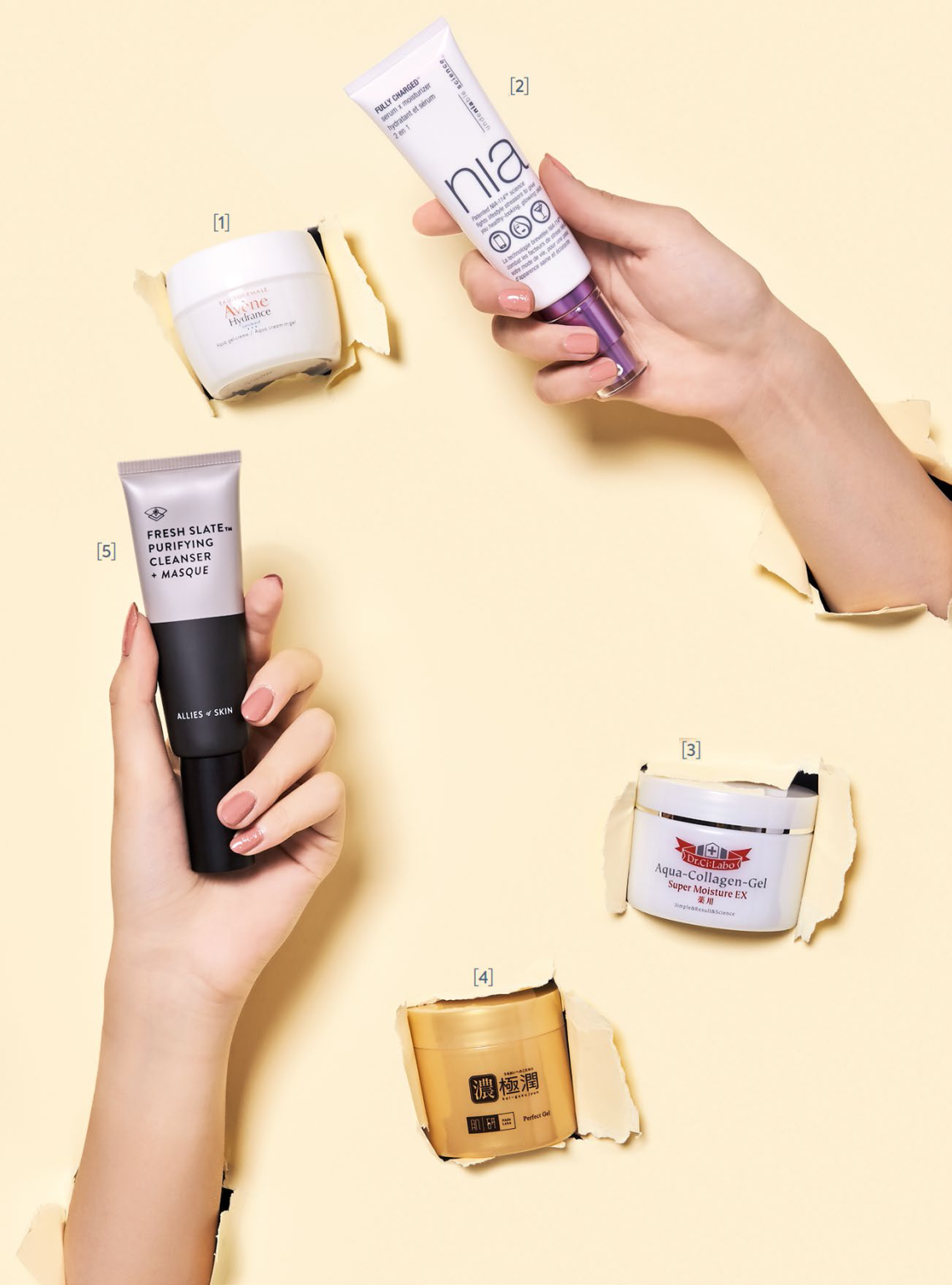 In as little as two decades ago, we were led to believe that just three skincare steps – cleanse, tone, moisturise – would suffice in maintaining healthy skin. Fast forward to 2018, and no one would bat an eye at a 12- step Korean skincare regime.
In fact, according to a recent survey conducted on 3,000 women, we use an average of 16 products on our skin daily. So if we can "Marie Kondo" our lives and scale down our number of possessions, like the author of The Life- Changing Magic Of Tidying Up suggests, shouldn't we be able to do the same for our skincare? Streamline your beauty routine with products that offer multiple benefits so that your skin gets what it needs – while you save time and money, too.
[ 1] Formulated specifically for Asian skin, the Eau Thermale Avène Hydrance Optimale Aqua cream-in-gel, $49.90 (50 ml), comes in a geltexture that is quickly absorbed into skin without any uncomfortable, greasy after-feel. Key ingredients provide long-lasting hydration of up to six hours, while keeping skin looking matte and refreshed. In addition, the lightweight gel also combats skin dullness and helps protect against free radical damage.
[ 2] It's tempting to skip using moisturiser, since serums are often packed with more active ingredients and are seemingly hydrating as well. However, they often lack ingredients like ceramide and fatty acids found in moisturisers, which means they won't work to repair your skin's moisture barrier and keep hydration in. Enter the Nia Fully Charged Serum x Moisturizer, $74 (50 ml), a two-in-one serum-moisturiser hybrid which packs in ingredients like dragon fruit extract and wild indigo extract to minimise wrinkles and improve skin luminosity, while its hyaluronic-amino complex delivers long-lasting hydration to the skin.
[ 3] The Dr Ci:Labo Aqua-Collagen-Gel Super Moisture EX, $125 (120 g), has a blend of ceramide, amino acids, collagen and hyaluronic acid which delivers hydration deep into skin. This iconic all-in-one gel also replaces products like toner, lotion, moisturiser and makeup base, allowing you to cut down on the time needed to get ready. All you need is a pearl-sized amount on the face after cleansing, some sunscreen, and you're good to go.
[ 4] Skincare minimalists will love the Hada Labo Koi- Gokujyun Perfect Gel, $35.90 (80 g). It's a fuss-free moisturiser that doubles as a sleeping mask when you apply a generous layer before you go to bed. Packed with hyaluronic acids of different molecular weights, these moisturising ingredients penetrate different layers of skin to deliver hydration where it's needed. Ceramide promotes healthy skin barrier functions, while collagen keeps skin bouncy and plump.
[ 5] Acting as both a clarifying mask and a cleanser, the Allies of Skin Fresh Slate Purifying Cleanser + Masque, $59 (50 ml), is a double-duty product with clay, Manuka honey, hemp seed oil, salicylic acid, colloidal silver, hyaluronic acid and probiotics to purify skin and unclog pores. While some clay masks can make skin feel parched as they dry, this one contains hydrating cacao, leaving you with clarified pores sans the dryness.
MAKEUP FOR MINIMALISTS
Even if you don't include these in your regular makeup routine, they would make for handy additions to your purse for emergency touch-ups.
PHOTO: VEE CHIN