Beauty insiders, influencers and celebrities tip us off on their brightening secrets
Beauty insiders, influencers and celebrities tip us off on their brightening secrets
OTHER FAVES
•Allies of Skin 1A All Day Mask, $99 (50 ml).
•Shiseido White Lucent MicroTargeting Spot Corrector, $155 (30 ml).
•Fresh Rose Floral Toner, $63.
•SK-II Mid-Night Miracle Essence, $89.
"The Fresh Rose Hydrating Eye Gel Cream, $65, smells great and works to instantly refresh tired eyes. I also switch between it and the Shiseido Ultimune Eye Power Infusing Eye Concentrate, $98 (15 ml), which has a great formula."
"The SK-II Signs Eye Mask, $116 per box, really helps to brighten and reduce the fine laugh lines around my eyes."
"I prep my face with the SK-II Facial Treatment Clear Lotion, $104 for (215 ml), or Fresh Lotus Youth Preserve Radiance Lotion, $63, which is great for my very dry skin."
"For noticeably softer and smoother skin the next morning, I rely on the Kiehl's Over-Night Biological Peel, $80 (50 ml). It has an exfoliating quality which brightens the complexion."
"It's a multi-tasking formula I love! The Fresh Soy Face Cleanser, $63 (150 ml), removes my makeup and works well as an everyday cleanser. Anything that can help me save time so I can spend more time with my kids is a plus!"
OTHER FAVES

•La Prairie White Caviar Spot Treatment, $230 (4 ml).
•Avene Thermal Spring Water Facial Mist, $20.30 (150 ml).
•Aveeno Positively Radiant Brightening Cleanser, $24.80 (200 ml).
"Exhausted after flying, I gave some Envie De Neuf samples that were in my bag a shot and ended up falling in love with it after seeing how it hydrated and brightened my eye area. I also love the Envie De Neuf Fullerene C60 Youth Recruit Complex, $248 (100 ml). It gives me baby smooth cheeks!"
"I don't often use a make up base, but the BareMinerals Prime Time Foundation Primer Brightening, $40, glides on lightly and does the job of covering pores."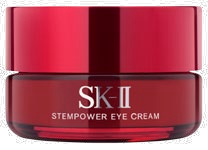 "The SK-II Stempower Eye Cream, $144, feels rich and pampering on skin."
"I use all sorts of sunscreens and the Avene High Protection Mineral Cream SPF50, $35.60, is a great one to have."
"The Astalift Jelly Aquarysta, $148 (40 g), actually goes back to having a flat surface after you've scooped a dollop of it out! It definitely plumps skin and gives it a radiance."
"I like foundations with SPF coverage and the BareMinerals Bareskin Pure Brightening Serum Foundation SPF20, $55 (30 ml), feels lightweight. You need just a small amount for good coverage."
OTHER FAVES
•Dermalogica Total Eye Care, $95 (15 ml).
•Goodal Phytowash Yerba Mate Bubble Peeling, $35.90 (50 ml).
•Shiseido White Lucent Multi Bright Night Cream, $115 (50 ml).
•Dermalogica Special Cleansing Gel, $73 (250 ml).
"Complexion sprays are underrated. The Benefit Ultra Radiance, $46, can be misted between layers of makeup for blending or to refresh throughout the day."
"The Swisscode Pure Dynalift HYA, is nicknamed 'Cinderella' serum because it gives you a five-hour miracle lift, brightens and firms – I'm addicted! Tap over makeup if you need a quick refresher. The Kate Somerville Mega-C Dual Radiance Serum, $145 (30 ml), is a great brightening serum too."
"The Benefit Watt's Up, $53, blends well and is long-lasting. Another amazing product is the Koh Gen Do Aqua Illuminator, $50 (18 ml). It really diffuses fine lines and brightens."
"The NARS All Day Luminous Weightless Foundation, $75, has a buildable coverage and gives a lovely glow without it looking too oily."
"The Charlotte Tilbury Wonderglow, $120, has amazing texture, is hydrating, plumping and even has a subtle blurring effect."
OTHER FAVES
•Fresh Rose Cleansing Foam, $65 (120 ml).
•Shiseido White Lucent Luminizing Infuser, $90 (150 ml).
•Shiseido White Lucent MicroTargeting Spot Corrector, $155 (30 ml).
•Shiseido White Lucent Luminizing Surge, $90 (75 ml).
•Cle de Peau Luminizing Face Enhancer, $140.
"The Caudalie Beauty Elixir, $79 (100 ml), is a powerful, plant based treatment that's like caffeine for my skin. It really wakes me up and is great for travel."
"I can't do without the Fresh Rose Face Mask, $95. It's gelbased and infused with real rose petals. Plus, it's calming on dull skin, so I use it hours before any special events."
"For night, I look to the Cle de Peau The Cream, $875 (50 ml), for plumped-up, radiant and softer skin. It really protects against harsh air-conditioning."
"The Estée Lauder Advance Night Repair Eye Serum, $105, is really lightweight and great for fine lines and wrinkles. I also use the Fresh Lotus Eye Gel, $94 (15 ml), on dark eye circles."
"It's my ultimate must-have! I use the Cle de Peau Sheer Fluid Veil, $100 (30 ml), both personally and professionally. It creates a subtle radiant base and an even canvas for foundation, so skin looks fresh and healthy all day. I also love the texture of the Burberry Fresh Glow Luminous Fluid Base, $70."
"A booster serum protects skin from further damage, and the Shiseido Ultimune Power Infusing Concentrate, $105 (30 ml), actually helped to reduce the look of fine lines. My skin glows after continued use."
OTHER FAVES
•The Sum:37 Secret Programming Essence, $152.
•Missha Time Revolution White Cure Hydro-Gel Mask, $9.90.
•Tom Ford Shade & Illuminate, $108.
•Hada Labo Air Aqua UV Day Emulsion (50 ml).
•For Beloved One Melasleep Whitening Ethyl Ascorbic Acid Surge Cream, $85.
"The Sulwhasoo Snowise EX Whitening Eye Treatment, $96 (15 ml), has an in-built applicator which helps to calm and soothe. The Body Shop Drops Of Youth Eye Concentrate, $49.90 (10 ml), is lightweight, easily absorbed and smells really good!"
"The Etude House Stay Up Foundation, $26 (25 g), is value-for-money and gives coverage that is both matte and dewy. It also visibly brightens and evens out skin tone."
"I use the Sulwhasoo Luminature Essential Finisher, $112 (80 ml), to add a subtle radiance to skin. It also helps my makeup sit better and last longer."
"The CNP Hydrogel Eye Lifting Patch, $14.80 (for four pairs), fits comfortably under the eye. I use it at home or in-flight. Another eye patch which is hydrating is The Face Shop Raspberry Roots Collagen Eye Patch, $8.90 (2 sets)."
"Belif Creamy Cleansing Foam Moist, $33 (160 ml), doesn't dry out the skin and can be used with a cleansing gadget. I also am a fan of The History of Whoo Brightening Cleansing Foam, $53."
"The Kiehl's Ultra Light Daily UV Defense Sunscreen, $52 (30 ml), doubles up as my makeup primer."
OTHER FAVES
•Origins A Perfect World For Eyes Firming Moisture Treatment with White Tea, $68.
•SK-II Facial Treatment Essence, $233 (215 ml).
•Clarins Blue Orchid Treatment Oil, $68 (30 ml).
•Cetaphil Gentle Skin Cleanser, $21.90 (500 ml).
•Benefit High Beam, $46.
"When my skin is thirsty, the ROC Soleil Protexion SPF 50, $39.90 (50 ml), does its job well. It also blends well with my moisturisers and makeup."
"The Sulwhasoo First Care Activating Serum, $115 (60 ml), is so smooth. My skin just loves this!"
"The Laneige BB Cushion Whitening (SPF50+/PA+++), $59, is non-cakey, leaves no build-up and is great for covering dark eye circles!"
"The Origins Overnight Hydrating Repair Cream, $78 (50 ml), is ultracreamy and feels so smooth. My skin always looks great the next morning."
"For luminous skin, I like the Laura Mercier Foundation Primer, $62, or the YSL Top Secrets Flash Radiance Skincare Brush, $89 (40 ml)."
OTHER FAVES
•NARS Skin Total Replenishing Eye Cream, $80 (15 ml).
•Clinique Even Better Clinical Dark Spot Corrector and Optimizer, $135 (50 ml).
•Dior Glow Maximizer Light Boosting Primer, $65 (30 ml).

"In the middle of a long flight, misting the Vichy Laboratories Eau Thermale, $18.90 (150 g), really helps keep me refreshed."
"The Guerlain Meteorites, $84, is very subtle and allows a nice gradual build-up."
"One of the few moisturisers which I find works well in Singapore's humidity is the Clinique Dramatically Different Moisturizing Gel, $60 (125 ml)."
"The Biore UV Aqua Rich Watery Essence SPF 50 PA+++, $18.90 (50 g), isn't thick nor greasy. My sensitive skin breaks out easily and this product doesn't clog my pores."
"The Origins A Perfect World Antioxidant Cleanser with White Tea, $45 (150 ml), doesn't dry out skin and leaves it feeling soft and supple."
"I love my tanned skin. The SK-II Cellumination Aura Essence, $299 (50 ml), brightens my complexion without making me look pasty."
"The Tarte BB Tinted Treatment Primer, $54, is mattifying and also works as a primer. It's one of the few BB creams I've found in my shade – some can be too pale or orange."
OTHER FAVES
•Dior One Essential City Defense, $95 (30 ml).
• Kiehl's Clearly Corrective Dark Spot Solution, $120 (50ml).
•Clarins White Plus Tri-Intensive Brightening Serum, $130 (30 ml).
• La Prairie Cellular Swiss Ice Crystal Emulsion, $500 (50 ml).
"I feel that my skin looks clearer and brighter after using the Cosme Decorte Liposome Treatment Liquid, $157 (170 ml)."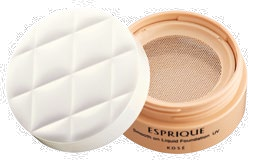 "When I want to look fresh and bright-eyed in the day, I use the KOSÉ ESPRIQUE Smooth On Foundation UV, $54. It's great for those with combination skin or an oily t-zone."
"The GlamGlow Bright Mud Eye Treatment, $92, instantly reduces dark circles. A box can last pretty long as I use only one pod for both eyes at one time."
"A quick way to add dewiness to my look? Spritz on some VDL Beauty Radiance Fix Mist, $32 (50 ml)."
"The Givenchy Le Soin Noir Eye Cream, $285 (15 ml), has a luxurious emulsion gel texture that is pampering for night. The black cream actually helps to remove the grey under my eyes."
"For something rich yet gentle, the Jurlique Nutri- Define Refining Foaming Cleanser, $78, has mild exfoliating polishing beads that will leave skin bright and clean."
OTHER FAVES
•MAC Prep + Prime Fix +, $29.
•Alba Botanica Hawaiian Facial Scrub, $26.
•Ela Derm CosmeLED La Crème, $100 (50 ml).
"A little of the Bobbi Brown Extra Bright Advanced Serum, $105 (30 ml), goes a long way. I use two pumps before bedtime."
"The Estetica Optimalift A+ Eye Contour Mask, $96 (6 sheets), hydrates and really livens up my eyes after a long day at work."
"The NARS Sheer Glow Foundation, $72, fits so comfortably on skin and 'disappears' instantly. It gives good coverage and a slight glow. I'm also a fan of the Givenchy Teint Couture Long- Wearing Fluid Foundation, $86."
"The Lip Hop Ultra Whitening Sun Protection Lotion, $12.90, has a whooping SPF 80 PA +++ protection! It's brightening too, and doesn't feel greasy on skin."
"This gives a glow like no other. The The Balm Mary-Lou Manizer, $36.90 (8.5 g), reflects light and photographs well. Plus, it's affordable and last a long time. The YSL Touche Eclat, $59, is a classic and another must-have."
OTHER FAVES
•Jorubi Aloe Vera Gel, $19 (120 ml).
•Dr. G Gowoonsesang Brightening Balm SPF 30, $78 (45 ml).
•Lierac Luminescence Serum, $128 (30 ml).
"The Heliocare SPF50 Gel, $54.57 (50 ml), is ultra-lightweight and absorbs quickly. I don't even remember that I'm wearing any sunscreen and it's great for my breakout prone skin."
"The Albion Infinesse White (Whitening Pore Spots Essence), $75 (45 g), absorbs quickly and gives good targeted treatment for unevenness."
"I like the watery texture of the Hada Labo Hydrating Lotion, $22.90. I find it gives my skin just enough hydration, and it acts as a serum and moisturiser in one."
"The Bioderma Sensibio H2O, $26.90 (250 ml), is an awesome makeup remover for my sensitive skin. It's gentle and non-drying."
"The Impress IC White UV Protect Base, $65 (30 g), gives a nice sheen and acts as both a base and sunblock. I also like the Shu Uemura Pore Eraser CC UV Under Base Mousse SPF35 PA+++, $65. It absorbs quickly and doesn't feel thick nor cakey."
"For an instant 'wake-meup' boost for the skin, I like using the Bliss Triple Oxygen Instant Energizing Mask, $103 (100 ml). The B.Liv Dullness Cessation (Bright is right), $17.95 (7 pcs), sheet mask is another instant luminizer."
OTHER FAVES
•Hourglass Veil, $73 (30 ml).
•La Roche-Posay Thermal Spring Water, $20.90 (150 g).
•La Roche-Posay Physiological Foaming Water, $32.90 (150 ml).
"It may be a mask but I leave the Skin Inc Pure Deep Sea Hydrating Mask, $110 (50 ml), on as an overnight moisturiser. It leaves my face soft and radiant the next day. For daytime, I use the Avene Hydrance Optimale Light, $46.90 (40 ml)."
"I've been using the La Mer The Eye Concentrate, $305, for years and I feel that it helps my eyes with puffiness and wrinkles. Makeup just glides on after application."
"When I don't feel like wearing too much makeup, I use the Shu Uemura UV Armor SPF 50, $68. There's good coverage and it makes my skin glow."
"My skin feels different at different times of the month, so I really like the Skin Inc Custom Blended Serum, $169. Mine is great for combination skin and brightening."
"The Skin 79 Snail Nutrition BB Cream, $42.90, helps to improve your skin texture while giving a nice youthful appearance. I also like the Laura Mercier Candleglow Soft Luminous Foundation, $73. It blends well and has a natural finish."