Breathe new life into your hair and scalp with our definitive guide to the most pampering treatments and salon services around the island
Breathe new life into your hair and scalp with our definitive guide to the most pampering treatments and salon services around the island
Best Hydrating Treatment For Dry Hair
Jargo Hair Studio Tokio Inkarami Hair Treatment, from $219. www.tua.com.sg
Replenish and lock in lost keratins in each strand with this deeply hydrating protein treatment that uses a patented technology to strengthen and restore dehydrated and lacklustre hair to a soft, silky and supple state.
Best Nourishing Treatment For Damaged Hair - Tie
Shiseido Professional The Hair Care Salon Solution Intense Reconstructive Hair Therapy at M+ Salon, $299. www.facebook.com/mplus.tampines
Using the most advanced products from Shiseido, this pampering fourstep treatment removes sebum and dirt buildup in your hair and scalp while deeply nourishing strands at a cuticle level as you relax in the comfortable treatment room during the process.
LeeKaJa Beauty Salon Cinderella Treatment, from $300. www.leekaja.sg
Tame frizzy hair and intensively nourish brittle, damaged hair that has undergone one too many chemical jobs with this signature treatment. Dubbed "hair botox", strands are infused with vitamins, collagen and organic ingredients like aloe vera to rebuild their structure and restore shine.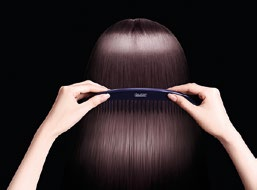 Best Strengthening Treatment For Brittle Hair
Follicle Kerabond, $350. www.follicle.com.sg
Harnessing the power of organic and botanical-grade ingredients like jojoba oil and green tea, this natural hair treatment fortifies fragile and stressed hair while promoting hair growth in the scalp. Its new bio-polymer formula means the treatment can be done in two hours instead of the usual four.
Best Hue-Enhancing Treatment For Dyed Hair
PREP Luxe The Triple Resistance Treatment, from $320. www.prepyourhair.com
Put the shine back into coloured hair with this treatment that's carefully customised to your hair type and structure. Products containing keratin, silk protein and Glyoxylic acid penetrate deeply into the hair structure to create new bonds and help hair regain lustre and softness.
Best Thickening Treatment For Fine Hair - Tie
TK TrichoKare Intensive Hair Regeneration Treatment, $745. www.tk-hair.com
Using top-of-the-line herbal hair remedies from Europe, this advanced treatment helps enhance your hair's density and strength right from the roots by infusing both hair and scalp with essential oxygen and nutrients that increase blood circulation and stimulate hair growth.
Svenson Amino Peptide Volumiser, $130. www.svensonhair.com.sg
This cutting-edge treatment works to boost your scalp's immunity and reinforce weak, diffused hair with protein-rich amino acid, growth factors and essential vitamins. This stimulates blood circulation and keratin production, thereby encouraging the growth of thicker and healthier hair.
Best Volumising Treatment For Thinning Hair - Tie
DrHair Anti-Hairloss Treatment, $420. www.drgl.com/drhair
Indulge in a scalp-rejuvenating session in a quiet, clean and cosy ambience. Combining cuttingedge technologies from France and a formula of powerful active ingredients to deeply cleanse and nourish your scalp, this treatment effectively helps to create the optimal scalp environment for new hair to grow.
PHS Hairscience Miracle Stem Cell Solution, $392. www.phshairscience.com
Curb hair loss at various stages with this advanced solution developed by Korean trichologists, bio-scientists and dermatologists. Its proprietary formula of nano-sized growth factors, peptides and cytokines works to penetrate cells better to revive hair follicles and maximise the hair growth period.
Best Hair Strengthening Scalp Treatment
SW1 Clinic Keramax Scalp Programme, $4,066. www.sw1clinic.com
Rejuvenate thinning, fragile scalps with this treatment which combines 12 sessions of Revage 670 low-level laser (works to fuel hair follicle's growth phase) and 12 sessions of Revitascalp (infuses scalp with essential vitamin B3 and E and minoxidil), cultivating the prime conditions for healthier hair growth.
 Best Anti-Ageing Hair Treatment
La Source Hair Chronologiste, $298. www.lasourcespa.com.sg
Using products from the Kérastase Chronologiste line, hair is prepped and cleansed before a potent regenerating hair mask is applied to your lengths, infusing hair fibres with antioxidants and other key nutrients to preserve your hair's youthfulness.
Best Purifying Treatment For Oily Scalp
Beijing 101 3-Step Scalp Purity Treatment, $354. www.beijing101hair.com

Bid greasiness goodbye as this deep-cleansing treatment synergises the expertise of top hair consultants and premium grade herbal products to unclog hair follicles and rid your scalp of impurities and sebum buildup that can exacerbate conditions like hair loss and dandruff.
Best Soothing Treatment For Sensitive Scalp
ClearSK Clinics Twin Booster, $988 (six sessions). www.clearskgroup.com
This deeply relaxing, non-invasive treatment at the hands of attentive and experienced therapists works to calm reactive and delicate scalps in just two steps: A deepcleanse to remove stubborn dirt and bacteria from the scalp, then an infusion of cell boosters to promote stronger hair growth. There's also a soothing massage!
Best Scalp Detox - Save
Botanics Creation Hair Studio | Hair Spa Clarifying Scalp Therapy, $238. www.botanicscreation.com
This rejuvenating treatment synergises scalp lymphatic massage performed by expert hands to remove toxins and stimulate blood flow, with products packed with premium essential oils like bergamot, rosemary and sage to deliver essential hair growth nutrients deep into your scalp.
Best Scalp Detox - Splurge
DRx Trichology NewScalp180, $500. www.drx-group.com
For those suffering from genetic forms of hair loss, this cuttingedge treatment uses innovative micro-needling technology to direct lasers of specific wavelengths onto patchy areas to stimulate the growth of stronger hair (expect some discomfort, depending on your pain tolerance).
Best Anti-Dandruff Treatment
H'AIR Trichology by Leonica K Anti-Dandruff Treatment, $450. www.hair.sg
This soothing treatment for flaky and inflamed scalps features a specially formulated anti-microbial cream that contains Juniper Tar to soften and exfoliate dead skin cells as well as reduce inflammation, so your scalp feels thoroughly cleansed and less itchy in no time.
Most Opulent Hair Spa
Jargo Hair Studio Tokio Spa Inkarami Treatment, from $169. www.tua.com.sg
Using Tokio Inkarami hair products that focus on caring for both the scalp and hair, be pampered by attentive stylists at this luxurious salon in Raffles City. Using only organic ingredients, this relaxing treatment thoroughly cleanses and moisturises the scalp while building up the hair core.
Best Speedy Hair Treatment (45 mins or less)
LeeKaJa Beauty Salon Korean Cream Bath, from $120. www.leekaja.sg
For a quick fix, this fuss-free two-step treatment comprises a nourishing oil keratin cream and hydrating aqua keratin that are applied and massaged into your scalp and hair to strengthen limp locks and rebalance pH levels, leaving your hair smoother and healthier-looking.
Best Blow Out
Covo Japanese Hair Salon Shampoo & Blow Dry, $50. www.covosg.com
Look and feel like a new woman after a trip to this hair salon for a reinvigorating wash and voluminous blow-dry from friendly Japanese stylists in a setting that feels exclusive. Covo also uses carbonated water that is more effective in getting rid of impurities.
Best Styling Service (includes wash, blow & hair-styling)
Kim Robinson Cleanse & Finish, $58. www.kimrobinson.com
Need a quick refresher before an event or party? Located conveniently in the heart of Orchard Road, this luxurious salon hits all the right notes with its comfy ambience and expert stylists who work their magic on your hair for bouncy, natural-looking waves.
Best Bespoke Hair Treatment
Yun Nam Hair Care FASTGro Hair And Scalp Treatment, $300. www.yunnamhaircare.com.sg
Skilled and friendly hair experts will tailor each session to your specific hair needs and concerns through a customised blend of high-quality herbs and innovative hair growth technology to treat a variety of hair problems from sensitive or oily scalp to hair loss.
Best Hair Cut (Creative)
Chez Vous Hair Salon Haircut, from $70. www.chezvoushair.com
Rest assured that your hair is in good hands as this "hair directors only" salon houses skilled stylists who either have a minimum of 10 years' experience or are outstanding in their area of expertise, and will give you a hairstyle that flatters your face shape and is ideal for your lifestyle.
Best Hair Cut (Classic)
Yann Beyrie Paris Director's Haircut, $175. www.yannbeyrie.com
The salon director, Yann Beyrie, has over 12 years of creativity and experience with styling hair, and has worked with the likes of Justin Timberlake, Vivienne Westwood and more. With a great eye for detail and meticulous cutting skills, you can expect to leave with a haircut that suits you beautifully.
Best Hair Colouring (Balayage)
L'Oréal Professionnel Ash Brown Balayage at Kimage Cove, from $230. www.kimage.com.sg
From smokey to lilac, choose from six trendy and wearable colour blends that will be carefully handpainted onto your hair by the pros at Kimage with less noticeable regrowth. This low-maintenance style means you can enjoy your new look for a longer period of time.
Best Hair Colouring (Creative – Pastel)
Redken Pastel Colour Service at Kenaris Salon, from $148. www.facebook.com/kenarissalon

Fantastical rainbow hues are still very much in vogue, so why not give your mane a makeover? Tended by experienced stylists using the latest Redken products, our tester says her hair still felt soft and silky to the touch, afterwards!
Best Hair Colouring (Creative - Metallic)
L'Oréal Professionnel Majirel Metals at PREP Luxe, from $380. www.prepyourhair.com
Flaunt a fashionable new look with five new iridescent options that are all the rage this year. And you no longer have to worry about bad bleaching or toning, thanks to PREP Luxe's proficient and patient stylists who meticulously ensure that your hair looks evenly shiny and welltoned from every angle.
Best Hair Colouring (Creative – Ash)
Picasso Hair Studio 3C Hair Art Colour, $489. www.picassohairstudio.com.sg
Ashy colours are trendy, but it's only after a thorough consultation and analysis of your hair and lifestyle that Picasso's dedicated and attentive hair designers will work on designing the most flattering shades to suit your preferences, face shape and skin tone.
Best Hair Colouring (Creative – Single Colour)
Evolve Salon Whole Head Color, from $150. www.evolvesalon.com.sg
Give your hair a new lease of life with a bold new hue at this cosy and comfortable salon. Evolve Salon's stylists are patient and adept at adjusting your hair colour to help you achieve your desired shade, with carefully controlled bleaching and dyeing skills.
Best Hair Colouring (Classic)
Chez Vous Hair Salon #RightColourMatters, from $299. www.chezvoushair.com
Fix an unflattering dye job or achieve the best colour for your features and skin tone which can brighten your complexion and hide flaws with this innovative colouring technique that's powered by advanced Goldwell technology and the expert team at Chez Vous.
Best Perm
Shunji Matsuo Digital Perm, from $338. www.shunjimatsuo.com.sg
Forget "maggi mee" hair; for soft, bouncy and natural-looking curls, look no further. After a consultation, Shunji Matsuo's expert stylists can help you achieve the best perm that frames your face most flatteringly, with minimal damage to your tresses.