Another alumnus of the Phoebe Philo school of design, the VietnameseAmerican is focused on one thing: slow fashion.
"Dress and pants (prices unavailable), and fox fur and calf leather bag, US$1,000 (S$1,356). "
Like a growing number of young designers, Do sees a void in the women's market that appeared after his mentor of two years left Celine. Prior to his stint there as a junior designer, he interned at Calvin Klein and scored a Council of Fashion Designers of America scholarship in 2013 and an LVMH Graduates Award in 2014.
"My tenure at Celine gave me a completely new but integral appreciation for womenswear," says Do. Like Daniel Lee of Bottega Veneta and Tommy Ton of Deveaux, Do's offerings are not short of the elevated essentials that are a big part of a no-nonsense woman's wardrobe: boxy tops, slouchy pants, turtlenecks, and intellectual black dresses.
Like his cohort, he is also not in a hurry to open a physical store, do Insta-worthy runway shows or have big-time collaborations.
"I think it's time to get back to garment making, producing things in New York, supporting the craft, supporting locals, authenticity, making clothes. I feel like nobody creates clothes anymore; everyone creates hype." Peter Do is available at www.peterdo.net and Net-a-porter. Price range: US$285US$2,373. – BG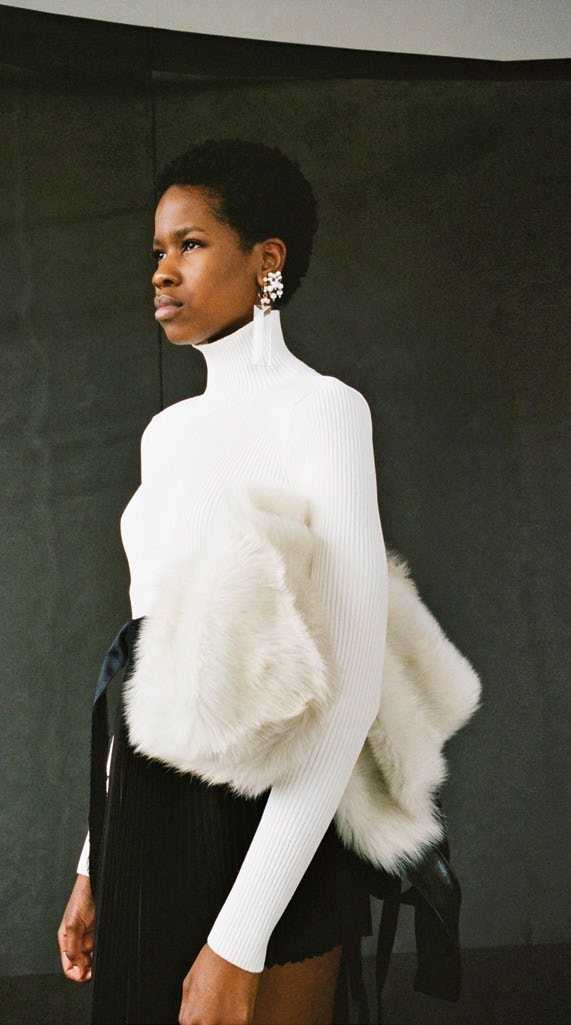 "Knit turtleneck, US$699.81, and shearling bag, US$895."
PHOTOS WWW.NET-A-PORTER.COM