This month's chic list.
"Be tempted by the carefully curated selection at The Shop"
SWANKY SPACE
Dempsey Hill welcomes Siri House, a new lifestyle, social and dining space by Sansiri, a luxury property developer from Thailand. The 3,000sqft former British army barracks boasts four spaces: Jam—a 48-seater restaurant and bar—showcases classic favourites with a signature twist served on sharing plates, and bottled bespoke cocktails; the intimate Art Space will host a roster of art shows by Thai and international artists; The Shop retails quirky homeware, souvenirs, accessories and casual wear by Thailand's hottest emerging brands, and there's the Sales Gallery, where visitors can preview Sansiri's prestigious property developments. Visit sirihouse.com 
ARTIST TAKEOVER
Fans of Scandinavian art duo, Elmgreen & Dragset, should head to their solo exhibition, "Overheated", which will see Massimo De Carlo's third-floor gallery in Hong Kong transformed into an abandoned, underground boiler room. Expect various sized industrial tubes criss-crossing the space, which visitors will have to step over, bend under, or walk around as part of the experience. From 26 March to 28 April 
Not your average exhibition: "Overheated" encourages you to move around to interact with the artwork.
FEMALE HEROES
International Women's Day (IWD) on 8 March celebrates the achievements made by women. Show your sisters some love.
Get Ready to Rewrite the Rules: Inspire. Include. Ignite
8 March, 3-6pm
Organised by non-profi t women's societies, Keynote and Primetime, this conference will feature six speakers from various industries hoping to inspire everyone to move the needle on female empowerment. For tickets, visit iwdsg.com 
SCWO International Women's Day Gala Dinner 2019 & 6th SWHF Induction Ceremony
23 March, 7pm, The St. Regis Singapore
The Singapore Council of Women's Organisations (SCWO) commemorates IWD with a gala dinner and the Singapore Women's Hall of Fame (SWHF) Induction Ceremony, which recognises outstanding women, who have made, or are making, an impact in Singapore. Enjoy a night of fine food and fabulous company with a purchase of a donation table or seat. Visit scwo.org.sg 
Women of Substance
Look out for these books by inspiring women launching in March and April. In The Path Made Clear, Oprah Winfrey helps us recognise milestones on the road to selfdiscovery, offering a framework for creating a life of purpose. Era of Ignition by actor, filmmaker and women's rights advocate Amber Tamblyn, is a galvanising feminist manifesto for anyone trying to change the world for the better. Melinda Gates debuts with The Moment of Lift: How Empowering Women Change The World, where she makes the argument that if you want to lift a society up, you need to stop keeping women down.
HOME WORK
With 50 years' experience, Imagine by SK66's third generation of carpenters and designers deliver quality services and exquisite workmanship. Interior design services range from selecting that perfect pantone hue to creating and executing the vision from start to finish. With its very own carpentry factory in Singapore, expect quality products tailored to your individual style and needs at affordable prices. Visit imaginesk66.com
Clockwise from right: Catch The Pet Shop Boys live in Singapore for one night only. Garden Beats Festival 2019 promises lots of exciting musical acts. The ballet Don Quixote opens the 2019 season for The Singapore Dance Theatre. The Singapore Urban Design Festival 2019 starts on 14 March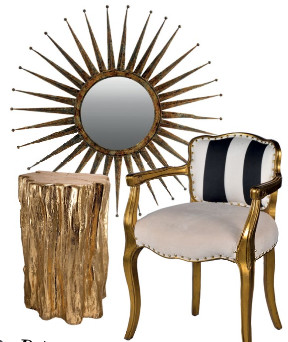 Pieces by SK66 will add a touch  of refinement to any room.  
BAZAAR DIARY
7 to 10 March The Singapore Dance Theatre launches its 2019 season at D I A the Esplanade Theatre with Don Quixote, the Spanish classic based on the famous novel by Miguel de Cervantes. "Don Quixote is one of the jewels in the crown that we possess and a ballet of the greatest joy and artistic sophistication," says Artistic Director Janek Schergen. Get swept away by the tale of love, betrayal and endless devotion, told through moving choreography, beautiful costumes and magnificent sets. Visit sistic.com 9 March Garden Beats Festival 2019, the region's first carbon-neutral music and picnic festival returns for its fifth year at Fort Canning Park from 1pm to 10:30pm. Enjoy concerts by English indie band, The Kooks, alongside up-and-coming artistes who cross the bridges between indie, RnB and electro. Listen to eco-heroes share their inspiring stories on sustainable living, then head to the Culinary Fields pop-up stalls to fuel up with a mouth-watering array of treats. Visit gardenbeats.com for more details. 14 to 17 March The second edition of the Singapore Urban Design Festival 2019 will consist of a three-day summit featuring over 30 speakers and panellists, as well as a weekend of festivities that will include a roller disco, live musical performances, design workshops and a design gallery—all held within the top two levels of the Jalan Besar Sports Centre multi-storey carpark. Through this festival, the organisers hope to inspire and empower the public to reclaim and activate underused spaces into community building destinations. 26 March British synth-pop duo Pet Shop Boys will bring "The Super Tour" to Singapore for a one-night concert at The Star Performing Arts Centre. The most successful duo in UK music history will perform hits from their 13 th  album, Super, and we're hoping their top '80s hits like "West End Girls", "It's A Sin" and "Suburbia" are on the setlist too. Visit sistic.com.sg