Let your heart pound with adrenaline at these daredevil destinations
"Live out your cowboy dreams at Pawsup, a place of wide open spaces and luxurious comfort "
GALLOP ACROSS BIG SKY COUNTRY
The Resort at Paws Up, Montana
Craving an unfettered ride across wide open spaces but don't want the gritty camp experience that usually comes with such freedom? Head to The Resort at Paws Up, a sprawling 37,000-acre working cattle ranch in western Montana where enjoying unspoiled wilderness doesn't mean compromising on comfort. Spend your day exploring forested trails on horseback, wrangling cattle or taking riding lessons. At sunset, retreat to one of their safari-style luxury tents to revel in unparalleled rustic elegance—heated slate floors in Montana-sized bathrooms, the finest linen sheets, world-class cuisine and a camp butler to draw your bath and prepare smores just the way you like them. Visit pawsup.com 
"The spa stretches across three floors with 10 saunas and steam baths"
GO OFF-PISTE IN AUSTRIA
Das Central – Alpine. Luxury. Life, Söelden
There are thrills and spills galore at this popular ski resort in Tyrol. Experienced skiers will delight in its exceptionally long runs—like a 15km one with an 1880m vertical drop—and its black runs, some of which are used for World Cup slalom races. Those who want a serious challenge can go off the beaten track entirely into the Rettenbach Valley. After a day on the slopes, relax with après ski events at Das Central, a luxurious Alpine resort with a truly impressive spa—think 10 saunas and steam baths set across three floors and a Venetian-themed water world area complete with its own gondola. Fuel up at the fondue room in the basement or the stunning glass panelled Ice Q restaurant featured in the Bond movie Spectre. Visit central-soelden.com
"These luxurious tents represent glamping at its best"
MOUNTAIN BIKE IN MONGOLIA
The Pavilions Mongolia
You'll be robbed of breath as you navigate some of the best biking trails in the Orkhon National Park, although whether from the physical exertion of the uphill climbs or the stunning beauty of the surrounding countryside remains to be seen. Recover in The Pavilions Mongolia, a luxury camp of 20 tents set up 360km west of the capital of Ulan Bator, which runs only from June/July to September every year. Snuggle up in fine linens under cashmer blankets in your beautifully appointed traditional ger at night, and catch your breath anew at the sheer loveliness of the rugged steppes all around you when you step outside in the morning. Visit pavilionshotels.com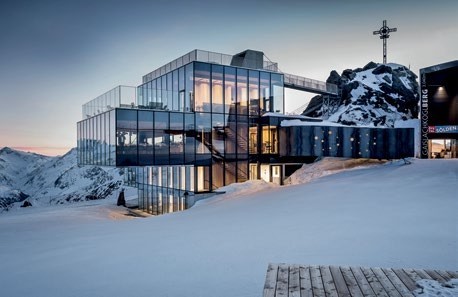 "Ice Q restaurant, which made a fitting James Bond movie backdrop"
"The soothing environs of the Amanwella will help you recover after being pounded by the surf"
"The pool at the Amanwella"
RIDE THE WAVES IN SRI LANKA
Amanwella, Tangalle
Whether you're a new or experienced surfer, you will find something to enjoy in Sri Lanka—point breaks, easy swells, heart-pumping drops or sand bottom beginner beaches. When you've had enough of barrels and beach breaks, the Amanwella will be the perfect spot to bring the heart rate down with its calming Corbusian minimalism and expansive yoga platform by the beach. The clean lines of its Tropical Modernist architecture and blissful in-room massages induce an almost hypnotic state of relaxation, a nice change of pace from tackling the wild surf. Visit aman.com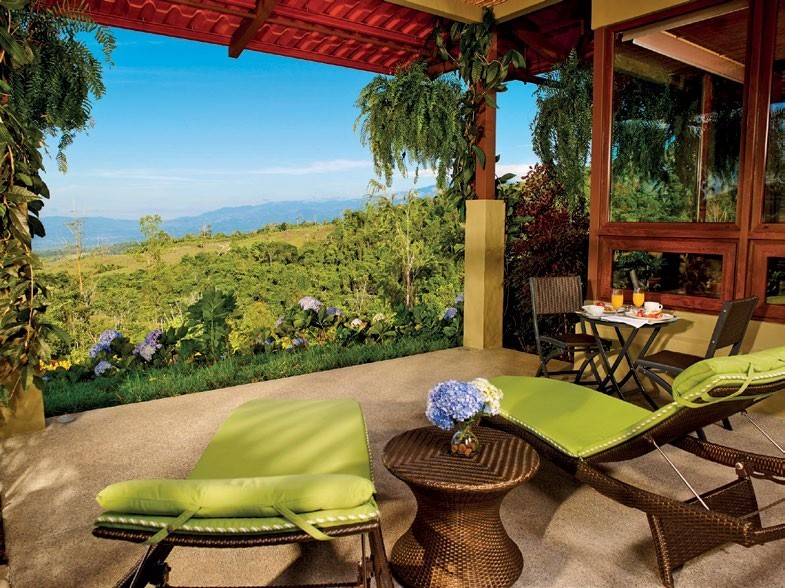 "Every casita comes with a spacious verandah to while away lazy afternoons"
ZIP LINE IN CENTRAL AMERICA
Hacienda Alta Gracia, Costa Rica
Reach speeds of 85km/h as you zip line through the treetop canopy of Costa Rica's Valle del General. Adrenaline junkies don't have to stop there either with white water rafting on the Savegre River and rides on Andalusian thoroughbreds and other high-octane adventures offered by the Hacienda Alta Gracia, a luxury resort tucked into the foothills of the Talamanca mountains. Unwind from the day's activity in one of their gorgeous casitas, ("little house" in Spanish), which are not so little at all with panoramic views from spacious terraces, fully stocked butler's pantries and generous fireplaces. Visit aubergeresorts.com
"The resort offers panoramic views of the surrounding hills and valleys"
BY CHARMAINE CHAN. ADDITIONAL REPORTING BY RACHEL HO. PHOTOGRAPHY: RUDI WYHLIDAL, THE RESORT AT PAWS UP, AMAN, HACIENDA ALTA GRACIA AUBERGE RESORTS COLLECTION, THE PAVILIONS HOTELS AND RESORTS, SHOWBIT