These 30 food brands from Singapore are trusted by generations of chefs, home cooks and foodies.
These 30 food brands from Singapore are trusted by generations of chefs, home cooks and foodies. We pay tribute to their early beginnings and are proud to call them homegrown
1892
1. Ayam Brand
For over 120 years, Ayam Brand has helped homemakers create delicious, memorable meals with ease for the whole family. Best known for their quality canned sardines, mackerel and tuna, the brand was founded in 1892 in Singapore by Alfred Clouet, a French citizen, as a food supply to colonial workers at the time. It has since become a household name and produces 60 million cans of food every year to meet the demands of families.
1900
2. Yeo's
One of the oldest home-grown brands in Singapore, Yeo's has grown from a humble soy sauce manufacturer to a food and beverage conglomerate with a global network today. The award-winning brand's products can be found all over the world. Most Singaporeans will be familiar with Yeo's as it has been delivering their favourite Asian beverages, from Soy Bean Milk to Chrysanthemum Tea and even condiments.
1905
3. SCS Butter
For more than a century, SCS Butter has been supplying us with creamy, fresh golden butter. Its unique Double Churn process is what gives it its signature rich taste and smooth texture, making it highly sought after by chefs and bakers in the region. Starting out with only one product, they have since branched out to include other dairy products including cream cheese and spreadable butter.
1918
4. Gryphon Tea Company
Even though it's officially founded in 2006, Gryphon Tea's history actually dates back 100 years when it began as a familyowned tea importer in Singapore, under the name Lim Lam Thye Pte Ltd. They only officially became Gryphon Tea Company when a fourth-generation family member, Lim Tian Wee, struck out on his own and introduced new ideas to the company. Since then, they have been awarded with various achievements for their special blend of tea leaves.
1929
5. Knife
With a cooking oil market share of 80 per cent in Singapore and 60 per cent across Malaysia today, it is no surprise that Knife Premium Cooking Oil is one of Singapore's most well-known household brands. The company was first set up in 1929 as a small cannery and only officially registered their trademark in 1948. Knife has since branched out and has products on shelves in other parts of Southeast Asia. Besides the bestselling cooking oil, other variants include 100% Groundnut Oil and Blended Canola Oil.
1930
6. Sunshine Bakeries
Sunshine Bakeries is Singapore's oldest bakery, beginning as a small business at a shophouse in Geylang before being acquired by Cold Storage. Business expanded as they began product distribution throughout Singapore and Malaya. Since then, the brand has worked to bring out healthier choices and more varieties of bread and clinched multiple awards.
1933
7. Bee Cheng Hiang Company
Starting out as a street hawker, Teo Swee Ee sold his barbecued pork slices on a charcoal grill on the streets of Chinatown. Bee Cheng Hiang opened their first shop in 1945 in Rochor, and today, the thriving family business has more than 370 outlets in 13 territories selling the famous bak kwa.
8. Kang Kang
Kang Kang Noodles started out as a noodle supplier to hawkers. To keep the brand relevant, the newgeneration owners came up with a way to pasteurise the noodles and now exports to Hong Kong, the Middle East and the US.
1937
9. Magnolia
Founded by Fred Heron, Magnolia started out as 180 acres of farmland populated by a herd of 800 specially imported cows. Business grew slowly and steadily, but it was the birth of their Tetra Pak milk in the 50s that propelled their business forward. Ever since it was granted pioneer status by the Singapore government in 1964, the brand has expanded to include condensed milk, carbonated drinks and other milk varieties, bringing more unique but nutritious flavours to Singaporeans.
1943
10. Chee Seng Oil Factory
Chee Seng Oil Factory started out producing edible coconut oil as it was scarce in Singapore during the World War II. Later in 1956, they switched to sesame oil production and business boomed. Their oils are packed and sold under three brands: Chee Seng, Double Pagoda and Golden Ox, all of which have become a staple in Singaporean kitchens. The familyowned business has through the years grown from strength to strength and is today, a market leader.
1943
11. Thye Moh Chan
Known for their traditional Teochew baked goods, Thye Moh Chan has served a loyal following of fans since its inception. To maintain quality, veteran chefs have passed down their baking skills and recipes to a new team, ensuring the pastries are reproduced with timehonoured techniques.
1944
12. Ya Kun Kaya Toast
Well-known for its traditional kaya toast and kopi breakfast sets, Ya Kun has come a long way from a humble coffee shop run by Loi Ah Koon at Telok Ayer Basin. Now the business is run by his children and they have built it into a franchise which has won the hearts of Singaporeans and many around the world.
1945
13. Kayamila
Goh Hong Chit and his wife started their home business making this favourite local spread from scratch and selling their much-loved Fong Yit Kaya to local bakeries and households. The 72-year-old business has been refined through the years, culminating in the current incarnation of Kayamila. The rebrand has allowed the business to elevate the humble spread, with enticing new flavours like sea salt caramel and calamansi citrus on top of the original.
1947
14. Khong Guan
The well-established biscuit manufacturer started out as a small business by two brothers who returned to our country after the Japanese occupation of Singapore. Through creativity and sheer will, the brothers rigged up a semi-automated biscuit production line using war-damaged biscuit machines that they bought as scrap. After setting up their first factory in 1947, they established more in other parts of Southeast Asia, and Khong Guan biscuits, including their cream crackers and lemon puffs, can now be found on shelves all around the world.
1956
15. Old Chang Kee
When Old Chang Kee started out, it was a stall in a coffee shop near Rex Cinema, wellknown for its "perfect" curry puff. New owners in the 80s kept the brand updated with new marketing strategies which have paid off. You can now get an Old Chang Kee curry puff in London's Covent Garden!
1956
16. OWL
The OWL brand has withstood the test of time, and continues to draw inspiration from various influences of the region to craft instant beverages with traditional flavours as well as creative new twists.
1963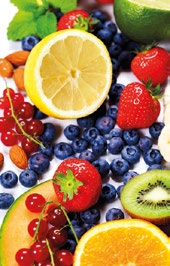 17. Marigold
Marigold was founded as a joint venture between Singapore partners and the Australian Dairy Produce Board under the company Malaysia Dairy Industries. They were the first company in Singapore to begin manufacturing evaporated milk in the 70s, one of the key stepping stones in their path to success. Till this day, the company has a total annual sales revenue of more than $250 million in Singapore.
1966
18. Tai Sun
Beginning as a small family business, Tai Sun has grown to become the brand it is today. Using quality ingredients and high-tech processing methods, Tai Sun can be found in different parts of Asia, the UK and the Middle East.
1967
19. SIS Sugar
SIS Sugar was the first sugar refinery n Singapore. When the sugar industry was deregulated, ED&F Man Holdings invested in the company. The company continues to supply quality sugar to homes in Singapore and Malaysia.
1970
20. Myojo
One of the most well-known household brands for instant noodles, Myojo started off as Myojo Foods Company (Singapore) Pte Ltd. It was the first company to manufacture instant noodles in Singapore. Its first product was the Chicken Tanmen which proved to be very popular among Singaporeans. Since then, its product range has grown to include more than 32 varieties of noodles. In 2009, Myojo Foods Company (Singapore) was reborn as Nissin Foods Singapore Pte Ltd.
1971
21. Woh Hup
From a small noodle house in Chinatown back in 1936, founder Chou Yeng Lan realised there was a current void in the market as cooks and other local noodle sellers were all using imported sauces from Hong Kong. He endeavoured to create his own seasoning sauces for his specialty dry noodles in 1971, and the business evolved into today's Woh Hup with a successful global distribution network of over 25 countries for their sauces, seasonings and condiments.
1979
22. Bengawan Solo
Founder Tjendri Anastasia started a home business making her Indonesian pastries in her HDB flat, and word got out about her delicious goodies. Orders started rolling in and her popularity grew… and this led to the opening of her first official Bengawan Solo shop in Marine Terrace. The rest is history.
1980
23. Unicurd
Unicurd introduced the first hygienically packed pasteurised silken tofu in Singapore in the 80s and it was an instant success. In 2008, Vitasoy International Holdings Ltd was issued a share, and Unicurd was able to expand its business globally.
1993
24. Naturel
Naturel was introduced in 1993 by Lam Soon Group to cater to Singaporeans' increasingly health conscious lifestyles. Made entirely with organic ingredients from single source origin, Naturel Organic products started off with a canola and safflower cooking oil blend and has since expanded its range. Today, Naturel has become a household name thanks to its healthier options with their organic brown rice and pasta. In addition, they also have a range of organic olive oil, extra virgin olive oil, balsamic vinegar and pasta sauces to offer.
1999
25. Prima Taste
Prima Taste was launched in 1999 as a subsidiary of Prima Ltd, with the aim to serve Singaporean cuisine to the rest of the world. Most well-known for its locally flavoured instant noodles and sauces (Singaporeans living abroad never fail to have some packets of the laksa and chilli crab paste packed in their luggage), the brand can now be found on supermarket shelves in the US and some parts of Asia and Europe. They even topped food blogger Hans Lienesch Top Ten Instant Noodles of All Time 2018 list for three years in a row.
2000
26. BreadTalk
BreadTalk first started out as a bakery brand in 2000, specialising in different pastries, cakes and buns, like their addictive floss buns. Since then, it has expanded to more than 1,000 outlets in 17 territories and to other Southeast Asian countries. BreakTalk prides itself in using the choicest of natural ingredients including Japanese milled flour and New Zealand butter. They now have many other F&B brands in their portfolio, including their cafe chain Toast Box which was established in 2005 and has since expanded overseas.
2001
27. Chef-in-Box
Established in 2001, the company's innovative concept of freshly cooked vending machine food has been steadily growing in popularity. Their halalcertified bento meals are prepared by a team of well-known chefs, and Chef-in-Box now has 38 outlets around the island.
2008
28. TWG Tea
Branded as "the first and only upscale tea in Singapore", TWG Tea already started selling products in New York during its first year of operations. In six years, TWG has opened salons and boutiques in 14 countries and has distributors or outlets in Asia, the Middle East, Europe and more. It sells over 800 different tea varieties globally.
2013
29. StarWellness
Bringing in better health solutions, StarWellnes is one of the pioneer manufacturers of Alkaline Water Ionizers in Singapore. In 2014, its StarWater Star 5 Alkaline Water Ionizer was awarded the Singapore Good Design Mark Award, and it continues to develop innovative products to improve our quality of life.
2016

30. Old Seng Choong
Founder pastry chef Daniel Tay opened Old Seng Choong as a tribute to his father, who owned the original Seng Choong Confectionery back in 1965 – it was a household name in Marine Parade, well known for its butter cakes, apple pies and baked goods. When Daniel launched Old Seng Choong online in 2016, their range of cookies in unique Singaporean flavours such as satay, laksa and more was an instant hit. It led to the opening of their first flagship store in January this year at Clark Quay Central.
COMPILED BY SEAN TAN AND TAN GIN YEE / PHOTOS: 123RF.COM