No more expired groceries and sweating over a hot stove! Today's smart kitchen appliances let you view the contents in the fridge from your phone, monitor the cooking progress from an app and even prep food based on your unique body composition.
Gone are the days when the quality of your cooking depended entirely on your skill and experience. Thanks to smart appliances, even the newest of cooks can deliver flawless roasts and bakes full of flavour. The smart oven of today, for instance, functions as an assistant to help you monitor temperature and texture, adjusting itself accordingly. Refrigerators even come with cameras and smartphone applications to help manage food storage. Other appliances, like wine coolers and hand blenders, have also made leaps and bounds in technology to deliver the very best gourmet quality. Here, we've rounded up 15 appliances that can make life a lot easier – and tastier – for you. 
BOSCHER GO MIXX VACUUM HAND BLENDER (MS6CB61V5)
Thanks to the 1,000-watt motor and innovative QuattroBlade, the Bosch ErgoMixx Vacuum Hand Blender can handle even the toughest ingredients when it comes to food prep. It includes a vacuum pump that attaches to the blender with a click, so you can keep food fresh for longer, as well as a chopper and a whisk for greater versatility.
The ErgoMixx Vacuum Hand Blender retails for $299 at the Bosch Lazada store as well as electrical and electronic appliance stores. 
SAMSUNG FAMILY HUB
More than just a refrigerator, the Samsung Family Hub is the command centre of your home. It offers intelligent meal planning based on preset dietary preferences, a customised shopping list and even a calendar app that syncs everyone's calendars directly from their smartphones, so you'll always know when important events are coming up. While you're getting breakfast, Samsung's Bixby voice assistant shares the weather forecast and agenda for the day that's customised for you with the help of its voice recognition system. You can even stream audio via its 24W speaker or mirror the screen from your TV or smartphone. This makes it a breeze to follow recipes.
The Samsung Family Hub retails from $4,399 at www.shop.samsung.com and major consumer electronics and IT stores. 
LG NEO CHEF CONVECTION MICROWAVE OVEN (MJ3965BGS)
Health buffs will love the NeoChef Microwave Oven as it uses LG's unique Smart Inverter technology to evenly cook food. It boasts several settings with a focus on health such as the Charcoal Lighting Heater that gives the flavour of charcoal-grilled dishes without the char. The Healthy Fry function can reduce up to 72 per cent of fat from food. And the Anti-Bacterial EasyClean Coating makes it easier to clean as it inhibits the growth of harmful microbes. 
The LG NeoChef Convection Microwave Oven retails for $969 at LG's Lazada and Shopee stores, as well as at authorised retailers. 
BOSCH HOME CONNECT HOOD AND HOB
The Bosch Home Connect Hood and Hob work in tandem, automatically syncing to eliminate odours from the kitchen when you're cooking. The smart hood also lets you monitor the state of the flters from your smartphone and notifes you in advance when they need to be replaced. 
The Bosch Serie 8 Induction Hob and WallMounted Cooker Hood (with Home Connect) retail for $4,399 and $3,099 respectively at the Bosch UnserHaus Experience Centre and the Bosch e-Store. 
WOLF48" SEALED BURNER RANGETOP
The Sealed Burner Rangetop Wolf can do it all, from delivering that sizzle on your steak to melting butter to just the right temperature, thanks to the double-tiered flame ports – one delivers searing heat, while the other is for a lower setting that can keep your food warm without overcooking it. You won't have to worry about safety. A sensor on each burner detects if the flame has gone out and reignites it when needed.
The Wolf Sealed Burner Rangetop retails at the House of Sub-Zero and Wolf. Price upon enquiry.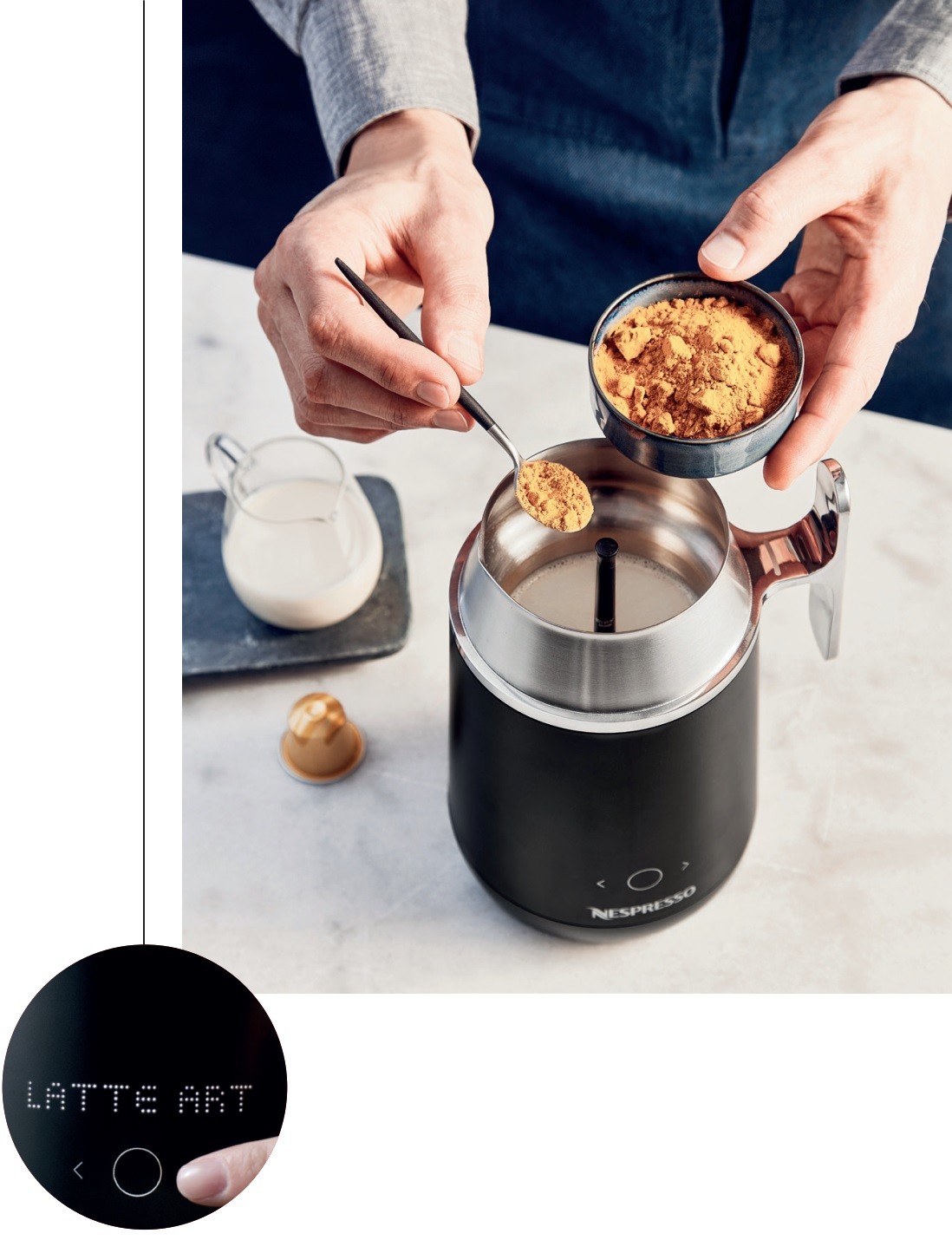 NESPRESSO BARISTA RECIPE MAKER
Baristas know how important it is to achieve the right consistency when frothing milk. The Barista Recipe Maker by Nespresso can help you create a refreshing iced Nitro or elaborate latte art. Simply select a recipe from the app that syncs to the machine.
The Barista Recipe Maker retails for $348 at www.nespresso.com, from the brand's app and at Nespresso Boutiques. 
SHARP HEALSIO SUPERHEATED STEAM OVEN
Every home chef knows how essential it is to time food preparation so all the ingredients finish cooking at the same time. Now, you no longer have to worry about that, thanks to Sharp's Healsio Superheated Steam Oven. Its sensors detect the temperature and size of each ingredient and control the heat and cooking duration so everything is done at the same time. The superheated steam technology ensures everything is cooked through evenly, even when something from the fridge has just been added.
The Sharp Healsio Superheated Steam Oven retails for $1,759 at Sharp's Lazada and Shopee stores, as well as at authorised retailers. 
MIELE DIALOG OVEN
The Dialog Oven is as close to a robot sous chef as you can get. It gets its name from the "dialogue" the oven has with the ingredients, and which it carefully cooks with its innovative M Chef technology. The system uses Gourmet "units" – electromagnetic waves – to ensure each component of a dish is cooked to perfection, while the Gourmet Assistance feature offers you advice on the appropriate intensity, function and temperature based on the type and quantity of ingredients. You can even monitor the cooking progress via your smartphone and send instructions or stop the programme while you're out and about.
The Miele Dialog Oven retails for $19,900 at the Miele Experience Centre. 
RUHENS V
Get fresh, clean water every time with the Ruhens V, a self-maintaining smart filtration system. It can even detect movement automatically with an Eco Mode when you're away from it, thus reducing power consumption by 30 per cent. What's more, it cleans itself with a built-in UV lamp, so you won't have to worry about bacteria build-up. And the Filter Change Indicator lights up when it's time to change filters.
The Ruhens V retails from $2,549 at the Ruhens Showroom. 
BOSCH HOME CONNECT FRIDGE (KGN56HI3P)
Need to check the contents of your fridge while grocery shopping? The camera inside the Bosch Home Connect Fridge can take a snapshot and send it to your smartphone. You'll also be able to keep your food fresher for a longer time as the Smart Storage Guide offers advice on how to best store food. When items are close to expiring, you'll be notified via your phone, too.
The Home Connect Fridge retails for $2,199 at the Bosch UnserHaus Experience Centre, the Bosch e-Store and the Bosch Lazada store. 
LG 601L INSTAVIEW DOOR-IN-DOOR SIDE-BY-SIDE SMART REFRIGERATOR (GS-X6011NS)
How many times a day do you open the refrigerator to look for something to eat? With the LG InstaView, you won't have to risk cold air loss and running up the electricity bill any longer. Simply knock twice on the glass panel and the interior lights up for you to peek inside. Its ThinQ technology lets you set the temperature, control the HygieneFresh+ filtering system and diagnose any issues right from your smartphone, even when you're not home. This is perfect for checking if your refrigerator is working even when you're on vacation. 
The LG InstaView retails for $4,999 at authorised retailers, including Best Denki, Courts and Gain City. 
SUB-ZERO CLASSIC WINE COLUMN
If you're big on storage, Sub-Zero's 30" Classic Column Wine Storage is for you. It's carefully calibrated to control the temperature, light, humidity and even vibration so wine is kept in optimal condition. It has two individually controlled storage zones – one for red, one for white – with dual evaporators to maintain moderate, consistent humidity. Another plus: UV-resistant, bronze-tinted glass prevents damage from sun exposure. 
The Sub-Zero Classic Wine Column retails at the House of Sub-Zero and Wolf. Price upon enquiry. 
LG QUADWASH™ DISHWASHER (DFB227HM)
Get your dishes sparkling clean with LG's Quadwash Dishwasher. Instead of the standard two spray arms that come with most dishwashers, this has four Multi-Motion arms that rotate back and forth while spinning in both directions to thoroughly clean dishes. Its TrueSteam technology helps to further sanitise tableware with a high-temperature steam and anti-bacterial disinfection function. You can also download customised cycles and remotely activate the dishwasher via the LG ThinQ app, so everything's ready for putting away when you get home.
The LG Quadwash retails for $3,299 at authorised retailers, including Best Denki, Courts, and Gain City.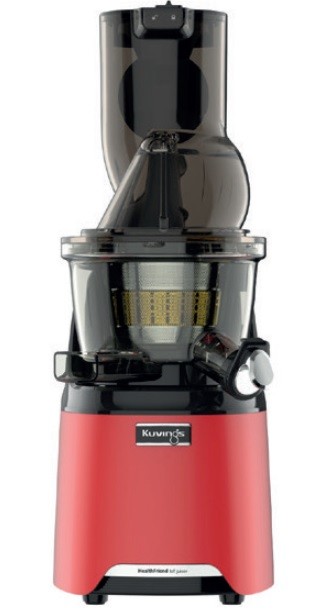 KUVINGS HEALTH FRIENDS MART JUICER MOTIV 1
Single-function juicers are a thing of the past. The HealthFriend Smart Juicer not only produces delicious smoothies, but also comes with a built-in body composition analyser, which can measure things like your body fat and muscle mass. It then suggests recipes customised for your body type and preferences. Fitness buffs will be glad to know that this product also has a health management app, so you can monitor your goals.
The Kuvings HealthFriend Smart Juicer retails for $1,100 at www.krisshop.com. 
BOSCH HOME CONNECT BUILT-IN OVEN (HBG6764S6B)
Start prepping for dinner the moment you leave work. The Bosch Home Connect Built-in Oven connects to your smartphone, letting you remotely pre-heat it so it's ready for the ingredients the moment you arrive home. It also helps you monitor the temperature and timing while cooking to deliver juicy roasts and fluffy cakes, and all without you having to make constant adjustments.
The Home Connect Oven retails for $4,699 at the Bosch UnserHaus Experience Centre, the Bosch e-Store and the Bosch Lazada store. 
Text MELODY BAY