What we're all talking about this month
Makan Like The Stars
Forget the fancy steak and lobster dinners. When celebrities come to Singapore, it's local food they crave for. Celebrate National Day with their favourites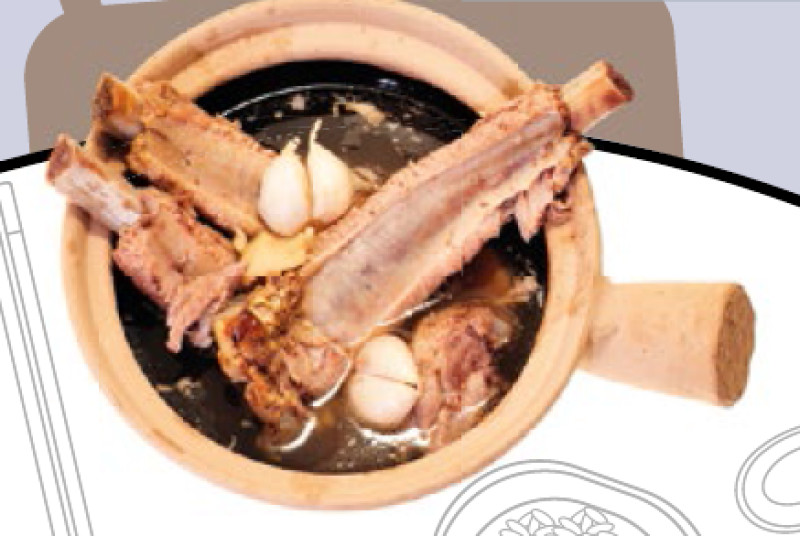 Jay Chou: BAK KUT TEH
Bak kut teh may be available in his native Taiwan, but something about our local version must keep Jay coming back for more. The Mandopop superstar visits Founder Bak Kut Teh in Balestier Road often whenever he drops by for concerts, and pairs his bak kut teh ribs with pig's trotters, salted vegetables, jelly and coconut.
Jessica Chastain: DURIAN
Unlike most foreigners who recoil in horror at the durian's powerful aroma, the American actress absolutely adores the King of Fruits. As she told TV host Jimmy Kimmel, "I love it. It tastes like onion and garlic and avocado and pineapple, in a custard." When she visited in 2016, Jessica made a beeline for Chinatown to hunt down her favourite fruit, sharing her find on Instagram.
Reese Witherspoon: CHILLI CRAB
We love that the American sweetheart can handle her spicy food – and isn't fussy about getting her hands dirty, either. When she dropped by in 2015, Reese posted a pic of her at Jumbo Seafood, saying, "Love you Singapore! Just like this chilli crab!!" She also added a cheeky hashtag, #GonnaNeedABiggerBib.
Benedict Cumberbatch: VEGETARIAN DUMPLINGS
In town earlier this year to promote Avengers: Infinity War, the Brit actor said he sampled some local food, "as much as a vegan can". He visited Little India, Chinatown and Kampong Glam for his veggie fix, and mused, "There was one dumpling I had that doesn't taste like vegetables." Sounds like a compliment to us!
Gordon Ramsay: CHICKEN RICE
The celebrity chef may have lost his chicken rice battle to local favourite Tian Tian Chicken Rice in 2013, but still has a great appreciation for the dish. "I've learnt not to underestimate the simplicity of chicken rice; you need that chicken flavour to glaze the rice, and it's all about the cooking," he said.
Donnie Yen: LAKSA
When it comes to comfort food, you can't beat a hot, steaming bowl of laksa – and it's nice to know actor Donnie shares our love for this lemak dish. The hunky Hong Kong action star has been said to frequent 328 Katong Laksa when he visits, proving he's hot both on the inside and out.
Anthony Bourdain: CRAB BEE HOON
The late celebity chef showcased our food to the rest of the world. When he visited, he loved this dish, and listed Sin Huat Eating House in Geylang as one of his top places to eat. "The crab bee hoon – giant Sri Lankan beasts cooked with a spicy mystery sauce and noodles – is pure messy indulgence," he declared.
Style Crusaders
Contrary to what Edna Mode from The Incredibles might think, capes are having a moment, and these celebs in their stunning superheroineinspired looks are proof enough
Left to Right: Evan Rachel Wood looks stunning in a gilded Altuzarra cape. Julianne Moore gamely wears a sleek feathered dress from Givenchy. A true superwoman, Kesha wears an ornate Mikael D design. Supermodel Rosie Huntington- Whiteley cuts a heavenly figure in Ralph Lauren. Actress Laura Linney blushes in her J. Mendel dress. Deepika Padukone dons a frosty Zuhair Murad showstopper.
Singapore On Screen
Did you know some of these movies were filmed right here on our Little Red Dot? Here are the scenes to look out for the next time you're watching
Iconic scenes
Marina Bay Sands and Shenton Way bursting into flames and crumbling to ashes from an alien invasion. Now we know what would be like if extra-terrestrials were to obliterate us.
Independence Day: Resurgence (2016)
We're used to seeing metropolitan cities New York, London and Tokyo being blown up on screen, but it's flattering Singapore is now important enough to be destroyed in a disaster movie, too. That's precisely what happened in this doomsday flick. Director Roland Emmerich chose to film here due to our "very attractive and famous skyline".
Iconic scenes
See flashy touristy locations including Gardens by the Bay, Marina Bay Sands, Newton Hawker Centre and Bukit Pasoh. There's also a wedding scene in the CHIJMES chapel.
Crazy Rich Asians (2018)
The romantic comedy, which opens here on August 22, has put Singapore on the map as it's set and filmed on our very own sunny island. Starring Henry Golding, Constance Wu, Michelle Yeoh, Tan Kheng Hua and Fiona Xie, it portrays the decadent lives of the "crazy rich" Young family.
Iconic scenes
It's all about admiring futuristic architecture, from watching crowds go by Marina Barrage and Harbourfront condo Reflections, to romantic scenes at Henderson Waves.
Equals (2015)
It seems like 2015 was a big year for films set in Singapore. This dystopian sci-fi movie featured Nicholas Hoult and Kristen Stewart as two lovers who unexpectedly regain their emotions in a future world where feelings have been eliminated.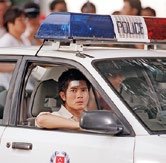 Iconic scenes
A car chase through Boat Quay, a speedboat chase down the Singapore River, and an epic showdown at Suntec Singapore Convention & Exhibition Centre.
2000 AD (2000)
Starring Aaron Kwok and Daniel Wu, this Hong Kong action thriller caused quite a stir when it was being filmed here. Aaron plays a computer geek who gets caught in a computer virus conspiracy and is rescued by an undercover cop, played by James Lye. Phyllis Quek and Cynthia Koh were also part of the cast.
Iconic scenes
A car chase and shoot-out in Shenton Way, and a key emotional scene featuring stunning views from the OCBC Skybridge at Gardens by the Bay, that will take your breath away.
Hitman: Agent 47 (2005)
Based on the Hitman video game series, the 2005 action thriller was the first major Hollywood studio movie to be shot predominantly in Singapore. Starring Rupert Friend, Zachary Quinto and Hannah Ware, the film brings the mysterious Agent 47 to Singapore to track down a missing geneticist.
Love Me Again
Screen couple Keanu Reeves and Winona Ryder reunite for the fourth time for their new rom-com, Destination Wedding. Looking back on the pair's films over the years, we reckon they're getting cuter as time goes by
1992
2006
2009
2018
Bram Stoker's Dracula (1992)
Young, fair and dark-haired, the handsome couple looked perfect as Jonathan and Mina Harker in the classic Gothic tale. While their acting was raw at the time (especially compared to co-stars Anthony Hopkins and Gary Oldman), and their British accents widely panned, there's no denying they lit up the screen with their enchanting beauty.
A Scanner Darkly (2006)
The animated sci-fi thriller saw Keanu as undercover officer Bob, who finds himself falling in love with Winona's Donna, a cocaine addict and drug supplier. Their star-crossed romance seems doomed from the start: As we know, few couples find peace and contentment in any dark, dystopian film.
The Private Lives of Pippa Lee (2009)
Though they share credits in this movie starring Robin Wright and Blake Lively as Pippa Lee, Keanu and Winona's characters don't have much of a relationship here. He plays Chris, a young man who falls in love with Pippa, with Winona as Sandra, one of Pippa's friends.
Destination Wedding (2018)
As cynical wedding guests Frank and Lindsay, who show up for their friends' big day and realise they're the odd ones out, Keanu and Winona finally get to play up their comedic talents together. Director Victor Levin says, "They have superb natural chemistry together, which is so important for a love story."
Sister Act
For World Sisters' Day on August 1, we celebrate the coolest celeb sisters on the planet
The Kardashian-Jenner sisters
They fight, make up, and stick up for one another on Keeping Up With The Kardashians. Says Khloé, "Our show has brought us closer, and I'm able to witness moments I never would if we had jobs in individual spaces."
1. (from left) Mary-Kate, Elizabeth & Ashley Olsen Olsen twins Mary-Kate and Ashley, 31, started off in Hollywood as child actors on Full House. Now, it's younger sis Elizabeth's turn with a few hits including the recent blockbuster Avengers: Infinity War. Elizabeth, 29, says her sisters "have always advised me on my career", adding, "I just think they're brilliant women."
2. (from left) Rooney & Kate Mara When Rooney, 33, started acting, the sisters lived in the same apartment for a year or two, swopping stories of auditions and movie reviews. Kate, 35, shares, "I feel so grateful that we're both living our dreams successfully."
3. (from left) Venus & Serena Williams Though they have a healthy rivalry on court, the Williams sisters remain close. They have won 14 Grand Slam titles and three Olympic golds playing doubles tennis together. "My first job is big sister and I take that very seriously," says Venus, who, at 37, is a year older than Serena. "I still look out for her on the court."
4. (from left) Li Bingbing & Li Xue Chinese actress Bingbing and sister, Xue, who is also Bingbing's manager and assistant, are super close. At her sister's wedding, Bingbing, 45, shared, "When I look back, I was always the main character of your life – I don't take a walk in your shoes very often, but big sister owes you too much." Xue replied, "From young, you've been like a mother to me – everything I do for you is worth it!"
Trash To Treasure
From used tissues to toast, here's how much these quirky items fetched at celebrity auctions!
$75,000 Lady Gaga's crockery
$45,000 Marilyn Monroe's X-rays
$40,000 Justin Bieber's hair
$40,000 Britney Spears' chewing gum
Top: $5,300 Scarlett Johansson's tissue paper. Below: $3,154 Justin Timberlake's half-eaten toast
Make Fashion Funny Again
Comedy-chic is the new name of the game, and these runway moments have a joke to tell
LONDON'S PENNYWISE MOMENT
At Matty Bovan's debut show, a model came strutting out in a frothy ballgown, with those signature red balloons from the horror movie It comically balanced over the model's head.
WHAT A WHACKY WORLD
Gucci's collections draw from a range of inspirations that are as dispersed as they are wonderfully weird. For a collection that comments on personal identity, the influence of Hollywood and social behaviours, models walked out with various… interesting looks. Prosthetic heads, sleeping baby dragons and glam Russian grandmothers all made an appearance in the gasp-inducing collection.
BUSTING OUT
Loewe makes a case – albeit a little extreme – for wearing innerwear as outerwear.
A designer, a model and a stylist walk into a bar… okay maybe this isn't about that kind of a joke. But anyone who's ever had the impression that fashion is a serious business should probably rethink their stance. Yes, fashion can get serious at times, but there are plenty of light-hearted moments to get your LOLs from. Here are a few recent standouts that have got us chuckling at our desk.
TAKE ME TO YOUR LEADER
Extraterrestrial first ladies (never thought we'd ever write a sentence like that) strolled down the Moschino runway.
SUPERMARKET SWEEP
The next time you get dressed, don't forget to accessorise with a bag of Steven Taiapproved groceries.
HEAP THOSE COATS ON
You know that joke that says if you're at risk of getting charged for overweight baggage, you should wear all your clothes at one time? Balenciaga basically did that at their show.
SNACK ATTACK
Models at Chromat marched down the runway with the tastiest accessory we've seen all season: A packet of Cheetos chips. Perfect for those times you feel a hunger pang coming on!
ENCOURAGING WELLIES
Inspirational calendars, inspirational mugs, inspirational candles, and now… inspirational Wellington boots, courtesy of Undercover.
COMPILED BY AARON KOK & LISA TWANG/ PHOTOS: SHOWBIT, TPG NEWS, 123RF.COM, WARNER BROS, COLUMBIA PICTURES, SHAW MOVIES, 20TH CENTURY FOX, THE STRAITS TIMES, INSTAGRAM: @JESSICACHASTAIN / FACEBOOK: REESE WITHERSPOON, MALAY HERITAGE CENTRE