Restore, revive and reinvigorate! Whatever your mane issues are, there's a hair product or treatment that will help target your hair concerns.
TREAT YOUR HAIR WELL
Pamper and refresh your crowning glory with these tried-and-tested treatments. 
Best Anti-Ageing Hair Treatment
TK TrichoK are Advanced Age Defying Hair Treatment, from $745.
This herbal hair remedy helps to promote hair growth as well as nourish hair follicles to fight five signs of ageing hair – thinning, greying, dry, brittle and lackluster hair. 
Best Anti-Dandruff Treatment
Luxescalp Scalp Peeling Gel Treatment, from $88.
Using premium Chinese and Ayurvedic herbs, the treatment exfoliates away dead skin cell buildup and at the same time provide the essential hydration to your scalp to help prevent dandruff.
Best Bespoke Hair Treatment
BE Salon BEspoke Keratin Care, $300.
Ageing, environmental aggressors and harsh chemicals can strip keratin, leading to dry and frizzy hair. Replenish moisture with this nourishing treatment that can be customised to suit the individual's hair preference and features for a flattering look.
Best Blow Out
Blow+Bar Brazilian Blowout, from $250 to $400.
Suitable for permed and freshly-coloured hair, this 80-minute treatment infuses hair strands with amino acids with a molecular size smaller than keratin, ensuring frizz-free and shiny hair for up to 12 weeks. 
Best Hair Colouring (Ash)
Hair Illustrated Guy Tang Mydentity Colors, from $110.
Celebrity hair colourist Guy Tang's namesake hair colour Mydentity, is specifically formulated for Asian hair. With a keratin and argan seed oil blend, hair remains shiny and healthy looking, even after colouring.
Best Hair Colouring (Balayage)
Chez Vous: HideAway Balayage using Guy Tang Mydentity, from $299.
For a low-maintenance style, try a balayage hair look to brighten up your appearance without the frequent trips back to see your hairstylist. True to its name, the salon provides a much-needed respite from the city, right in the heart of Orchard Road.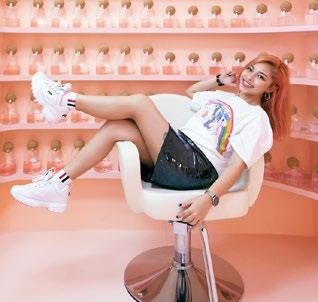 Best Hair Colouring (Classic)
Prep Luxe 2 Step Colour: The Boss Approves, from $160.
Aptly named, achieve coloured hair that will get HR's nod of approval at this salon. Pick from a range of office-friendly brown shades and add on highlights to create more dimension and style for a chic professional look.
Best Hair Colouring (Metallic)
Mi The Salon Metallics, from $300.
If you are looking to go for something out of the ordinary with your locks, why not try the metallic hair trend for high intensity shine. Personalise your look with a range of metallics like Aluminium, Gold Light, Brass Knuckles, Violet Luster and Gold. 
Best Hair Cut (Classic)
Yann Beyrie Paris Hair Cut, $180.
With 15 years of international hair styling experience and A-list clients like Justin Timberlake, Jean-Paul Gaultier and Vivienne Westwood, Yann Beyrie is a maestro in creating a detailed cut that flatters your face shape and lifestyle.
Best Hair Cut (Creative)
Shunji Matsuo Creative Hair Cut, from $50 to $85.
Shunji Matsuo marries the creativity with hospitality of the Japanese to make a hairstyle change, a truly transformative experience.
Best Hair Smoothing Treatment
Corner Hair Salon Milbon Smoothing Treatment, $168.
This three-step deep conditioning treatment works by delivering a special protein, SSVR-Silk and amino oils which penetrate deep into hair cuticles to soften the hair from inside out, leaving it soft and manageable.
Best Purifying Treatment For Oily Scalp
Svenson Plasma Regen Therapy, $280.
Bacteria and dead skin cells tend to stick to oily scalp, which can exacerbate hair problems – using plasma and ultrasound technology, this clarifying treatment helps to improve microcirculation while removing sebum buildup. 
Best Hydrating Treatment for Dry Hair
Beijing 101 Intensive Hydrating Hair Treatment, $525.
Hydration is key to revitalising parched, hay-like hair – replenish lost moisture of both the hair and scalp with this treatment that intensely hydrates and strengthens, minimising hair breakage.
Best Nourishing Treatment for Damaged Hair
Chez Vous: Hideaway Hair Fillers Therapy, from $195.
Combining a nourishing mix of amino lipids, silk protein, ceramide and hyaluronic acid, this potent hair cocktail fills in and smooths out hair cuticles for shiny, tangle-free hair. Perfect for colour- and chemically-treated hair. 
Best Hue-Enhancing Treatment for Dyed
Hair Toni & Guy Blond Absolu Fusio-Dose Treatment, $210.
Maintaining dyed hair especially with lighter colours like blond can be a challenge. This Kerastase treatment helps remove brassiness, while delivering hyaluronic and edelweiss flower extract to effectively repair damaged hair fibres for healthier hair and a more luminous light hair colour.
Best Anti-Pollution Care
Glamour Studio Anti-Pollution Scalp Facial, from $130 to $180.
Like the skin on your face, hair is also subjected to pollution damage. Protect your hair and scalp with this treatment which uses a clarifying mask rich in active ingredients like bamboo charcoal, green tea and tamarind extract, to wick away impurities and detox the scalp.
Best Perm
Picasso Hair Studio Rebonding Perm, $409.
Love bouncy curls but dread the maintenance? This perm is a hybrid of a perm and rebonding – straightening near the roots to take away frizziness, while curling at the ends for easier blow-drying. 
Best Soothing Treatment for Sensitive Scalp
DrHair Deep Cleanse Scalp Treatment, $188.
This soothing scalp treatment helps target scalp sensitivity and inflammation without irritation. Scalp is first cleansed to remove sebum and impurities, while Iontophoresis Technology helps active ingredients penetrate deeper to improve scalp resilience and strength.
Best Scalp Detox
COVO Japanese Hair Salon Scalp Deep Cleansing Spa, $75.
Having a clean scalp is the first step to healthier hair and this treatment takes cleansing seriously. Starting off with a thorough, yet gentle cleansing gel and shampoo, this treatment is punctuated with rinses of carbonated water for a deeper cleanse. Micro-sized bubbles within the water help boost circulation, while lifting off impurities to fully refresh the scalp and hair.
Best Speedy Hair Treatment
Hair Illustrated Tokio Inkarami Head Spa Treatment, $130 (Ladies).
This power-packed treatment targets dry, damaged, brittle hair that has lost its luster. Containing a patented formulation with six different types of keratin, this treatment repairs damaged hair. Hair is also infused with fullerene – a powerful antioxidant – to protect against free radical damage and pollution. 
Best Strengthening Treatment for Brittle Hair
PHS Hairscience Miracle Oil Treatment, $198.
Using a potent botanical formula, this treatment nourishes hair cuticles and strengthens hair strands. Hair elasticity is improved, smoothing out frizzy hair and reducing hair breakage.
Best Styling Service (includes wash & blow and hair-styling)
Hair Salon Tokyo MICHAELA Creative Hair Arrangement, $117.70.
Special occasions like weddings and parties call for an up-do to complete your glamorous outfit. Turn to the professionals at Hair Salon Tokyo MICHAELA for a timeless hairstyle suited for the occasion.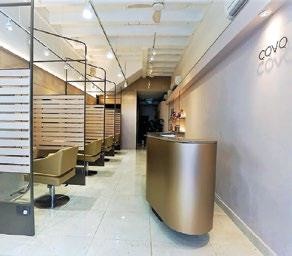 Best Thickening Treatment for Fine Hair
Organic Hair Regrowth Solutions Low Level Laser Treatment (LLLT), $368.
www.organichairregrowthsolutions.com
Using low level laser, it sends pulses of energy to stimulate hair follicles and improve cell activity. This treatment helps to strengthen hair and gives the appearance of fuller, thicker mane.
Best Volumising Treatment for Thinning Hair
SW1 Clinic Revitascalp, $200.
This treatment infuses hair with amino acids, vitamin B12, folic acid and star ingredient minoxidil, which improves circulation and stimulates the growth phase of hair follicles. The result is an increase in follicle size, which means thicker re-growths over time. 
BY SEAH PEI JUN