Eyeshadow, mascara and eyeliner are now your new besties. Start with these head-turning looks.
LOOK 1: Match your eyeshadow to your mask
If you have a growing collection of masks in different colours and designs to suit different moods, use that to your advantage. All you need is eye primer to help eyeshadow stay put, concealer to hide dark circles, and a versatile eyeshadow palette.
PRIMER:
1. Hourglass Veil Eye Primer, $48
EYESHADOW:
2. Urban Decay Naked Ultraviolet Eyeshadow Palette, $83
CONCEALER:
3. It Cosmetics Bye Bye Under Eye Illumination, $42 
LOOK 2: Look pretty in pink and gold
If you want to look like you've made some effort, this look is both feminine and dramatic. Use a gold and pink combo, with the darker pink on the outer part of the crease. To add drama, apply a hint of shimmer on the centre of the eyelid.
EYESHADOW:
1. Dior 5 Couleurs Couture Eyeshadow Palette, $102
2.Tom Ford Eye Color Quad in Arabesque, $127
3. Chantecaille Luminescent Eye Shades, $87 
LOOK 3: Fall back on the graphic cat-eye
Stick to traditional black or go with a coloured liner. Precise flicks are best achieved with liquid eyeliner, so pick up one with a fast-drying formula.
EYELINER:
1. Chanel Le Liner, $52
2. Wander Beauty High Line Liquid Eyeliner, $34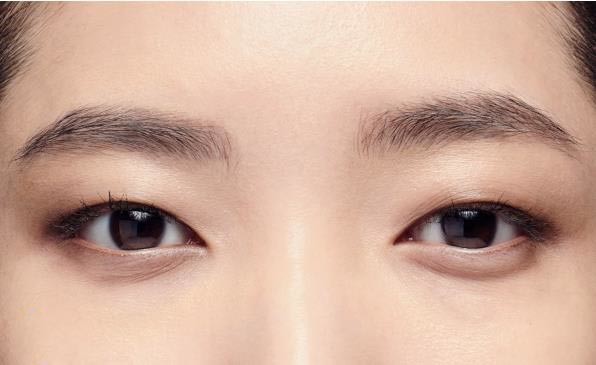 LOOK 4: Feather your brows
For days when it's too much hassle to apply eye-anything, go with strong feathered brows + easy-to-wear mascara. Dip an angled brush into brow makeup and fill in the sparse areas on your brows, then use a spoolie to feather the hairs upward.
BROW:
1.Christian Louboutin Oeil Velours Brow Definer, $62
2. Estee Lauder Featherlight Brow Enhancer, $50
MASCARA:
3. Gucci Mascara L'Obscur, $56 
LOOK 5: Glossy lids and voluminous lashes
A fresh, dewy, look: Apply eye gloss on the crease and eyelid, and pair with bold lashes. For more definition, sweep highlighter on the brow bone.
EYESHADOW:
1. Diorshow Iconic Overcurl Mascara, $54
2. Gucci Beauty Eclat De Beaute Effet Lumiere Multi-use Gel Gloss, $43
HIGHLIGHTER:
3. Chanel Sheer Healthy Glow Highlighting Fluid, $85 
LOOK 6: The sultry fox-eye
While the cat-eye focuses on the eyelid, the fox-eye creates an elongated eye shape, to make the eyes look bigger. You can use any eyeshadow colour. Start at the edge of lower lash line and draw a line outwards. Blend the eyeshadow inwards to create an elongated shape and finish with liquid liner to outline the wing.
EYESHADOW:
1. Chanel Healthy Glow Natural Eyeshadow Palette, $107
2. Charlotte Tilbury Eye Colour Magic Luxury Palette in Super Blue, $92
EYELINER:
3. Fenty Beauty Flypencil Longwear Pencil Eyeliner, $33
4. KVD Vegan Beauty Tattoo Liner, $32 
LOOK 7: Add depth with shimmer
A shimmery eyeshadow in a warm hue, such as terracotta, works great as a standalone colour on a bare face. To add even more depth, sweep a darker shade on the lower lash line.
EYESHADOW:
1. Nars Orgasm Quad Eyeshadow, $80
2. Etude House Rose Wine Play Color Eyes Palette, $34.90
PRIMER:
3. Supergoop! Glowscreen Broad Spectrum Sunscreen Primer SPF40/ PA+++, $55 
TEXT SINEAD LEE PHOTOS SHOWBIT