Honey to Heal the Skin
A doctor in Limoges, France, has studied the healing properties of honey for 25 years. Professor BernarDescotte has used bandages wrappewith honey on more than 3,000 patients, and found that they helped with wound healing in those who didnrespond well to antibiotics and iodine.
This, says Dr Frederic Bonte, the head of Guerlain Research, is what inspired the French beauty brand to use honey in its newest skincare product. The Honey Cataplasm Maskis a sheet mask that mimics the healing effects of a honey bandage.
The honey used in it comes from the rare Ouessant black bee, which lives on the eponymous island in north-west France. It's said to have the most intensive healing propertiescompared to honey from other bee species, to repair visible signs of ageing (wrinkles, sagging and a dull complexion) for plump and radiant skin.
To ensure that the mask fits every contour of your face like a bandage, the biocellulose sheet is seven times finer and lighter than conventional masks – it hugs like a second skin. It costs $171 for a box of four. – CT
What a Mermaid Might Smell Like
Anna Sui imagines it to be a flirtatiously fresh symphony of peony, jasmine and water litchi. This forms the basis of Fantasia Mermaid, the second instalment of her whimsical Fantasia perfume series. The scent opens with sweet mandarin, cardamom and pepper – a sweetspicy mix that mimics the crisp scent of seawater sparkling in the sun. Notes of vanilla, honey and tonka beans add sultry warmth, beckoning you with a siren song. Prices start from $75. – CT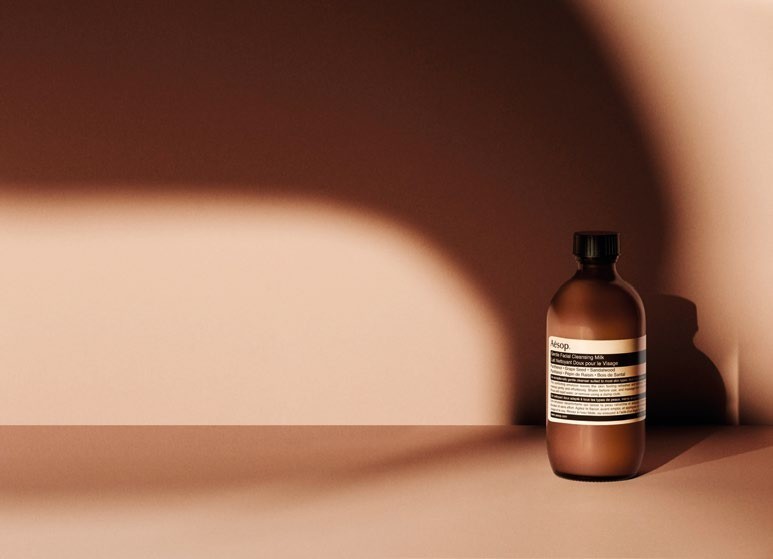 The Cleansing Milk for Dry and Sensitive Skin Australian skincare brand Aesop has released its first cleansing milk – the Gentle Facial Cleansing Milk, created for dry and sensitive skin. This joins Aesop's line-up of a gel cleanser (for combination skin) and a cream cleanser (for normal skin).
The nourishing cleanser is infused with oils of lavender stem and sandalwood, both skinsoothing ingredients; provitamin B5 that calms and softens skin; and grapeseed oil that breaks down light makeup and surface impurities.
We found that it will take off base makeup and waterproof, budgeproof eyeliner easily, but for everlasting makeup like lip stains and waterproof mascara, you need to use micellar water.
Its milky, silky texture glides incredibly smoothly onto and off  the skin, leaving it hydrated and relaxed. No need to pull or tug. Prices start from $45. – CT
The Future of Sun Protection: Gel Sunscreen 

Sunscreens just get better and easier to use – greasiness and that unsightly white cast are now things of the past. The products now are also mostly lightweight, and get absorbed quickly into the skin – some even double as makeup primers.
That said, Kiehl's Dermatologist Solutions Ultra Light Daily UV Defense Aqua Gel SPF50/ PA++++ one-ups all that with its new gel texture. The translucent, water-light formula goes weightlessly onto the skin and sinks right in, leaving a cooling, refreshing feeling. It also helps to fill in pores for smoother makeup application, and protects against pollution as well as UVA and UVB rays. Even better: zero residue and zero shine. It costs $56 for 30ml, and $89 for the limitededition 60ml tube. – CT
An Aquatic Scent-sation
French fashion house Azzaro has added a new scent to its Chrome collection. Chrome Aqua joins Chrome, Chrome Pure, Chrome Under the Pole and Chrome United. Aqua, a men's fragrance, retains Chrome's signature citrus aquatic scent. What's different: It has no musk, making the scent fresher and more subtly sweet. Steal it from your man when you're not in the mood for anything too feminine. The 100ml EDT costs $130. – LS
Ask a Hairdresser
Q: My scalp gets greasy easily, but using an oilcontrol shampoo dries out my bleached hair ends and makes them really frizzy. What can I do besides using a hair oil or serum?
A: "Before you shampoo, apply a conditioner to damp hair from mid-length to the ends," says Linus Lee, leading stylist at Salon Vim. When you shampoo, keep the suds on the scalp and hair roots to get the most of their cleansing effect; run the suds through the length of your hair only when you're rinsing off . Follow with a second round of conditioner or a hair mask. Doing that should reduce the grease on your scalp, as well as reduce the need for heavier hair serums or oils. With the additional pre-shampoo step, your hair should also feel softer and look smoother after blowdrying. – KT