New year, new glow. Make glass skin your resolution for 2020 and add these must-haves to cart. Use them right and shine bright.
FROM TOP: Chanel Le Blanc Brightening Gentle Touch Foundation; Huxley Secret of Sahara Essence Grab Water, $59; Herbivore Botanicals Lapis Oil Balancing Azulene Infused Facial Oil (8ml), $41; Dior Lip Glow To The Max, $50
#ASKTEAMCLEO
Live fast, love slow, and get hygge with it with skincare picks that'll sort you out from all angles.
1. I've been told to exfoliate once a week but have never found a physical exfoliator I liked. Anything for 2020
The latest exfoliating cleanser from Fresh combines the best things in one. It's a dual-action gentle scrub and cushiony cleanser that smells amazing; the sugar crystals melt away as they polish your skin to reveal a bright complexion.
2. My skin is so stressed because of pollution. SOS!
Fall in love with the light balm texture and gorgeous scent of this age-defending moisturiser that's made to protect skin from pollution and firm it from within. Use it daily, and top up with the Skin Regimen Booster for seriously gorgeous skin.
3. My friends love K-beauty masks and have amazing skin. Where can I start?
"Chok Chok"  — the onomatopoeic descriptor for dewy, plump skin that K-products can give you. If you've eyed influencer Aimee Song's Insta, you'll know she's a fan of Korean brand AHC and they're available here in Singapore too! This mask has a bottle of serum infused in every sheet. It's chock-full of collagen, so you'll have "Chok Chok" cheeks in no time.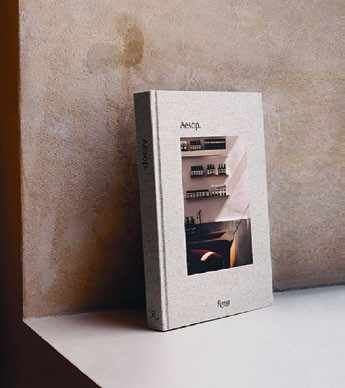 Aesop: The Book, $107
LUST-HAVE
Aesop presents its first book, a collectible tome which intimately charts the brand's history. This linen-bound hardback is co-authored by founder Dennis Paphitis, with images by Yutaka Yamamoto.
1. Fresh Sugar Strawberry Exfoliating Face Wash, $24; 2. Skin Regimen Tripeptide Cream, USD105 (approx. $142); 3. AHC Premium Hydra Soother Cellulose Mask, $34.50 for 5pcs.
TEXT VANESSA LIM PRODUCT STYLING MILS GAN, KEISHA RYMAN PHOTOGRAPHY ARIFAH COMPILED BY LINA ESA