Turn that frown upside down with this skincare duo that targets signs of ageing caused by common facial expressions.
Turn that frown upside down with this skincare duo that targets signs of ageing caused by common facial expressions.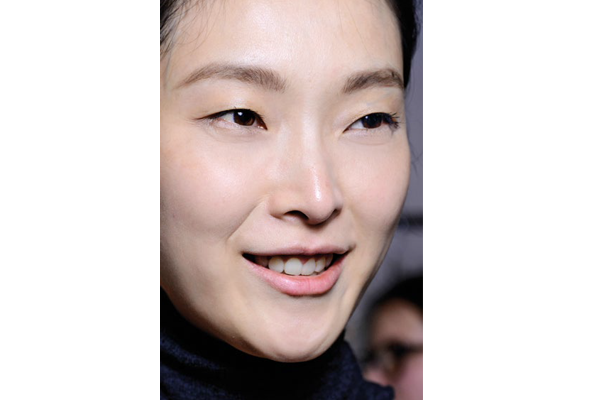 Did you know that your every facial expression, from smiling to frowning, contributes to wrinkle formation in the long run? But fret not. Shiseido is here to help with its latest offerings, which specifically target the mouth and eye areas – parts of the face that are most prone to signs of ageing.
The reformulated Vital-perfection Wrinklelift Cream and Vital-perfection Wrinklelift Mask – a spot treatment cream and a sheet mask for the eye area respectively – brighten and smooth skin to improve the appearance of lines. These improved versions are packed with both skinplumping retinol and the brand's signature Shiseido VP8 complex to improve radiance and reduce the look of signs of ageing.
The promise: use this powerpacked duo and you'll be rewarded with less-obvious laugh lines and crow's feet, and an overall brighter complexion with fewer dark spots and reduced pigmentation. I religiously used the Wrinklelift Cream on my laugh lines, and after three weeks, I noticed that they were less visible. The eye mask seems to hold up its end too – I used it in a pre-date preening routine and it brightened my tired-looking eye area in 15 minutes flat. Makeup glided on much more smoothly afterwards and didn't settle into my fine lines.
Sleep tight
A fan of Estee Lauder's Advanced Night Repair Serum? Here's the new musthave for your night skincare routine: the brand's Advanced Night Repair Intensive Recovery Ampoules. Developed for overstressed skin (no thanks to factors such as pollution, seasonal changes and a constant lack of sleep), these microdose ampoules boast a ChronoluxAI technology to soothe and calm irritation, which contributes to premature skin ageing. They're also meant to support the skin's natural reparative process, which is most active at night. Two weeks of nightly use "reset" my tired, uneven complexion and soothed irritation on my cheeks. – Jaclyn Gunasilan, associate beauty editor
Back in town
Japanese skincare brand Fancl is back on our shores after a two-year hiatus. Here's what we missed.
PRESERVATIVE-FREE PRODUCTS
The brand is known for skincare that is free of preservatives, disinfectants and fragrances. While there's a worry that preservative-free products spoil easily because they can easily get contaminated, that's unlikely to happen with Fancl products, which are made in a sterile manufacturing environment that is completely isolated from external air, so as to ensure zero contamination.
FRESH SKINCARE
Notice how Fancl products always come in small bottles? That's to ensure that the contents remain fresh to the very last drop. All Fancl products are also packaged in airtight containers so they don't go bad.
CULT CLEANSERS
Specifically, the brand's well-loved Facial Washing Powder ($26), which removes excess sebum without stripping the skin of moisture, and Mild Cleansing Oil ($30), which dissolves stubborn waterproof makeup effectively without leaving the skin feeling parched.