Designers are returning to the core foundation of fashion – the original art form of dressmaking, while stripping off the pomp of decorative elements.
Designers are returning to the core foundation of fashion – the original art form of dressmaking, while stripping off the pomp of decorative elements. But don't just call it "back to basics". It's really more of a concerted effort to reiterate the staples of a modern woman's wardrobe, but always with a side of fun (see fringes on the runway).
Another salient point to emerge this FW '20: the relevance of fashion in today's world. In these troubled times, being trapped in the cycle of trends seems to be, well, out of fashion.
So what does this all mean?
For a start, buying less, but better – because the real trend now is being thoroughly informed. And that is, fundamentally, what being fashionable truly means.
– WINDY AULIA
The White Start
When in doubt go with an all-white ensemble that is sophisticated, youthful, and easy to match – because nothing is better than starting with a clean slate.
Elisabetta Franchi 
Brandon Maxwell
Balenciaga
The Column Dress
Now, who doesn't want to look tall, lean and cool all at once? This is the dress that does all that, and it'll last you more than a season. Pair it with unexpected pieces like combat boots to give it an edge.

Loewe
Bottega Veneta
JW Anderson
Miu Miu
Chloe
Balmain
Salvatore Ferragamo
Alexander McQueen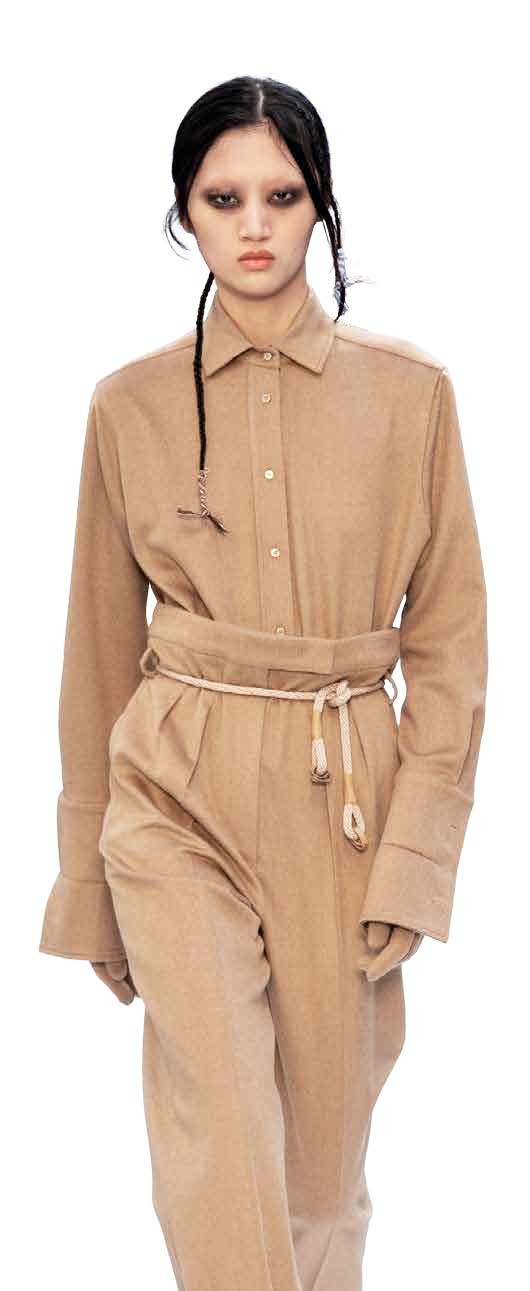 "Max Mara"
The Nudes Now
In this day and age, there really shouldn't be any reason not to find your own shade of nude. From beige to olive to mahogany, fashion's subtle response to the #woke movement embraces the diversity of all skin tones.
"Saint Laurent"
Femme Fatale Latex
The sightings of latex-laden looks in jewel tones on the runways of Paris signal the return of women dressing subversively sexy, especially when matched with the softest chiffon pussy-bow blouse.
"Givenchy"
The New Silver
This season's metallic trend takes a deeper – and double – meaning, with silver chosen to symbolise armour and protection, as well as fashion's reflection of this year's sombre mood. Floppy hats are optional, but masks are not. This is social distancing with style.
Alexander McQueen 
Chanel
Isabel Marant
Marc Jacobs
"Givenchy"
Statement-making Sleeves
For work or for play, for weekdays or the weekend, dramatic sleeves make a strong case for the fashion statement of the season. They're a technical marvel and a great conversation starter too.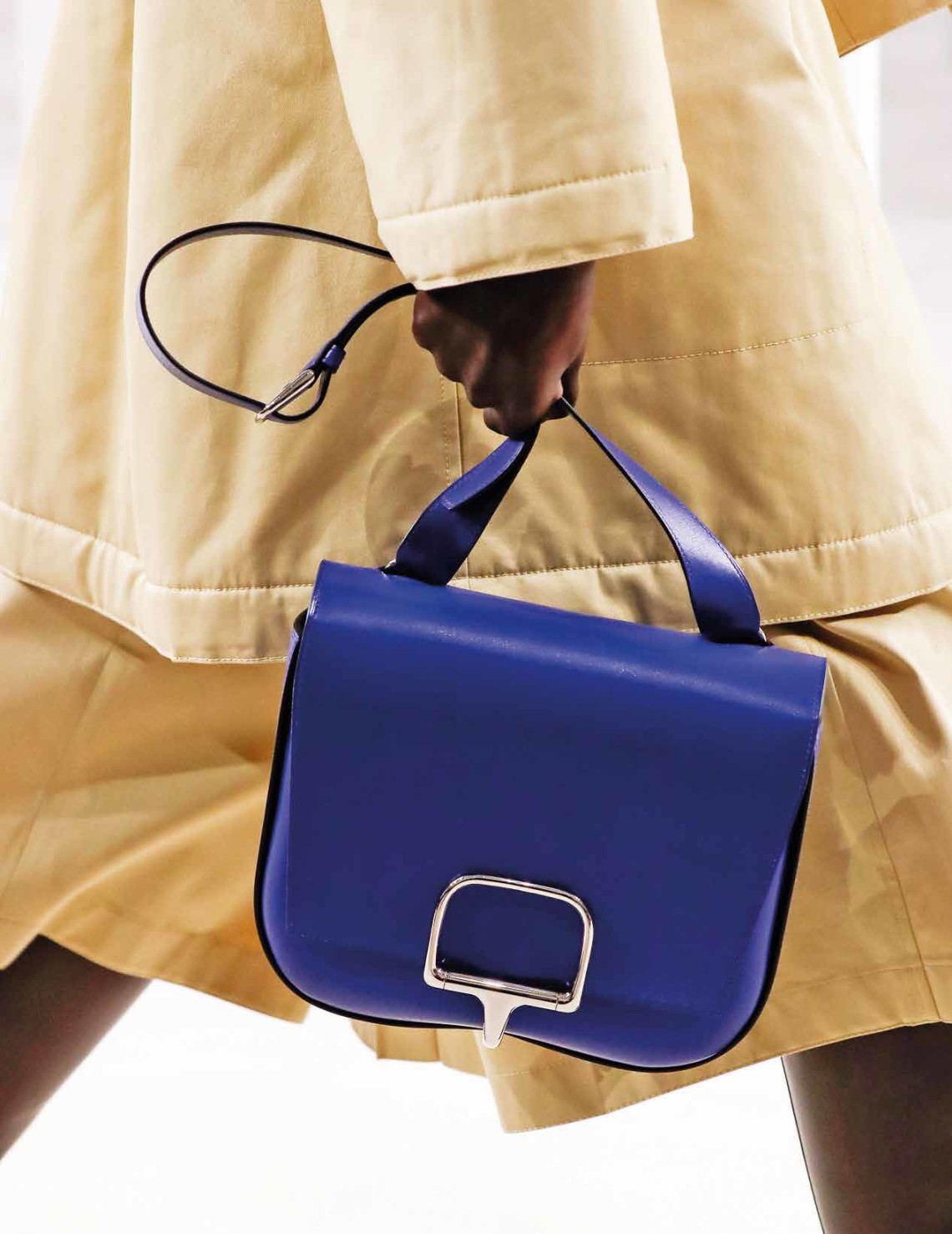 Hermes
GCDS
Marc Jacobs
Versace
"Chanel"
Boxy Sling Bags
They're fresh, functional, and with a no-frills boxy design, bar a few branding logos. The season's must-buy bag style will take you from boardroom to brunch in no time.
"Gucci"
Dandy Dress Shoes
They're the most underrated shoe trend this season, whether it's brogues, loafers or monk straps. Equal parts comfort and masculine dressing, and a whole lot of sartorial flair.
Prada
Salvatore Ferragamo 
Prada
JW Anderson
Dolce & Gabbana
Givenchy
Fendi
Dior
"Jil Sander"
Fringe On Everything
It's hard not to notice the resurgence of fringe on the FW '20 runways. Is it simply about exaggerating body movements or about "reveal and conceal", exuding an air of mystery? Try it for yourself to find out.
Alexander McQueen 
Burberry
Louis Vuitton
Fendi
"Jacquemus"
Lingerie For Stepping Out
It's boudoir fashion, but it's meant for going out – think beautiful satin corsets layered over organza blouses, or triangle bras worn under a boxy cropped jacket. It can't get more feminine than this.
"Dior"
The Clash Effect
A foolproof formula for a kick-ass outfit? Polar opposites, like pairing your man's oversized puffer jacket with your prettiest pleated skirt.
ADDITIONAL REPORTING VALERIE WONG