ALL THE BUZZ IN FASHION.
ALL THE BUZZ IN FASHION.
1 WHAT LIES BENEATH
From the moment Gucci's fall/winter 2019 show started, audiences knew they were in for an unusual experience. Glaring lights flashed while a soundtrack of growling dogs and pounding war drums gave guests a hint that this might be one of the most aggressive shows Alessandro Michele has ever done for the Italian House. This was confirmed the moment the models appeared, sporting collars and masks featuring lethal-looking spikes. Was this a response to Gucci's infamous black-face incident? After all, spikes symbolise self-defence. Or was it a commentary on how we use fashion as a façade, to hide who we really are from the world? The subliminal messaging might have been as intriguing as the fashion was impeccable. There were the signature floral brocades, argyle sweaters and Victorian-era blouses but what was notable was an evolution in the tailoring—strong-shouldered suiting, beefed-up blazers and loose-cut pants cinched at the ankle changed up the traditional Gucci shape more than a little. With oversized silhouettes, masks, spikes and even knee pads, it looks like fashion's golden boy is serving up a much-needed slice of padded protection in these uncertain times.
From top: Cascade necklace $800, Givenchy. Blake necklace, $1,760, Chloé. Chain bracelet, $4,550, Bottega Veneta
2 COOL - GIRL JEWELLERY
This season proved that diamonds aren't a girl's only best friend. Givenchy's Clare Waight Keller designed everyday jewellery in brass, smoked quartz and crystal, as well as dainty earrings shaped like zodiac signs. Bottega Veneta offered chunky gourmette chain collar necklaces and geometric cuffs hewn out of gold-plated sterling silver and pavé zirconia accents, while Chloé, with its über feminine ethos, showed off whimsical pieces in the form of organically-shaped earrings and cuffs, and sweetly detailed emoji charm bracelets.
Clockwise from left: Sunglasses, $315, Emporio Armani; $320, Burberry; $465, Prada
3 NO SHADE
Whether you prefer a delicate Giorgio Armani signature across your nose bridge, or blocky Burberry letters splashed over your tinted lenses, there are plenty of options this season with It sunglasses playing up the reigning logomania trend in the coolest way possible.
From left: Saint Laurent fall/winter 2019; Off-White fall/winter 2019; 1. Blazer about $1,818, Balmain at Net-a-Porter; 2. Bag, about $830, Dries Van Noten at Net-a-Porter; 3. Sunglasses, Le Specs; 4. Trousers, Jacquemus; 5. Pump, Saint Laurent by Anthony Vaccarello
4 FLUORO FUN
Electrify your outfits by infusing your clothes with neon, one of the biggest trends to come out of this season. Opt for accents or tone it down with black or earth-toned separates. For night, up the ante with glow-in-the-dark accessories.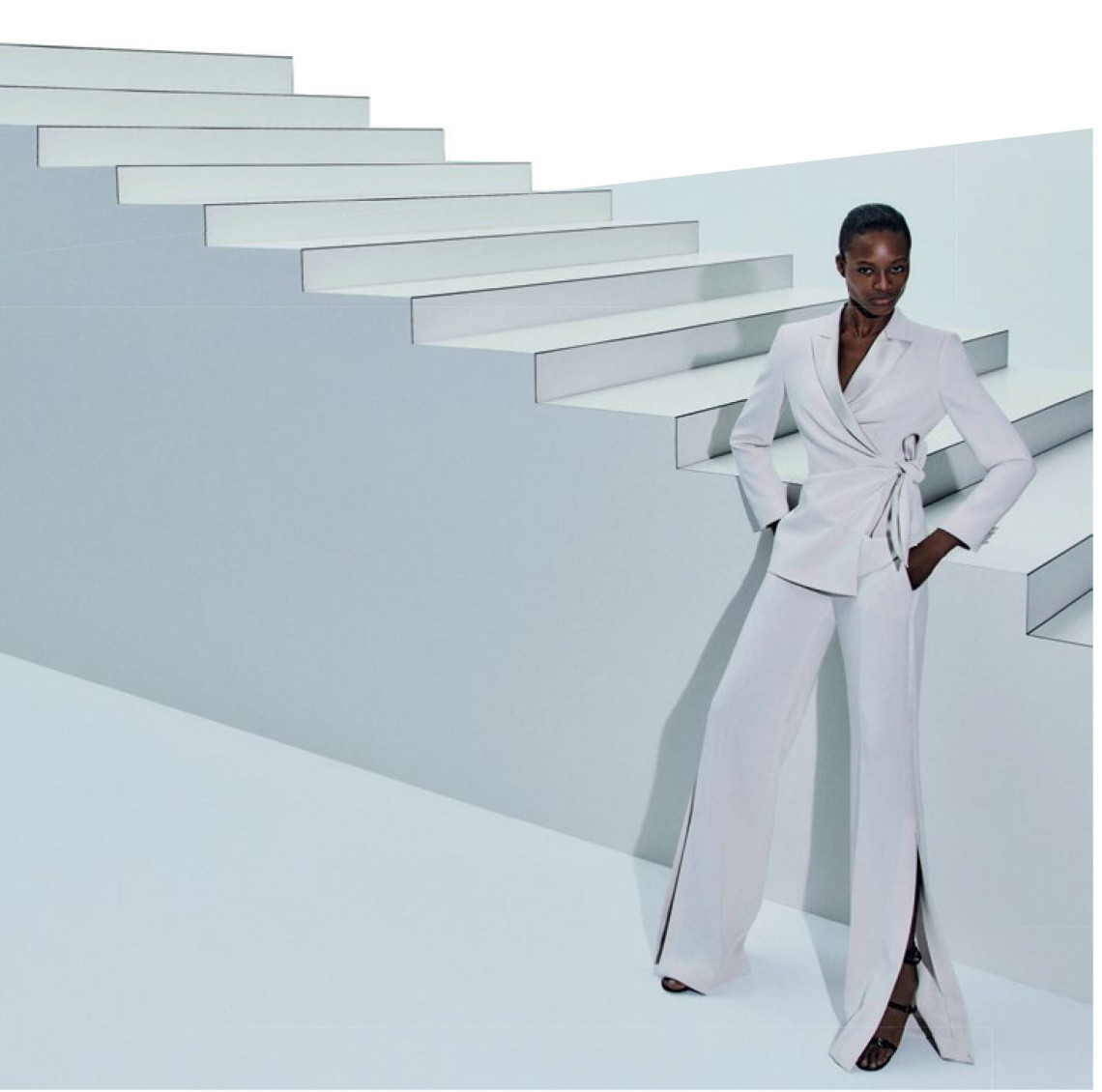 5 PENGUIN SUIT
In keeping with their House legacy of dressing well-heeled professional women, Max Mara's fall capsule collection centred on the woman's tuxedo, presenting seven elevated takes on the ultra-chic silhouette. Apart from well-made suit jackets and wide-legged pants, the brand also offers standout pieces like a sharply-cut tuxedo jumpsuit crafted in luxurious cady fabric and an elegantly tailored cape with silk satin lapels. Grounded in a sophisticated colour palette of black, white and champagne pink, the collection gives women a subtly sexy eveningwear alternative to the usual gown or cocktail dress.
From top: Courbette pump, $1,530; Viv Tex bootie $3,170; RV Vanity bag $3,170, Roger Vivier
6 WELL - HEELED
For Roger Vivier's fall collection, Creative Director Gherardo Felloni dove deep into the House archives where he found The Polichinelle, a heel created by Vivier in 1960 that referenced 18th-century Marie Antoinette style. He reinterpreted and updated it to become the Courbette, a not-so-classic pump with a comma-shaped, bi-coloured heel, an accent strap and an extravagant satin bow. Other standouts include a reworking of an archival masculine boot in satin and velvet, as well as a new, finely crafted plush velvet bag—its electric blue hue perfectly setting off a diamanté rectangle reminiscent of the signature Vivier shoe buckle.
From top: Carolina Herrera fall/winter 2019; Le petit Chiquito, about $358, Jacquemus; Phone holder bag, $1,175, Balenciaga; Small GV3 leather shoulder bag, $2,990, Givenchy; Gancini mini bag, $1,820, Salvatore Ferragamo
7 ITTY-BITTY BAGS
When French designer Simon Porte Jacquemus debuted his Mini Le Chiquito bag on the runway during his fall/winter 2019 show, it was perceived as a bit of a joke—its miniscule proportions could fit a pair of AirPods but not much else. Yet it sparked off a major trend, and various iterations started to pop up at Salvatore Ferragamo and Alexander McQueen. Elsewhere, Balenciaga took inspiration from its retail shopping bags and crafted a small-scale leather version just large enough to fit a smartphone, while Carolina Herrera went another route, coming up with a gleaming metallic cigarette case version on chain straps. 
From left: Ballerina sneaker, $576; midi dress, $1,690; sweater, $1,380, REDValentino. Performers from Rome's National Dance Academy modelled the clothing over leotard-inspired base layers 
8 DANCING WITH THE STARS
Valentino's cool younger sister brand REDValentino has become known for feminine silhouettes and romantic colour palettes infused with quirk. This season, Pierpaolo Piccioli produced a collection of graceful silk frocks spliced with lace and tulle inserts, chinoiserie embroidery and—for an unexpected twist—sporty ballerina neakers and varsity sweaters oozing with urban cool.
From top: The snowy Alpine setting for the Chanel show. The video screens at the Miu Miu set. The scaffolding at the Louis Vuitton show
9 ARCHITECTURE X FASHION
Louis Vuitton, Miu Miu and Chanel knocked it out of the park this season not only with their fashion, but also with their larger-than-life sets. Louis Vuitton's Nicolas Ghesquière recreated the Centre Pompidou for his runway set at the Louvre. At Miu Miu, Miuccia Prada enlisted artist Sharna Osborne to create an eclectic set crammed with felted carpets, lit photos, video screens and vintage televisions—perfectly representing the glamorous misfit that is the Miu Miu girl. In contrast, Chanel transported its guests to a snow-filled mountain-top ski lodge that somehow seemed right to showcase Karl Lagerfeld's last collection for the House. Cementing the symbiotic relationship between fashion and architecture, these also prove that brands give the same attention to detail to their show spaces as they do to their clothes.
From top: Loafers, $1,230, Tod's Happy Moments by Alber Elbaz; Bags, $2,270 each, Tod's Happy Moments by Alber Elbaz
10 SOLE-MATE
Tod's iconic driving shoe is well-loved for being comfortable and versatile for the modern sophisticate. This season, Israeli designer Alber Elbaz (best known for his lauded 14 year-tenure at the helm of Lanvin) is back on the fashion scene after a four-year hiatus to give the classic loafer a refresh—think chunky sneaker-soles, brilliant brights, metallic shine and cool neoprene. Dubbed "Tod's Happy Moments by Alber Elbaz", the collection also includes bags made with the designer's signature graceful touch, and will be dropping in stores through two in-season releases.
PHOTOGRAPHY: SHOWBIT