With its mindful, anti-consumerist spirit and focus on well-made pieces that last across time and trends, could the slow movement be fashion's much-needed salve especially following the great Covid shake-up? Keng Yang Shuen spotlights two young, under-the-radar Singapore labels leading the charge with their naturally beautiful, lovingly handmade clothes and accessories.
Su By Hand's designs are made with artisanal techniques such as hand-marbling and couture-level embroidery. For founder Supei Ho, slow fashion means infusing tenets of sustainability, authenticity and transparency into the entire production process – from sourcing and designing to manufacturing and even marketing.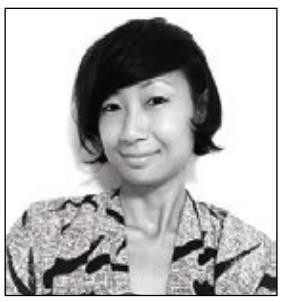 SU BY HAND
Designing for luxury labels across Asia and Europe for more than a decade has given founder Supei Ho a heightened sensitivity to the amount of waste generated by the fashion industry. Desiring to create well-crafted pieces that "evoke an emotive connection to our clothing" to counter such rampant more-for-less culture, she started her brand two years ago, injecting much love and labour into each design. 
Take "Fragments Make One Whole", a series of breezy separates crafted from dead-stock silk sporting self-designed prints marbled on by hand. For all their simple silhouettes, their patterns are lined with delicate embroidery done by couture-trained embroiderer Studio Eyral and take 10 hours to complete. Sold on her website (subyhand.com), the most labour-intensive pieces are made to order only.
Other collections include pieces coloured with natural materials such as pomegranate and avocado – all hand-dyed by Ho – or made with fabric sourced from Living Blue, a dyeing atelier in Bangladesh that also supplies to global luxury houses. "The beauty of natural dye is that the colours are 'alive' and very vibrant," says Ho. That they're akin to art should also make them keepers.
A finalist in the Textile and Fashion Federation's tent-pole competition this year, Ho puts it best: "They're clothes that remain in your wardrobe for years simply because of their beauty and your emotional attachment to them." 
Model images Courtesy of Matt Yau 
OBJECTS OF MASS DISTRACTION (OOMD)
While natural and found materials such as driftwood form the cornerstone for this year-old label, there is also a sense of playfulness that characterises it. It starts with its peculiar name. Says founder Charlene Kuah: "I liked the idea of an innocent object alluding to something of magnitude (Weapons of Mass Destruction) — that an object belonging in the preserve of grannies and hobbyists can be powerful too."
Likewise it's hard to categorise OOMD. It's not a fashion label though there are what Kuah terms "wearables" – accessories such as necklaces and brooches made with found seashells or stones. (All found materials are properly cleaned before construction begins, points out Kuah, a freelance copywriter with a background in fashion communications.)
Then there are also artful "objects" such as rocks collected from the Sicilian city of Trapani that are reportedly remnants from the Paleozoic Era and spray-painted silver. Regardless of their provenance, they take on a new unearthly aura in Kuah's hands and can be used as paperweights or even ikebana vases with no two pieces the same.
You see, all of Kuah's works are governed by the natural materials that she finds, inverting the classic design mantra that form follows function. It would explain why her brand – and designs – are seasonless and not one bit influenced by trends.
"Nature and being in nature are vital to me, for many reasons," she says. "The sensorial world it offers, the beauty of its forms, the freedom to be and the humility it can teach." Naturally, the only way to make a purchase is via Instagram – DM @objects_of_mass_ distraction; custom orders welcome. 
Playful multi-disciplinary label Objects Of Mass Distraction inverts the classic design maxim that form follows function with pieces informed by the materials founder Charlene Kuah discovers in natural terrain