The last great recession saw the resurgence of minimalism. As we teeter now on the precipice of another, the movement that has become a trendy, Instagrammable lifestyle looks set to resonate even more powerfully. Keng Yang Shuen explains why it's remained – and should continue to be – a forceful influence not just in fashion, but also all other aspects of reality.
Under the Phoebe Philo-trained Daniel Lee, Bottega Veneta became the breakout brand of 2019 and can be considered one of the strongest proponents of minimalism in fashion today. Its Pre-Fall 2020 collection, for example, features pared-back separates and one-piece garments emboldened by unexpected details and colours like "swimming pool blue" that are as everyday-friendly as they are statement. 
Say minimalism in a fashion context and one's mind invariably leans towards designers who reigned during the '90s – Calvin Klein, Jil Sander, Helmut Lang et al. Sure, it's morphed into an unavoidable beast in lifestyle and interior design (thanks Marie Kondo, Glossier and Instagram, to name a few culprits). To truly understand its ethos though, one needs to go back to its roots as an art movement that emerged in the mid '60s as a reaction against the abstract expressionism of the previous decade.
What it essentially champions: the stripping of ornamental or symbolic gestures (in fashion, that might translate to embellishments and accoutrements) to instead focus on form (read: silhouette) and medium (the base materials with which something is made of; in a fashion context that would mean the fabrics). As minimalist titan Frank Stella put it: "What you see is what you see."
Similarly often forgotten is how minimalism in fashion is also a socio-political movement. This spirit is evident in, say, Coco Chanel's liberation of women from garments such as corsets with her elevation of jersey and later on, her evergreen Little Black Dress. Or what of Giorgio Armani and Donna Karan creating functional and chic uniforms that catered to the needs of women newly joining the workforce en masse in the '80s? Proportions might need gentle tweaking now, but the sensibilities behind Chanel's LBD or Karan's famous capsule wardrobe have never lost their appeal: to provide clothes that are time- and fool-proof for almost any occasion.
It would explain why @carolynbessette, an Instagram account paying tribute to the simple, ageless style of the Calvin Klein publicist-turned-socialite who passed away tragically in 1999 – before smartphones and modern social media – has more than 37K followers. The pieces in her wardrobe (including that sleek, unembellished Narciso Rodriguez slip she wore as a wedding dress) have ongoing longevity because they endure when little else does, representing a safe haven; a bulwark against possible surprises; a tangible part of our lives we have control over.
Sounds like something we could do with a little more of these days?
Indeed, the last time minimalism provoked such fervour within fashion, it had a very large helping hand from Phoebe Philo and her much-adored reign at (old) Celine. But fashion does not exist in a vacuum. Philo's appointment at the French label paralleled the 2008 global financial recession where 2.6 million Americans lost jobs within that year alone. With such rampant uncertainty, one naturally gravitates towards design that speaks of longevity and security. That people return to it again now would be no coincidence.
The multiple crises we're currently engulfed in (medical, financial, environmental, emotional – take your pick) dwarves the 2008 recession by many orders. As we're writing this, 40 million Americans have filed unemployment claims and more will likely follow. One doesn't need to be a specialist to read the room: Gimmicky designs that age poorly will find less of an audience.
Two months ago, Highsnobiety published a report on how the majority of its audience has moved towards "silent" streetwear over the past half a year – designs that stand on quality, construction and subtler details as opposed to the "empty hype" of obvious signallers such as in-your-face logos and graphics. Call it an investment if you will: Designers who go the minimal route typically have to rely on quality fabrics as well as possess sound technical skills when constructing a piece. After all, there is little else to distract from a pair of poorly cut trousers.
Beyond apparel, the fairly recent phenomenon of fashion brands seemingly gunning for minimalist sans serif typography en masse – see Burberry, Balenciaga and Saint Laurent – has earned the term "blanding". One of the reasons for doing so, posits the fashion news and analysis site The Fashion Law, is that "straightforward, easily transferable and super-scalable logos" lend themselves more smoothly to omni-channel marketing. We see the same logic playing out in what art critic Kyle Chayka terms "AirSpace" – the same-ish, pleasantly minimalist aesthetic taking over cafes, bars, restaurants, start-ups and co-working spaces all over the world. And of course, need we even mention the sparker of joy, launcher of innumerable think pieces and deity of minimalism, Marie Kondo?
Pre-Covid-19, tastes had already been shifting away from the rambunctious maximalism that had been dominating fashion in recent years. The most in-demand and inescapable brand of 2019 was Bottega Veneta under Daniel Lee (who, FYI, trained at the temple of Philo). Last year, the newly minted prince of fashion took home all the key prizes at the Fashion Awards in Britain while the Italian maison swept the top spots in global fashion search platform Lyst's report, garnering breakout brand as well as the most-searched-for products of the year.
One possible explanation might simply be consumer fatigue with OTT style. We're increasingly and collectively experiencing and consuming more noise than ever. With their invitingly streamlined packaging (now don't forget that Instagram shot), minimalist designs can be a temporary palate cleanser and time-saver during that morning rush to get dressed.
At the same time, there is a sense of incalculable comfort that comes with taking shelter in brands whose message and vision remains consistent year in, year out-think The Row, Lemaire and, very much still, Jil Sander. "The brands that always focus on the product, the fabric, on wearability are one step forward compared to the others," says Alix Morabito, Galeries Lafayette fashion director, in an interview with the Business of Fashion. To put it simply: For all its implications on business honchos, the idea of a selective (and well-constructed) wardrobe that stays relevant beyond fickle trends and, more importantly, useful is never out of fashion.
And let's not forget that owning well-designed, thoughtful staples that sees one through years is more environmentally friendly than outmoded notions such as buying a statement dress for a night out. It's a point that's important especially among today's watchful audiences who – compared to during the 2008 recession – are more likely to support brands that signal a willingness to change for the betterment of the planet.
As genuine disciples (read: not Marie Kondo types) will tell you: Minimalism is never just about aesthetics. As Harriet Walker, author of Less is More: Minimalism in Fashion, wrote: "Minimalism is a field of design associated with lifestyle, be it architecture, interiors or fashion, which in its purest form should apply to all aspects of the practitioner's life."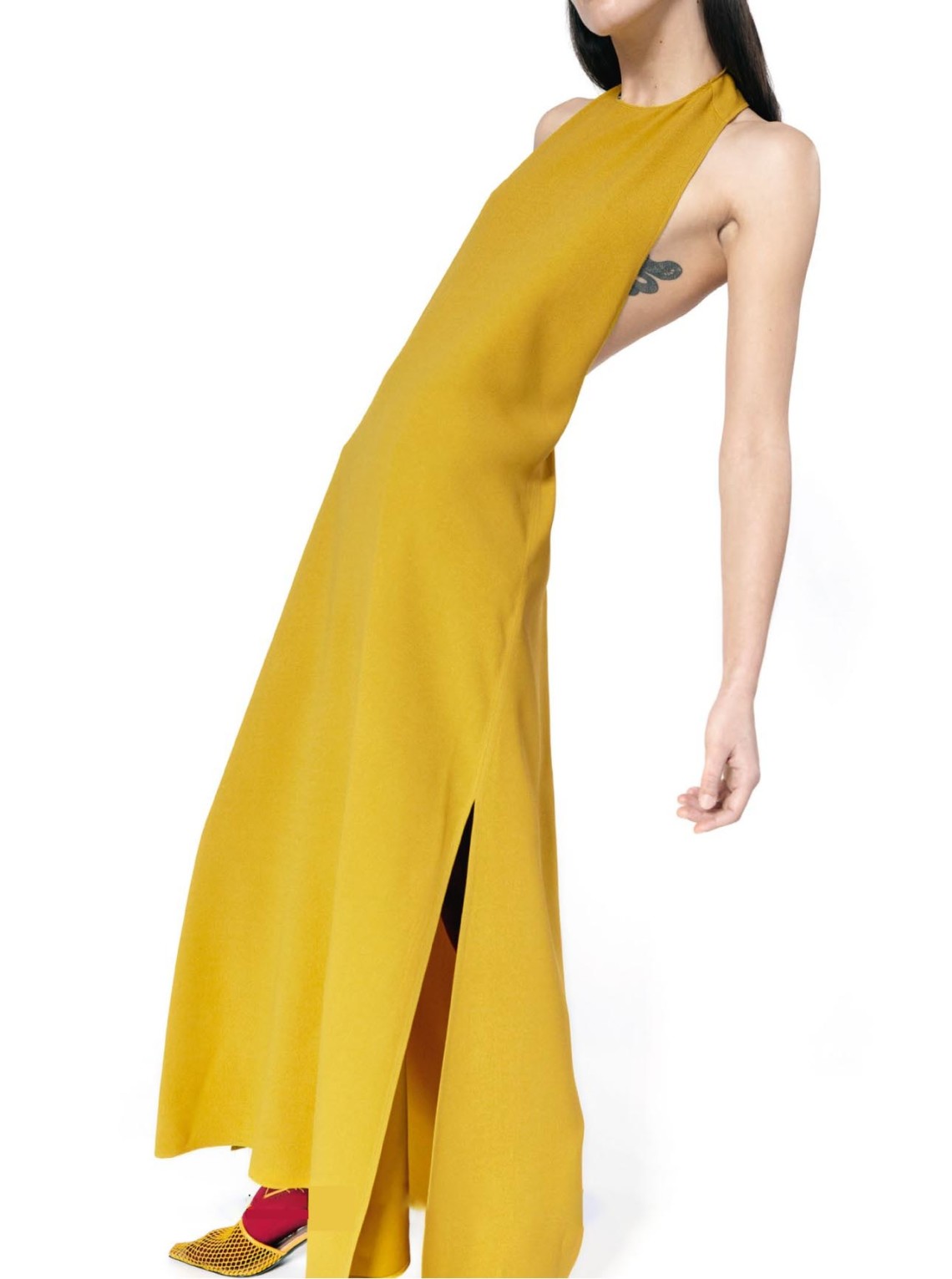 Making its Singapore debut at Club 21 Forum this year, rising Parisian label Gauchere would appeal to minimalist fashion fiends (and Philo-philes) with its mannish tailoring and languid separates, all reportedly crafted using traditional French techniques.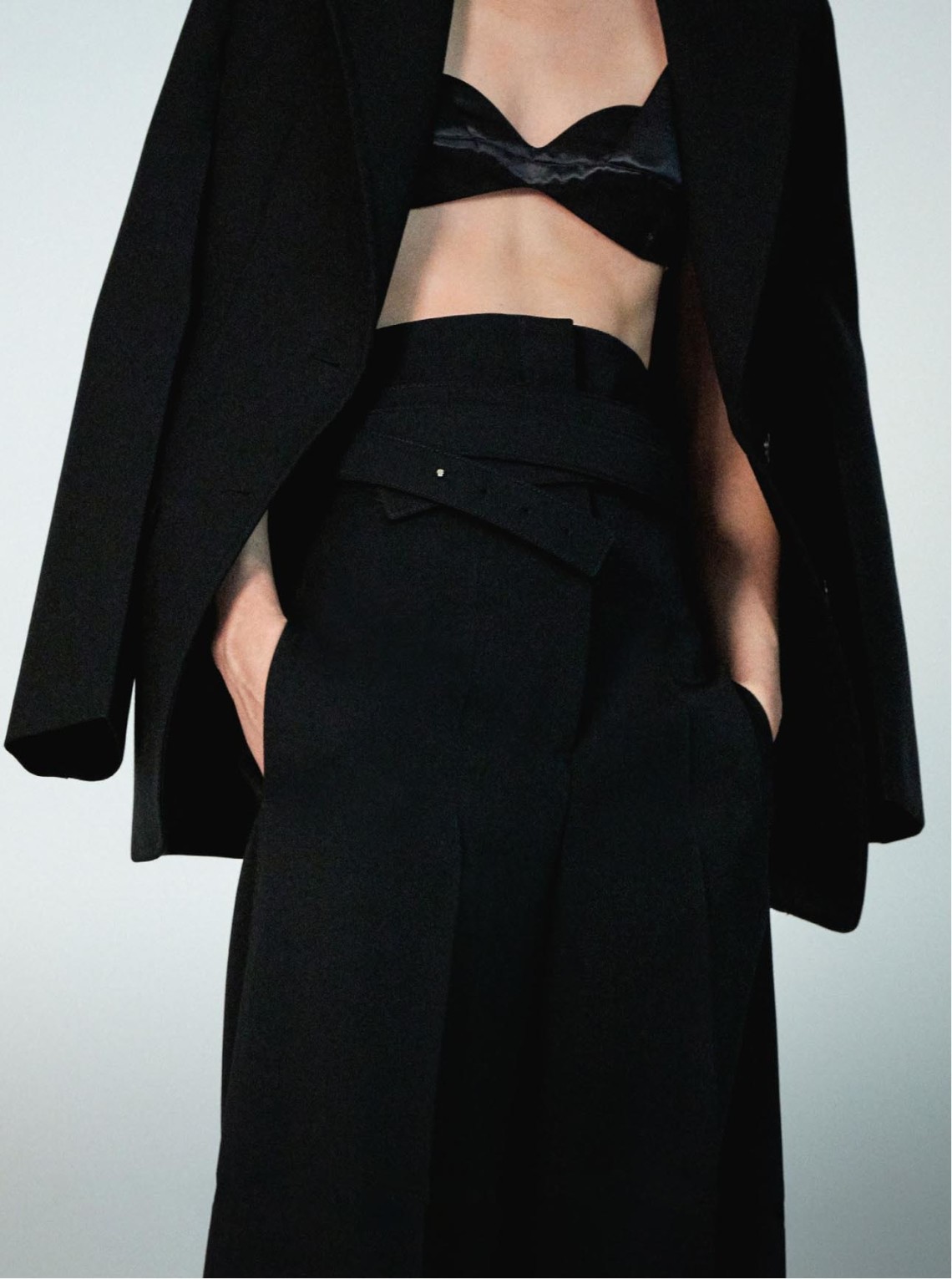 Since the husband-and-wife team of Luke and Lucie Meier took over the reins in 2017, Jil Sander has been quietly growing its fan base with its more poetic and sensual, less clinical approach to minimalism. Its Pre-Fall 2020 collection, for example, is notably feminine with its soft silhouettes and details such as sweetheart necklines and slender, barely-there belts to emphasise the waist.