Take year-end dressing and add in a fear factor edge.
Moschino Resort 2020 
Trick or chic! Take year-end dressing and go all out. Wear it all and clash even soft pastels to feel grrr-unge — spookily playful puts the fear factor edge into any look. 
TEXT VOON WEI PHOTOGRAPHY COURTESY OF MOSCHINO 
SEE YOU LAYER
Busy desk-to-party days? Lay on the layers and close 2019 with an edge. 
Christopher Kane F/W 2019 
WISH LIST
Blazer, £65 (approx. $110), Topshop
Shirt, $33, Pull & Bear
Shorts, $56, Mango
Earrings, £8 (approx. $14), ASOS
Turtleneck sweater, $33, Pull & Bear
Shoes, $201, Nike
Pants, $66, Zara
Pouch, $34, TA THA TA from Pomelo
DENIM LOVER
There's no such thing as too much — do double denim and colour up with iron-on patches and cute enamel pins! 
Alyson Stoner is a rare gem with coloured embroidered denim-on-denim 
Shirt, $33, H&M 
Headband, $10 Bershka
Skirt, $52, H&M
Backpack, USD285 (approx. $395), See by Chloé from Shopbop
Jacket, USD271.20 (approx. $376), Solid and Striped from Net-a-Porter
Shoes, $281, Adidas
Earrings, $26, Mango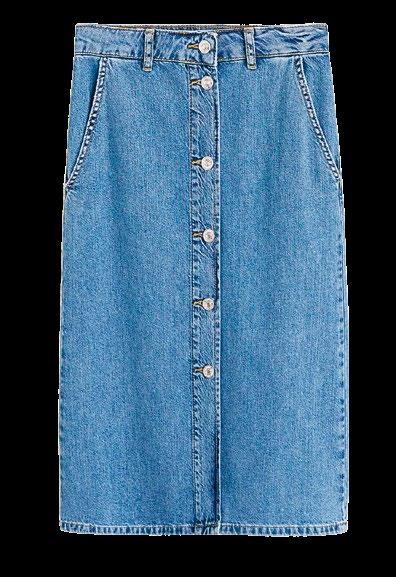 Skirt, $56, Mango
Pins, $10 each, Pantun
DO IT LIKE DUA
The superstar is setting new rules on how to rock a pantsuit with a little surprise. 
Dua Lipa looks double electric in an all-white outfit while showing off hints of skin 
Skin is in and you can show a little underneath your outerwear. A bright bralette adds pop to a white-on-white ensemble. 
Oversized blazers equal big dress energy. Flaunt your boss vibes by shrugging one on. 
Slip into a pair of high-waisted straight leg pants and it'll balance out XL shoulders. 
Small is more. Keep your accessories cute and simple with a round top handle handbag. 
The dainty straps of yesteryears are making a comeback. Let your toes peek through a finely-strapped heel sandal and step out confidently. 
TEXT LIM LEE ANN PHOTOGRAPHY TPG IMAGES/CLICK PHOTOS