Everyone enjoys the year-end parties, but who can say they like cooking for so many people at home? Take the stress out of holiday get-togethers by catching up with the ones you love over these delicious bites at Jewel.
1 & 10 Tracy's Favourite Salad, $18 (medium) or $24 (large), and Impossible Meatball Spaghetti, $19, Privé.
3, 13 & 11 American soup, from $10.90, European burger, $9.90, with chips, $2.90, and Salted Egg Yolk Fish Skin, $3.90, PINK FISH.
4, 8 & 6 Cocktail, price unavailable, Chicken and seafood squid paella, $26, and churros with chocolate sauce, $9, Tapas Club. 
2, 5, 7, 9, & 12 Mela Verde mocktail, $6, Dough balls 'PizzaExpress', $5, Calabrese Pizza, $28, Snowball Doughballs, $6, and Super Berries mocktails, $6, PizzaExpress. 
Go Asian
It's hard to beat Asian cuisine for sheer complexity and variety of flavours.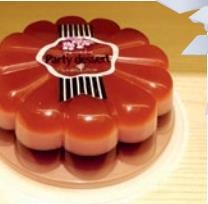 JW360°
Check out this multi-concept food destination complete with a restaurant, cafe and retail section. The latter offers a wide range of drinks and snacks, and you can stock up on desserts like the Takahata Party Dessert 4 Berry Jelly, $9.70 for 330g. 
YUN NANS
This casual dining restaurant offers authentic Yunnan cuisine such as the robust Steam Pot Chicken Soup, $23.90++, pressure-steamed in a hand-made Jianshui clay pot using a special breed of chicken, without adding any water. 
SOUP RESTAURANT
Family-style, traditional dishes, made from fresh ingredients, that are reminiscent of Singapore's Chinatown. The highlight is Samsui Ginger Chicken, $19.90, a tribute to the Samsui women who helped build Singapore.
SAMA SAMA BY TOK TOK
You think you know Indonesian food, but you've never had it quite like this. A must-eat here is the Kakap Merah Bakar Jimbaran, $39++ – grilled red snapper basted with Balinese traditional Spice Paste and Kecap Manis. 
DIAN XIAO ER
Head to this local casual restaurant to put an Asian spin on the season's feasting! Its signature Roast Duck with Angelica Herb, from $15.60, is a nourishing dish that's said to be good for blood circulation, anaemia, and other ailments. The chain uses Cherry Valley ducks, which are less fatty than the Irish variety. 
TIGER STREET LAB
Our definitive Tiger beer gets its first concept space, complete with retail store, unique beer flavours to try, and delicious local dishes like this Roasted Duck Wholemeal Flatbread, $15++.