Meet the first nine nominees in our annual awards.
Jewellery from Pandora. Dress from Diane von Furstenberg. 
Every year, The Singapore Women's Weekly scopes out 18 women who are driven by a desire to bring positive change and have achieved success in their chosen fields. These are women who are innovating and transforming the way we live, and are bent on using their resources to build up our future generation. Meet the nominees in the Sports, Health & Wellness; Finance & Commerce; and Science & Technology categories.
SPORTS, HEALTH & WELLNESS
Cheryl Tan, 32
Director, Singapore Mental Health Film Festival 
Cheryl Tan wants people to talk about their mental health. Having moved to Canada as child, Cheryl decided to return to Singapore in 2014. "I wanted to start in-depth conversations on trauma and mental health because I felt there was a strong stigma behind this social issue," explains the social entrepreneur, who recalls having suicidal thoughts when she was about six. "There is an urgent need to change the conversation from a negative one to that which allows the individuals from all walks of life to thrive and feel safe and supported." She felt films could help to bridge the communication gap that can exist for people who are suffering from mental health issues and founded Singapore's inaugural Mental Health Film Festival held last February. In all, 11 films were screened that tackled topics ranging from Alzheimer's disease to schizophrenia. "The turnout this year was actually quite promising. A lot of people are approaching us to thank us. We didn't expect so much buzz and hope to continue on," she says. 
Mixed Metals
With the newly-designed Pandora Moments range, you can now create unique and exciting looks to suit your mood. Based on the evolution of the classic Pandora bracelet, pick from two diff erent mixed metal combinations and personalise it to your liking. From $179 each.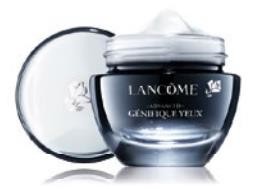 Say Eye Do
Lancôme's Advanced Génifique Eye Cream is a wake-up call for your eyes. By brightening and smoothing out lines, it is like a sleep concentrate in a single application. Ultra-concentrated with probiotic fractions, it strengthens delicate skin around the eye area to eliminate signs of fatigue. It awakens and brightens the eye area and restores its youthfulness, like a full night's worth of sleep. 
Jewellery from Pandora. LIE dress from Society A. Shoes from Pedro. 
Nurshahidah "The Sniper" Roslie, 32
Professional Boxer
"People don't want to watch women fighting" is a view that Shahidah has encountered many times in her career as Singapore's first professional female boxer. But to the athlete, the sport is so much more than a glorified catfight. "Many people think there is nothing feminine about two women throwing punches at each other," says Shahidah who took up boxing as an overweight teenager. "They don't understand the level of discipline and sportsmanship that come with contact sports. Most female boxers I know are great athletes who, in addition to mastering the techniques involved in boxing, are also respectful of their opponents in the ring." It's women like Shahidah, who affirms the idea that power, strength and agility can be part of the feminine identity that is pushing boxing into the future. "I hope I'll be remembered as a Singaporean who achieved success through the unconventional route," says the athlete, who's bagged six championship titles including the World Boxing Council Asia featherweight title in 2017. 
Jewellery from Pandora. Shirt from COS. Skirt from Topshop. 
Gillian Tee, 37
Founder, Homage
When the Singapore Prime Minister gives you a shout-out at the National Day Rally, you have to make sure you live up to the hype. That was in 2017 and Gillian certainly has pushed herself in her mission to make life better for our seniors. Gillian founded Homage in 2016, an app that matches available caregivers like students and trained nurses with seniors. "As Singapore ages, we're realising how much of a need there is for personalised one-on-one care," explains the start-up founder. "A lot of what we do is actually non-medical, and it's even clearer that we need to help people be mobile, be functional and have the choice to live with dignity as they age." To date, the company has raised more than $4 million and is eyeing an overseas expansion. "The focus is on Singapore but we're looking at one other market in the Asia Pacific," she says. "We see across Asia that caregiving is something that's very much needed." 
FINANCE & COMMERCE
Jewellery from Pandora. Jacket from Massimo Dutti. Top and skirt, both from Topshop.
Val Ji-Hsuan Yap, 31
Founder, PolicyPal
Val started with the idea of simplifying the process of buying insurance in 2016 by creating an app that allowed users to track and organise their products on one dashboard. "The idea behind PolicyPal came about when my mum was diagnosed with cancer and the insurance company rejected our application for a new claim as the old one had lapsed," she explains, before adding that she lost her father that same year to a heart attack. At the time, she was working in banking, but "it prompted me to start building a digital platform where users could consolidate their insurance policies in a simple and accessible way". Fast forward three years, and PolicyPal has grown into so much more. Today she has 16 carriers on the PolicyPal network and Val launched PalNetwork last year, a blockchain-based scheme to work with insurance companies to develop things like fl ight-delay and personal-accident products. To date, PalNetwork has raised $20 million in funding. 
Youth In A Bottle
Lancôme's Advanced Génifique Youth Activating Serum is a must-have first step to every beauty routine. This award-winning powerful youth activating serum reveals youthful radiance and smoother skin in just seven days. The secret? Millions of probiotics in every drop, fully compatible with your skin. Its fresh, oil-free and lightweight texture quickly absorbs into skin without leaving residue. Skin will feel refreshed, revitalised, and look visibly healthier. With an exclusive self-loading dropper, Génifique delivers the ideal dosage to bring back the light into your skin. 
Easy As A-B-C
Say what you feel by spelling it out with Pandora's Reflexions Alphabet clip charms. All you need to do is pick the letters that you like, string them together in your favourite way, and let your jewellery do all the talking. Expressing yourself has never been this easy. At $59 each. 
Jewellery from Pandora. Dress from Warehouse. 
Lim Hui Nan, 36
Co-Founder, Empire Eats Group
"Learn to be like Teflon," declares Hui Nan when asked about how to succeed in business. Just like the coating on non-stick cooking utensils that repels nasty stains, the lawyer-turned-restaurateur lets criticisms and insults slide right off her. "In a male-dominated industry like mine, the more people you manage, the higher likelihood you'll get criticised or be described as 'bossy', whereas male leaders who display the same behaviour will likely be perceived favourably. Be like Teflon and let baseless criticisms slide off your back." This advice has served the mother-of-two well in her five-year stint as the co-founder of a collective of modern Japanese and American establishments under the Empire Eats Group. Since she joined the company in 2014, Hui Nan has helped to expand the company's stable of venues from four to 12 outlets, which include Standing Sushi Bar, Tanuki Raw and The World is Flat, a cocktail bar that's in Changi Airport as well as The Bee in Kuala Lumpur. 
Jewellery from Pandora. Iris & Ink top and pants, both from THE OUTNET. 
Shann Sok Aixuan, 38
CEO, Kingsland Development
The first thing Shann wants you to know about her is that she wasn't born with a silver spoon in her mouth. "People always say I've got to where I am because of my family but that's not true," she laments. "While I do run my family's real estate businesses, I had to work very hard and prove myself countless times before being able to do so." The turning point for her and what she considers to be her proudest moment was when she persuaded her father, Sok Hang Chaw, to develop an industrial park. "The project was a success, bringing in some $200 million in profi ts, and I managed to gain my father's trust with my business acumen," says Shann, who has three children. "I didn't listen to nor believe when other people said they doubted my abilities. I listened to my heart and put in my best efforts. Sometimes you simply have to trust your own instincts instead of giving in to your doubters." 
SCIENCE & TECHNOLOGY 
Jewellery from Pandora. Dress from Sandro. 
Dr Andie Ang, 34
Research Scientist, Wildlife Reserves Singapore Conservation Fund; & President, Jane Goodall Institute (Singapore)
A brush with a monkey when she was a tender 10-year-old cemented a lifelong love for primates for Dr Ang. "I received a male vervet monkey as a gift when I was younger and kept him as a pet for five years," says Dr Ang who soon understood that keeping him away from the wild was not the way for animals to live. "With the help of Animal Concerns Research and Education Society (Acres), we repatriated him back to Africa where he belonged." That experience changed the course of her career. Initially intending to be an engineer, she decided to take on life sciences so that she could continue work with primates. Now a leading primate researcher in Singapore, Dr Ang chairs the Raffles' Banded Langur Working Group, funded by the Wildlife Reserves Singapore Conservation Fund, which is tasked to study and conserve the species of monkeys found only in Malaysia and Singapore. As the President of the Jane Goodall Institute here, she does educational outreach to raise awareness about our local wildlife. 
How Charming!
Friends are like extended family members, and they deserve props for being there for us through the good times and the bad. These Pandora charms, each engraved with the phrase "Friends are the family you choose", make perfect gifts to celebrate your companions. At $69 each. 
The Eyes Have It
Lancôme's Advanced Génifique Light Pearl Eye and Lash Concentrate does it all. Formulated with probiotic fractions, the refreshing formula immediately makes skin around the eye contour appear firmer, more rested. Engineered with a flexible massage applicator, it helps you massage the eye area with just the right amount of pressure and reach the entire area around the eye. Enhanced with a trio-lash complex, it is proven to fortify and densify lashes. Together, younger-looking eyes are revealed, looking more refreshed with eyebags reduced and stronger, silkier lashes. 
Jewellery from Pandora. Top from Marks & Spencer. Sean & Sheila skirt from Society A. 
Dr Claudine Pang, 38
Medical Director, Asia Retina Eye Surgery Centre
Our eyes are really important but the reality is that many of us don't think about our vision unless there's a problem, and Dr Pang wants to change that. "People think their eyes are healthy as long as they can see. That is not true because a lot of eye diseases are silent and have little to no symptoms," says the retinal specialist. "In my work, I perform sight-saving retinal-repairing surgery to restore sight back to people who suff er macular degeneration, retinal detachments and more. I also treat more common eye problems like cataract, myopia and glaucoma." Part of her vision to improve eye health in Singapore involves the creation of an app where the public can access eye exams for free. "Ophthalmology is one of the few fi elds in medicine where you can see dramatic improvements very quickly. Seeing my patients recover so rapidly is most rewarding and what motivates me daily," explains the mum-of-two who harnesses her expertise on mission trips abroad to help children in need. 
Jewellery from Pandora. Top from Marks & Spencer. Skirt from Tory Burch. 
Dr Pan Yaozhang, 37
Head of Data Science, Shopee
E-commerce platforms are taking a bigger slice of the global retail market and data science is offering them a way to reach specialised audiences, create return customers, and cultivate brand loyalty. That's where Dr Pan's expertise comes in handy. "In my role, I am responsible for overseeing how Shopee uses artificial intelligence and technology to drive our e-commerce business and better serve our customers," she explains. "I've seen first-hand how the power of technology can improve lives and address real-world problems. For businesses, data science improves key metrics and aids in building better products and platforms." As data science plays an increasingly bigger role in digital economies, Dr Pan hopes more women will consider pursuing Science, Technology, Engineering and Mathematics (STEM) careers. "Women are crucial to the future growth of this industry," says the mother-of-two. "Though it can be intimidating to enter a male-dominated field, it is important to make our voices heard both in the industry as a whole and also in the boardroom." 
TEXT: NATALYA MOLOK / PHOTOS: VEE CHIN & TAN WEI TE / FASHION DIRECTION: AARON KOK / ART DIRECTION: IVY CHOONG & XU MEI YAN / STYLING ASSISTANT: JULIET SUEN & AN LYN CHEE / HAIR: JASON WONG/SALON NU / GREGO & ASH LOI/SONDER SALON / MAKEUP: KEITH BRYANT LEE / HONGLING LIM / RINA SIM / WEE MING & JYUE HUEY (FOR SHANN SOK) / LOCATION: 89NR / THE WORKING CAPITOL / BOTANICO AT THE GARAGE / THE SUMMERHOUSE