As one of the nation's brightest stars, actress and icon Fann Wong isn't afraid to fly Singapore's flag up high. The patriot tells us why August 9 is near and dear to her heart.
Earrings, necklace; and ring, all from State Property. Ring (on index finger) from Marilyn Tan Jewellery. Protesta cuff from Design Orchard. Top from Frederick Lee. 
"I'm proud to be Singaporean… home is always the best place to be."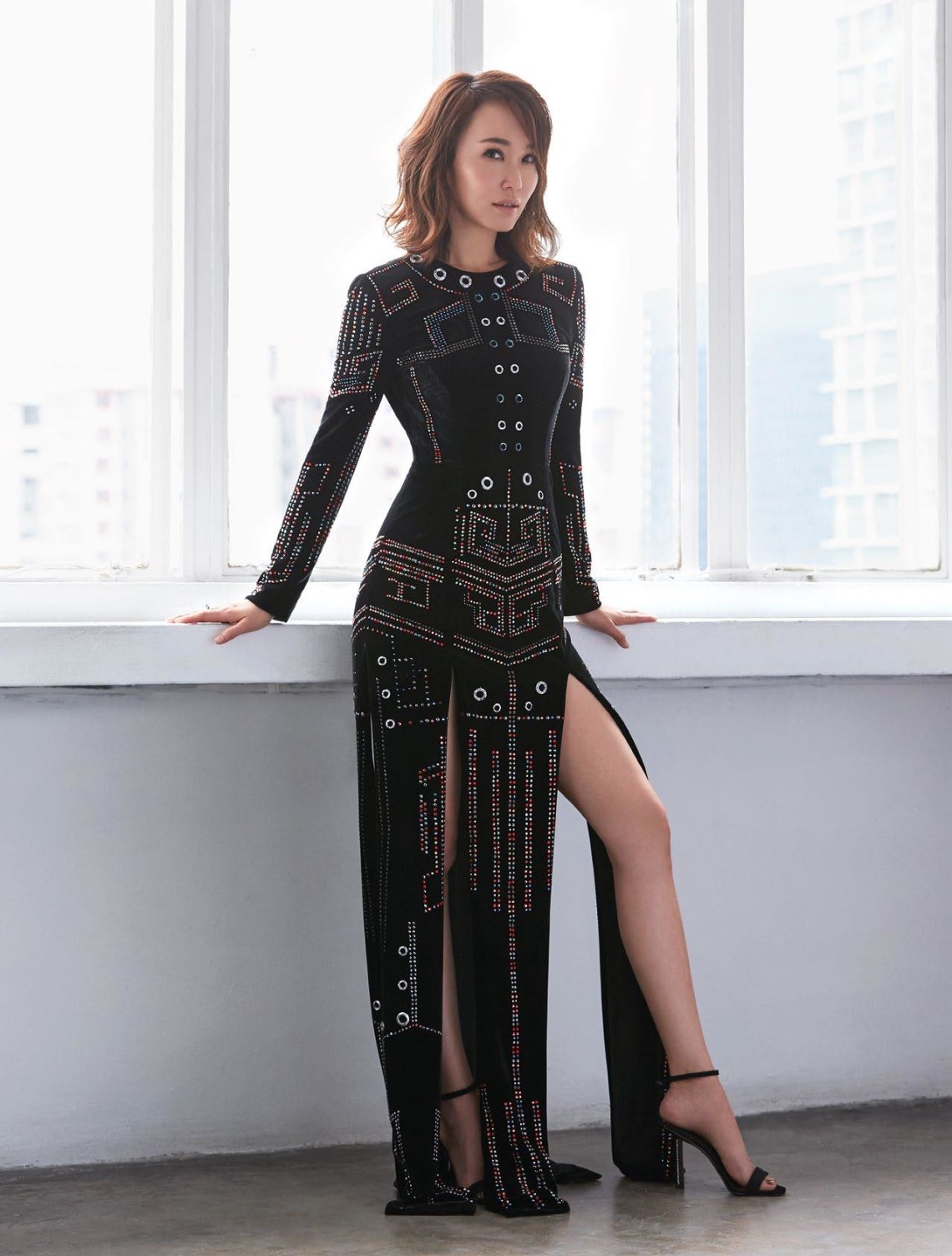 Ring from State Property. Dress from Joanna Lim. Shoes from Charles & Keith. 
Fann Wong is a true-blue Singapore girl. As she tucks into a breakfast of nasi lemak and teh O, she tells me she's just got back from a family trip a few days earlier and despite all the fun she had with her hubby, Christopher Lee, and their four-year-old son, Zed, she's so glad to be home.
"Because of my work, I always travel outside of the country and I realise how lucky I am to be Singaporean. I feel that people always treat me a little bit nicer when they find out I'm Singaporean," she explains.
"For Singapore to have such an effect on other people from other countries makes me feel proud. I never thought that things would be as good as this. I think our government has given us something as close as possible to an ideal home."
For all the success and fame Fann has attained abroad, it's heartening to hear that the Little Red Dot still captures her imagination. Arguably one of our brightest stars, she had a much less showy upbringing as the second daughter of four children born to Hakka parents who were both tailors. 
Local Star, International Reach
After joining a beauty contest when she was 16, the budding actress got her big break starring in several local dramas including Chronicle of Life that won her Best Newcomer and Best Actress at the Star Awards 1995.
Regional success soon followed before Hollywood came calling. Fann was the first Singaporean actress to star in an American blockbuster, appearing in 2003's Shanghai Knights fighting opposite Jackie Chan and sharing an onscreen smooch with Owen Wilson.
"The pace is much more impromptu in Asia. You go on set, they tell you what to do, and you just do it. Shanghai Knights was very well-rehearsed. I had intense training for the fighting scenes for two weeks prior to shooting the movie," recalls Fann.
The movie catapulted her star to brave new heights, the likes of which had never happened to a local actor. International critics fell hard for her with some calling her an enchanting new film presence and even praising her stunt work as more memorable than her co-star Jackie's. Fann, ever the humble thespian, took it all in her stride.
"To me, of course I was very honoured to receive all that praise at the time. I find it super touching that there are people from other countries who like and enjoy my acting and this is something I will always cherish," she explains. 
Home Is Where The Heart Is
One wonders then why Fann didn't ride the wave that Shanghai Knights afforded her at the time. She could have easily followed in the footsteps of her contemporaries, Zhang Ziyi and Lucy Liu, and cemented her status as a Hollywood actress. But for the 48-year-old, the pull of home was just too much. 
"I'm proud to be Singaporean. Home is always the best place to be so it was a natural decision to focus my career regionally rather than in the West. Our local shows, too, had more room to grow and to be part of that growth was priceless," shares Fann, who will be on screen next month in the new Taiwan-Singapore co-production, All Is Well.
Did her blossoming romance with fellow actor Christopher Lee have some part to play? Fann brushes off the idea but the couple did come clean about their relationship in 2005, after three years of rumours of their romance. Following an eight-year courtship, they finally walked down the aisle on May 16, 2009.
"I think marriage is a beautiful thing," Fann says of their union. "It's about two different people making a home and a future together. Whether it is through happiness or sadness, there is always someone who can experience these feelings together with you, and you know there is always someone looking out for you and supporting you through everything. I feel very happy in my marriage, so to me I would say marriage feels like paradise.
"Marriage is something that requires effort, patience and understanding. The most important thing is to trust each other and never stop communicating. As you grow, your partner grows too so the two of you should put in the effort to communicate and understand each other so that you can grow together." 
Bringing Up Baby
But there's another strong contender for her heart: Her son, Zed. Fann and Chris welcomed their little angel on August 9, 2014, five years into their marriage on National Day. That's part of the reason why the actress says it's her favourite day of the year.
"I was full of joy when I gave birth! Zed turns five this year and I'm still enjoying every moment being his mum. To me, we can only experience the growth of our child once in a lifetime, so it is something we cannot miss. I think that having a mother's company during their toddler years is very precious. So being able to grow up with him is something I find very blissful," Fann gushes.
The doting mum can't bear to leave Zed's side for long, saying that two weeks is the maximum length of time she allows herself to be away from him if she travels for work. The doting Fann cherishes her son's presence so much, she even brings him along on date nights!
"Naturally I try to spend as much time as possible with him. For children I believe in quantity also, not just quality. So whenever possible, even if it is something simple like sending him to school or fetching him, I'll do it. Once you build the bonds of closeness from young, they will remain there for life."
While she has plenty of hopes and dreams for Zed's future, this August she's adding one more wish to her list and this time it's for Singapore's birthday: "My wish for the country is that we continue having new goals, and that we continue fighting for our dreams to make them a reality." 
"My wish for the country is that we continue having new goals, and that we continue fighting for our dreams to make them a reality."
Ear cuff from Charles & Keith. Dress from Michael Cinco at Privato. Rings, all from Marilyn Tan Jewellery. 
---
BEST IN SHOW
While Fann says asking an actor to choose their favourite role is difficult because they try to put their 100 per cent into every character, she ultimately obliged us with five of her best: 
Return Of The Condor Heroes, 1998 
Playing the female lead in this hit wuxia drama, Fann starred opposite Christopher Lee for the second time in two years after appearing together on Brave New World in 1996. At the time, she was in a long-term relationship with a businessman. 
Looking For Stars, 2000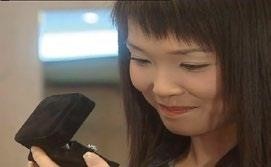 Fann rejoins Chris on-screen for this drama that featured the pair as star-crossed lovers who have to cope with the aftermath of their one-night stand in Tokyo. While sparks flew on screen, the two were still not an item; but Fann had broken up with her boyfriend of 11 years in 1999.
Shanghai Knights, 2003 
Fann became the first Singaporean actress to play a major role in a Hollywood production as Chon Lin in this comedy starring Jackie Chan and Owen Wilson. 
All Is Well, 2019 
The veteran actress has a supporting role in this Taiwan-Singapore co-production, which will see her reunite with fellow actress Zoe Tay on-screen when the drama airs in September. 
Whatever her next role is… 
"There are many roles I have played that left a deep impression on viewers," Fann says. "But my favourite one is always my next role, and the one after that and the one after that. Acting contains so many possibilities, why limit yourself?" 
FASHION DIRECTION: JANICE PIDDUCK / PHOTOS: WEE KHIM, ASSISTED BY ALWIN OH/STRAITS TIMES/TPG NEWS/ INSTAGRAM: @FANNAIAIWONG / STYLING: LAUREN ALEXA / HAIR: DAVID GAN/PASSION HAIR SALON / MAKEUP: ELAIN LIM / LOCATION: LDF SINGAPORE