Here's a guide to new, must-try items and services, so you can browse through them here before you shop
Here's a guide to new, must-try items and services, so you can browse through them here before you shop
Eye Love It
Singapore's favourite grooming salon has wowed us yet again with their impressive makeup range! Their HD mascara gives you fantastic, curled lashes without a single clump while the heavy-duty bi-liner bedazzles your lash line with vivid colours. Lastly, the precision eyeliner provides long-lasting, smudge-proof colour. From $12.90, available at all Browhaus outlets.
Bright Lips
Skip your eye makeup in the morning with a single swipe of the Clio Virgin Kiss Tension Lip. Its bright colours inject a pump of vivaciousness into your makeup with its glorious pigment payoff. At $22.90, from all Watson stores.
Skin Saviour
Counter the sun with a spritz of Avene's Very High Protection Spray. Its SPF 50+ protection ensures all rounded protection for your skin. At $69.90, from Guardian, Watsons and leading department stores.
Walking On Clouds
These MBT Hanuni 6 W will aid you in every step, with a patented curve base to improve your balance and ensure the safety of your lower back. At $299, launching soon at MBT Paragon and Suntec City.
Happy Skin
Rejoice as the highly raved "moisture bomb" line from belif has a newly launched cushion foundation! It contains comfrey leaf that hydrates and effectively locks in moisture 24/7. At $55, from all belif stores.
Good Riddance, Scars!
Just can't seem to get rid of your scars? Hiruscar's Gel has just the solution. It lightens your flaws as well as softens hard scabs. At $29.90, from Guardian and Unity stores.
Bigger Is Better
Containing botanical seed oil, Eruca's Scalp and Volume series gives you bigger and better hair with moisturising and volumising benefits. From $18.90, available at Guardian Health & Beauty Outlets.
Soft As Petals
Relive the opulence of the Victorian era with MOR'S Lychee Flower hand cream that nourishes with antioxidants and acai extract. At $45, exclusively at Level 3 The Gift Box Section, Takashimaya Shopping Centre.
Cool Comfort
Emulate a celebrity's off-duty look with this adorable pair of stardust sliders. Be on top of the style game with comfort in Birkenstock's signature contoured rubber and cork foot-bed. At $109, from selected Birkenstock stores.

Don't Be Vein
Banish the unsightly spider veins on your legs with Hirudoid's forte cream. 98.3 per cent of users are pleased that the swelling in their veins decreased drastically with constant use of this amazing cream. At $28.90, from leading pharmacies.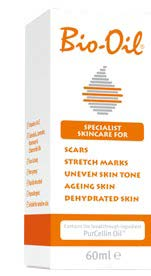 Scar-free Zone
Care for your skin with Bio-Oil that is designed to banish scars and stretch marks with vitamins A and E. Plus, enjoy the bonus of glowing and hydrated skin. From $15.50, available at leading pharmacies and personal care stores.
Body Goals
Sign up for the PowerMoves Pilates session this March which trains your core muscles while gaining the flexibility benefits of yoga. To register, call 6455 2221 or visit www.powermoves.com.sg!
So Cheesy
With Perfect Italiano's Pizza Plus, making pizzas is no longer a chore. It contains mozzarella, cheddar and Parmesan cheese which form a delicious blend of flavours. Available at leading supermarkets.
Skin's Drink
The Kohaku Hada Facial Toner contains amber that restores and strengthens the skin's barrier. Its blend of ingredients promotes healing and reduces inflammation. At $16.90 (220 ml), from all Sasa outlets.
Butter Me
Up Start your mornings right with SCS Spreadable Butter that includes wholesome canola and olive oil. Fall in love with its velvety texture as it delivers the freshest taste. At $6.95, from leading supermarkets.
Beauty From Within
Ocean Health Evening Primrose Oil encapsulates cold pressed seed oil that is essential for strengthening hair and nails, as well as a healthy cardiovascular system. From $22, available at major chain stores.
Your Dinner Settled
Too busy to cook? Simply pop Sunshine's family-sized pizza in the oven and enjoy a crispy crust, generously topped with cheese and toppings, in just 10 minutes! At $7.50, from leading supermarkets.