See how Metro and its Beauty Gallery have evolved through the years.
See how Metro and its Beauty Gallery have evolved through the years.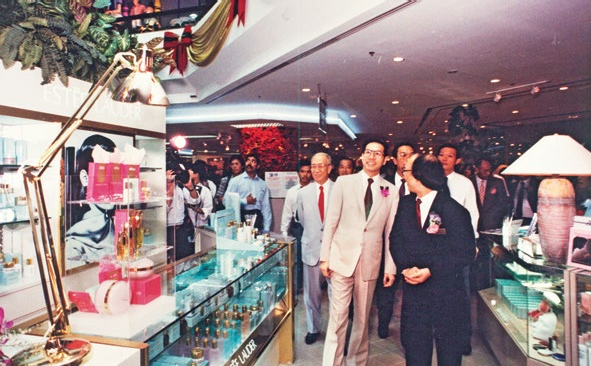 ALWAYS NEW AND NOW
Metro is no stranger to creating new shopping experiences for beauty junkies. While the brand started out as a High Street fashion retail store, it didn't take long for founder Ong Tjoe Kim to see the connection between dressing fashionably and putting your best face forward. He thus began selling cosmetics at counters behind the long tables of fabric displayed out front. In no time, business was so good that he had to take over the unit next door in order to expand the shop.
In 1965, when Metro expanded to Liat Towers in Orchard Road with London-style sister department store Metrotex, one of the key attractions was a Beauty Bar staffed by trained beauticians – instead of regular retail assistants – to give shoppers beauty advice.
The Metro beauty shopping experience was further revolutionised in 1978 when Metro Grand was unveiled at the new Lucky Plaza, with products arranged in brand concept corners – an idea that was new to Asia at the time.
COSMETICS & FRAGRANCES FESTIVAL
In the late 1980s, workshops and consultations hosted separately by various brands were attracting interest among customers. Metro took the initiative to bring together a medley of brands, products and shoppers conveniently under one roof, and the Cosmetics & Fragrances Festival – the first of its kind among department stores – was born.
It was also the first department store to collaborate with prominent fashion magazines such as Female on exclusive events via the festival. These initiatives proved so popular that Metro continues to run a yearly Cosmetics & Fragrances Festival today.
To mark 60 years of beauty, find out more about evergreen classics by favourite brands that have grown with the festival in these pages.