Paragon's reinvention of its third floor into a 15,000 sq ft open concept makes it a first-of-its-kind store, offering exclusive brands and some of the most novel fashion, lifestyle and dining experiences.
Dice Kayek silk-panelled top and draped skirt. 
The Best for Party Numbers 
POIS Since 1974, this Asian multi-label store has been the go-to for every kind of evening wear for socialites, royalty and professionals. It continues to be just that by stocking at least 60 designer brands, from Dice Kayek (for couture-like structure) to Monique Lhuillier (for long Princess Bride-style dresses). It adds 10 new brands every year. At #03-06/07.
The Norwegian Expert for Stylish Leisurewear
SWIMS Founded in 2006 in Oslo to sell traditional galoshes, it has evolved into one of the most Insta-famous brands for Scandi chic weekend and holiday style. The Breeze Tennis Knit sneaker shown above embodies that. It's also lightweight, breathable and machine-washable, with extra insole cushioning. At #03-47.
The SG Label for Scandi-Japanese 
SABRINAGOH is an eponymous label founded in 2009 for intellectual dressers and dressing. Think minimalism meets Japanese sensibility, using symmetry and asymmetry to refresh classics. At #03-46.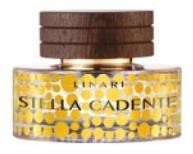 The Art of Home Scenting
FLAMING QUEEN specialises in home diffusers and scented candles from international premium brands. Our faves: the ones with unique takes like Italy's Dr. Vranjes, Germany's Linari and Belgium's Baobab Collection. At #03-K3/K7.
The All-day Cafe & Bar for All-day Wellness 
HALCYON & CRANE Restaurateur Megan Lim's cafe bar has become the spot where healthful modern European cuisine meets Sichuan dining. Whether you prefer to take away a healthy salad lunch, chill over a different kind of sunset cocktail or dig into something more substantial (like the Beef & Tomato Braised Rice above), this cafe and bar has you covered. At #03-09/09A.
Moonstone and sapphire earrings. 
Rhodolite garnet and tanzanite ring. 
The One-off Jewellery Designs
SULIN SERIO offers a stunning curation of wearable art exclusively at Paragon. It's also well known for redesigning heirloom jewels, jade and pearls into bespoke modern creations. Customisation services are by appointment only. Call 6235-5705. At #03-52.
The Go-to Designer Florist
THE FLORAL ATELIER Its name is synonymous with bespoke arrangements that celebrate beauty and luxury. These include first-of-their-kind Signature Bloom Boxes – immaculately-arranged flowers in fashionable hat boxes. Loyal fashion clients include the likes of Louis Vuitton and Valentino. At #03-K1.
The Brand for Modern Romance 
ANNE FONTAINE Yes, the French brand has been known for its white shirts since 1993. But what you may not know is that its repertoire has expanded to include some of the most breathtaking for-special-occasion blouses. #03-55/56.
The Perfumes Inspired by Japanese Culture 
ESCENTIALS is no stranger to unique fragrances. Exclusive to its Paragon flagship: Floraïku, the latest range inspired by Japanese haiku and created by Memo Paris founders John and Clara Molloy. At #03-02/05.
BDK Parfums Pas Ce Soir EDP
State of Mind
The Name for Niche Fragrances 
AMARIS doesn't just offer personalised scent pairing; it also stocks 11 cult European brands such as Juliette Has a Gun, State of Mind and Maison Micallef. At #03-11.
The Only Store for Women's Travel Bags 
SAMSONITE FOR HER is the brand's first concept store that is specifically for the jet-setting woman. It carries a series of key travel essentials and bags from Samsonite, Samsonite RED and Lipault Paris. Our pick (above): Lipault Paris 55cm trolley designed with fashion illustrator Izak Zenou. At #03-51.
The Spanish Espadrille
HUE "Chic can also be comfy" is the POV here. Latest example: Casteller's calf leather sandal-espadrilles that're as perfect for Orchard Road as they are for Bali. At #03-50.
The Cosmetics Space
MAKE UP STORE With its wide range and assortment of colours, it's a candy store for makeup. It's also the place to learn new techniques and applications for the products available here. At #03-53.
Eyeshadows galore, from Mini Microshadow and Moonshadow to Marble Microshadow and Microshadow. 
---
GET REWARDED
From July 1-31, receive a $20 Level 3 Style Voucher when you spend a minimum of $150* in a single receipt from participating stores on Level 3. While stocks last. 
Participating Level 3 Stores
AMARIS                                                     #03-11
ANNE FONTAINE                                      #03-55/56
D2-I                                                            #03-10
ESCENTIALS                                             #03-02/05
FLAMING QUEEN                                     #03-K3/K7
HALCYON & CRANE                                 #03-09/09A
HUE                                                            #03-50
MAKE UP STORE                                      #03-53
MOISELLE                                                  #03-01
POIS                                                           #03-06/07
SABRINAGOH                                           #03-46
SAMSONITE FOR HER                             #03-51
SULIN SERIO                                             #03-52
SWIMS                                                        #03-47
THE FLORAL ATELIER                              #03-K1
website: www.paragon.sg
facebook: Paragon Shopping Centre
instagram: @paragon.sg