A vinyl music savant, a guitar slashing fairy godmother to independent local musicians, a Gen Z all-girl punk band… Keng Yang Shuen profiles five female names who are really tearing up our music industry.
THE INCLUSIVE NIGHTLIFE IMPRESARIO/DJ: CHANTAL TAN
It's easy to label Horizon99, the party series started in mid-2017 by this striking 26-year-old and her husband Sant Ruengjaruwatana, as underground. Usually, the venues are only disclosed on the day itself, and veer towards the likes of, say, an industrial building in Geylang. Unlike many niche pop-up parties though, everyone is welcome. At any session, expect up to 150 people dancing to nifty mash-ups of seemingly incongruous genres including (but not limited to) industrial techno, EDM, K-pop, doom metal and reggaeton – the couple helm the decks with their pals. "It's about crafting that safe space where everyone is allowed to be who and what they are without needing to conform or compromise," says Tan, adding that the concept was born out of "boredom and the feeling of alienation" at existing nightlife haunts. An interior designer by day, she handles everything from creating the publicity posters to curating monthly mixtapes available on their eponymous Soundcloud, as well as playing an eclectic lineup of bold female artistes (Brooke Candy, Jolin available on their eponymous Soundcloud, as well as playing an eclectic lineup of bold female artistes (Brooke Candy, Jolin Tsai, 2NE1) for the night. "We believe that fun exists in the in-betweens." Get your next fix in March; location TBD. Tsai, 2NE1) for the night. "We believe that fun exists in the in-betweens." Get your next fix in March; location TBD.
Chieu's Museum of Independent Music Singapore in a shophouse on Madras Street holds more than 2,000 memorabilia paying tribute to the local music scene and its history. (Opposite) Chieu wears metal necklace with crystals, Gucci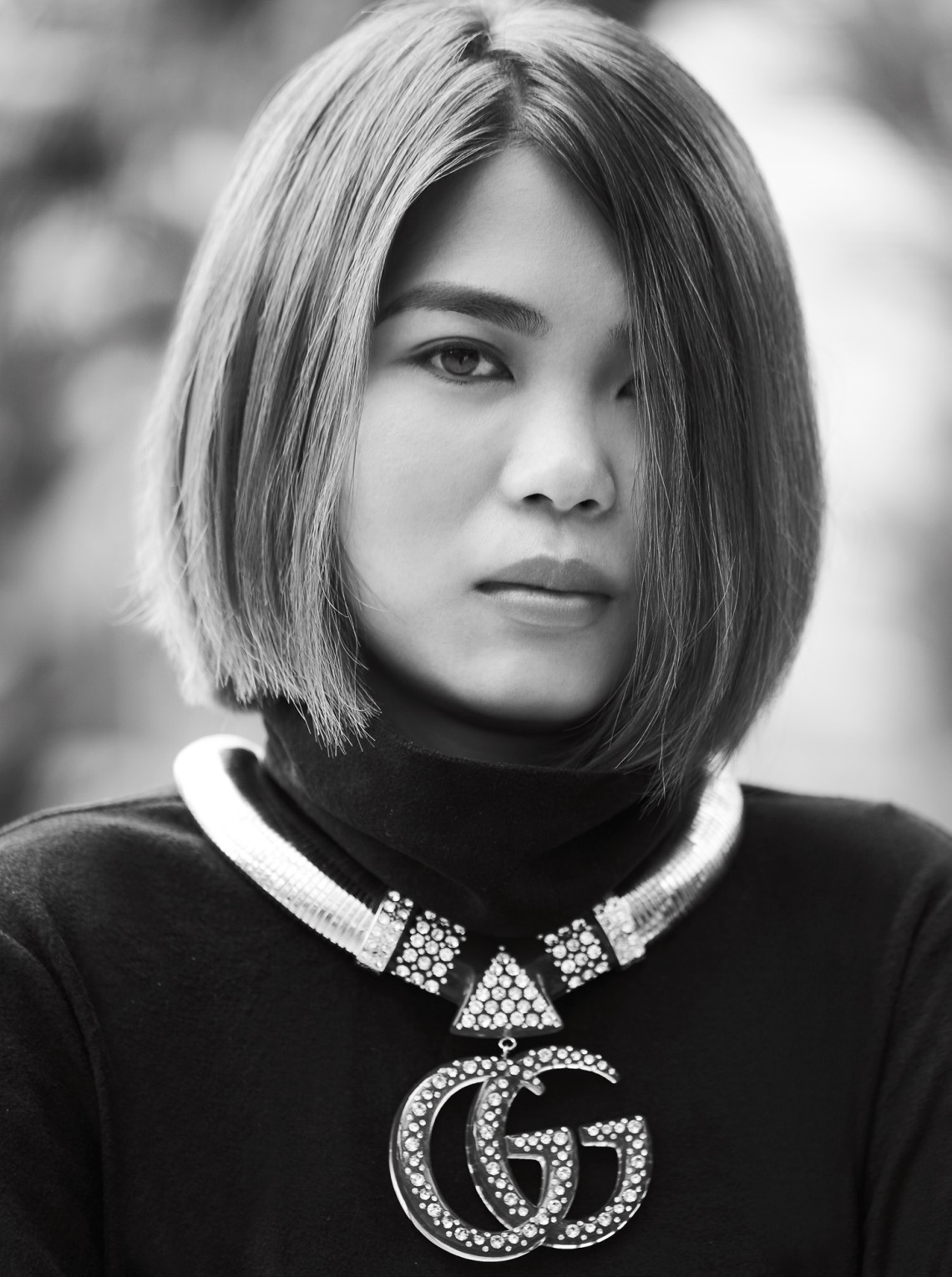 THE INDIE MUSIC PATRON: ANVEA CHIEU
Call this 31-year-old the proverbial multi-hyphenate. Besides being the guitarist of screamo band Yumi, she owns Lithe Paralogue, which – among many things – runs the four-year-old Museum of Independent Music Singapore, purportedly a first-of-its-kind concept here with more than 2,000 memorabilia including documentaries, zines and instruments. "We want people to know that (our music scene today) did not come out of nothing," she says of the 750 sq ft space. It's lodged in a two-storey shophouse (christened Lithe House) along Madras Street that also functions as a space for local bands to jam at – and for her to discover new names for her other venture: the record label Lithe Records. Its current roster of acts span hardcore punk (Obstacle Upsurge) to emo (Forests), all united by an independent approach to making music. Chieu plays the role of fairy godmother, not only promoting them locally, but also overseeing by way of overseas tours – she believes that this exposes the fledging performers to more ideas. She says: "Not all bands know how to market themselves and it's sad, especially when the music is good… the way of reaching out to mass audiences isn't optimised." 
THE ANALOG ADVOCATE: SHARON SEET
The vinyl revival continues, and this 37-year-old has been one of the medium's most progressive proponents. She's behind two of the most prominent spaces offering a fix: the four-year-old The Analog Vault at the Esplanade, and White Label Records, which opened last September along Ann Siang Road. The latter, started with DJs Kurt Loy and Darren Tan, presents itself as an experimental record store (with a diverse range of genres), bar and community space. Cue Singapore Community Radio, a booth on-site that hosts recordings and live broadcasts by DJs from and in the region. Seet says: "One key area that I think is missing in the scene is a lack of radio stations playing more eclectic types of genres. Local stations hardly play any music from the jazz, electronic, funk and soul genres." It's hardly her first venture at supporting underdogs in music. In 2017, she launched Outin at The Analog Vault, a live performance series for "progressive, challenging and interesting music of all genres". The monthly initiative has since provided an intimate platform for everyone from well respected electronic collective Darker Than Wax to fledgling bands like Sobs and Specific Islander. Up next: the launch of a yet-to-be-named label for talented musicians seeking to get their work recorded and distributed on – what else – vinyl.
A multi-purpose institution, Seet's White Label Records serves as a record store, bar and community space for enthusiasts as well as local and regional DJs and musicians.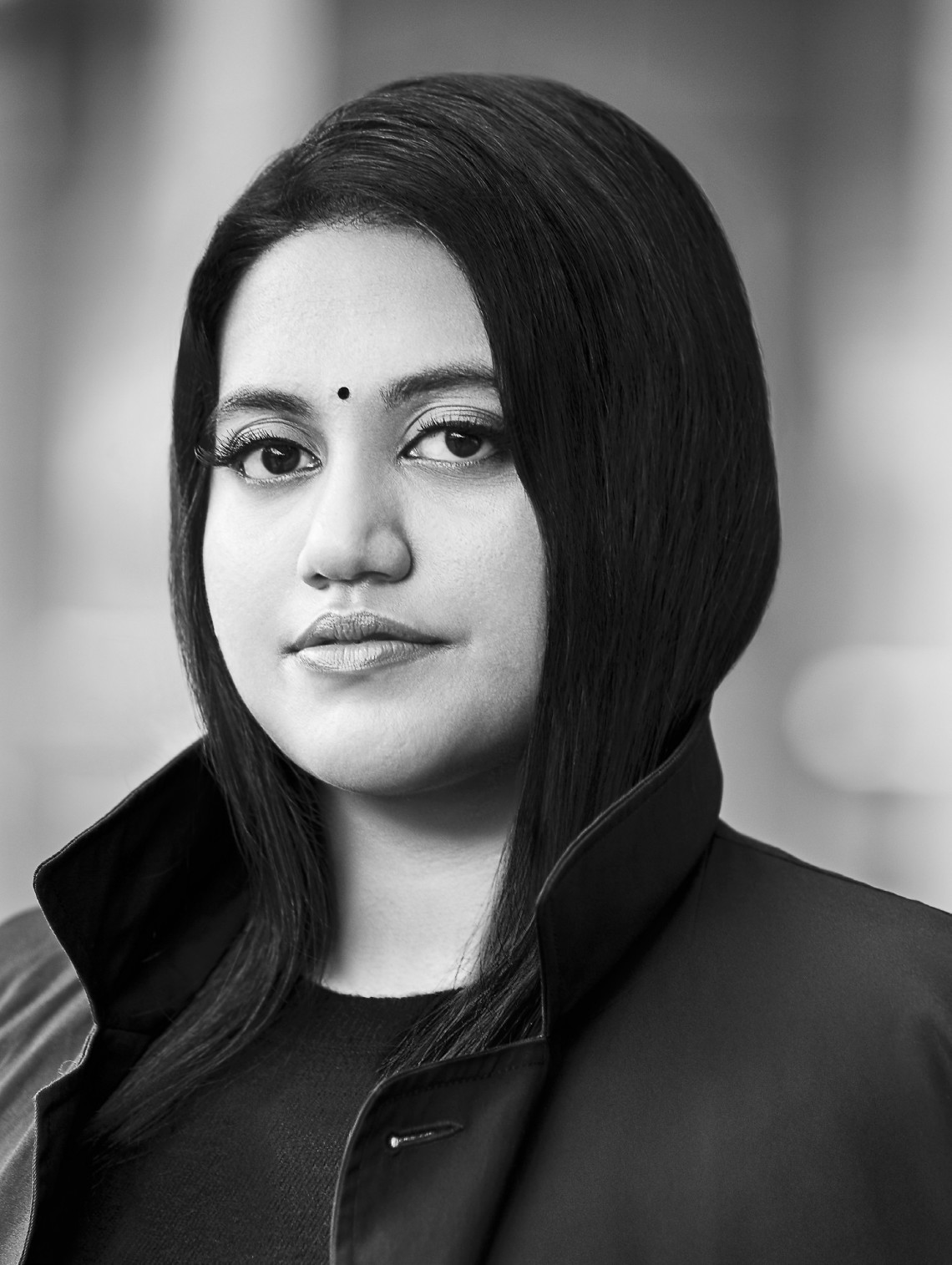 THE FEMINIST RAPPER: PREETI NAIR
Most would know this comedienne by her public persona Preetipls and her unmissable Youtube videos in which she takes a stab at popular culture and pertinent social issues such as racism. Last October, the 24-year-old added one more avenue to speak her mind: rap. "Through (it), I can be super confident, badass and feel like I can say and do anything I want," she says. Her first single Thicc, an infectious anthem for curvy girls, was something she long had in mind. "Looking the way I look – not just in terms of race, but also appearance – I wanted to say that it's perfectly okay to look like me," she explains. Despite a smattering of troll comments, the track chalked up more than 37,000 plays on Spotify in two months. Her second single Ooru is similarly personal. An abbreviation of the Tamil words Ooru Suthariya (or home country), it talks of keeping true to one's roots "no matter where you go or what you've achieved". As with all her musical efforts, it's a collaboration with her brother, the fast-rising rapper Subhas, though the more playful lines ("thicker than a Snicker") tend to be penned by her. Her third single will drop this month, and her self-funded debut EP by mid-year. "It's the same things Preetipls would say, but translated into rap," she says. What she intends to name it? "Singapore's Top Album", of course.
THE ALL-FEMALE PUNK BAND: FUSE
Though the local hardcore punk scene dates back to the '90s, it remains niche with approximately less than 30 bands in total. Of that, only three are all-female and this Gen Z, five-member group is the youngest. Founded in 2016, it's made up of vocalist Dahl (left), guitarists Maya (middle) and Syafe, bassist Fiza (right) and drummer Ikaa (all prefer to go by their first name; Syafe and Fiza were unable to make it for our shoot). More than making a feminist statement – something their counterparts here and overseas tend to be big on – though, Fuse is more about "freedom", says Dahl. "We just want to play what we want and feel like... with the sole intention of having fun." It shows in their playfully precocious lyrics ("It only takes one being to ruin everything/The lack of spirit that you bring/It's only gonna take your poison"), though their brand of music recalls the sounds of '80s punk icons Minor Threat. Already – with just three official singles – that refreshing mix has brought the group praise and on tour to Malaysia and Indonesia (this year they'll add Korea and Japan to the list). And that long-awaited EP is set to drop later this year. Says Dahl: "(We just want to) keep the scene alive." 
Preeti Nair Photo Courtesy of Jake Low
Photography Tan Wei Te & Vee Chin Styling Imran Jalal Hair Miho/1tto + LI,M, Eilene Lee/Athen's Makeup Benedict Choo, Kellie T an & Karen Ho Clothes Subject's own unless stated