Want to get into business or take a venture to newer heights? We speak to experts with the know-how to share their top tips.
"Let's get down to some real business"
While it seems like the dream to run a business, be in charge and be your own boss, it's not always the case. It seems that entrepreneurship can run in your blood, or just come to you as a calling, but in actuality it is a product of real hard work, determination and resilience because with success comes effort. We find out how these three businesses become the tale of two cities — as they run from both Malaysia and Singapore quite successfully, and with women powering them. #TeamCLEO speaks to the women from three different organisations on their journeys to the top, what it takes to get there and how they manage life.
SEE BEYOND THE OBVIOUS
Every entrepreneur knows that they're ever-curious to look beyond obvious answers. Cynthia Chua of Spa Esprit Group reveals that it was just that which sparked her ideas for her businesses. "I'm someone with a child-like spirit that is full of curiosity, and I'm always in search of new and exciting experiences," she explains. "I have always been big on creating solutions to fill the gaps in the market and every product or service created must be something that I personally enjoy and want to share with others. The same goes for Rhonda and Race Wong, the sister duo behind OhMyHome. "We've always wanted to create a company that could be both successful and positively benefit others," they say. Since they moved a lot in their childhood, they knew how important a home is to a family. "As such, we wanted to create solutions to revolutionise the entire housing transaction experience and tapped into our experiences in real estate, and established OhMyHome — a tech product that makes housing transactions simpler, faster and more affordable at their fingertips," they explain.
ALWAYS THINK: SOLUTIONS
In that curiosity, you always want to aim for solving a problem that the market never knew it had, or filling a gap that not everyone saw. Cynthia was there to completely change the perception of waxing with a brand that's now instantly recognisable — Strip: Ministry of Waxing. This was a revolution in its own right. "It didn't help that the perception of Brazilian waxing in the [Singaporean] scene was commonly associated with dodgy studios that dished out unhygienic and painful waxes. So with Strip: Ministry of Waxing, I wanted to give women options for safe and hygienic hair removal and to do it for themselves because I personally enjoy how smooth and clean my skin feels after a wax," she says. This was the solution she saw. Her newest business also solves woes of today's modern women who want to show their intimate area a little more TLC — TWO L(I)PS, a range of skincare designed for your bikini area (vulva, specifically), but also doubles up as skincare for your face. Who would have thought?
HAVE A CLEAR MISSION
As your own boss or in running a business, you might want to do it all. But guess what, that's probably going to be your downfall. "I think having a very clear mission, vision and set of values is very important, and that you should recruit people who share your vision and values rather than for their skills and their experience," explains Michelle Yong who co-founded the co-working space, Found8. And this clear vision was the thing that propelled Ohmyhome, in Rhonda and Race's point of view. "Ohmyhome has a very unique business model where our focus is always on our customers, homeowners and homeseekers. This dedication was key," Rhonda says. The same was for Cynthia. "We created fun, tongue-in-cheek campaigns to talk about a then taboo subject, pique people's interest, made it non-intimidating to get people willing to try," she says of her popular Strip: Ministry of Waxing outlets.
CHOOSE YOUR PARTNER(S) WELL
For sisters Rhonda and Race, their choice to be partners is quite an unusual one in the world of business. But they made it work because of their special bond. "We know our strengths and weaknesses so well, which allows us to be very practical in assigning tasks. We are very open-minded in the running of our company and heated constructive discussions are welcomed. We share common beliefs and value systems and know what's most important to us," they tell us. For Michelle and and her co-founder Grace, they both separately co-founded co-working spaces but they saw they both had different strengths. "We realised coming together would help plug each other's gaps and create a much stronger entity," says Michelle.
RISKS COME WITH REWARDS
As an entrepreneur, business always comes with pitfalls. And that means taking the risk as a challenge and facing it head- on. Michelle tells us: "Business as an entrepreneur is very much uncharted territory — there is no best practice or playbook that you can always refer back to, and you're kind of making it up as you go along which makes it exciting and thrilling, but difficult and unpredictable all at the same time." For Rhonda and Race, their advice is to never be disheartened. "Sometimes we get it right, sometimes we don't, it's not the end of the world. Entrepreneurs who run startups all know that every day is about problem solving... A strong leader is one who is able to guide their team through the rough storms to calm water," says Rhonda. If you need one mantra? "Our energy is spent solving problems and giving up is simply not a solution."
LEARNING CURVES, ALWAYS
When Ohmyhome went to Malaysia, it took lots of prep. "While we perfected our model in Singapore, it needed to be adapted to Malaysia's local policies, property landscape, and market needs. We took time to understand the consumers, meeting the industry stakeholders, abiding by their rules and respecting the way things are done," says Rhonda and Race. Cynthia adds: "Like many entrepreneurs, I have had my fair share of failures too [with two other business ventures]. High costs of rental coupled with being too ahead of the curve ultimately did us in. But I try to not be emotional about it and take everything as a learning curve."
"A strong leader is one who is able to guide their team through the rough storms to calm water."
— Rhonda Wong
MEET THE EXPERTS
They're leading by example.
MICHELLE YONG
Leading Aurum group, fourth generation family business leader MIchelle co-founded Found8 with Grace Sai. The co-working space for innovation-centric startups has more than 1,000 members and 22,000 innovators.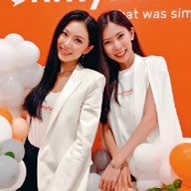 RHONDA WONG AND RACE WONG
These women are of OhMyHome, a one-stop property solution that uses tech to simplify housing transactions. Together they expanded the business from Singapore to Malaysia.
CYNTHIA CHUA
The founder and chairperson of Spa Esprit Group and Wonderscape Holdings, Cynthia started Strip in Singapore in 1996 which eventually expanded to Malaysia. Her newest venture is TWO L(I)PS — skincare for your vulva.
TEXT AND INTERVIEWS LINA ESA PHOTOGRAPHY DEPOSIT PHOTOS; COURTESY OF TWO L(I)PS, FOUND8 AND OHMYHOME