Why fit in when you can stand out?
Watch Out 
Why fit in when you can stand out? End your search for a timepiece that's fresh and playful with the Calvin Klein Rebel. Youthful yet sophisticated, this versatile design features an oversized, textured dial and a stylish leather strap. The five variations will have you spoilt for choice and help any fashionista stand out. Add it to your collection already. 
Calvin Klein Rebel retails for $299 at all Calvin Klein stores. 
Silky Smooth 
Indulge in a luxurious skin treatment in the comfort of your own home with the Lululun Classic Series. Made with a brand new formula, these top-selling Japanese facial masks are more convenient and budget-friendly than ever. And, since they come in three formulas that address specific skin concerns, there's bound to be a Lululun mask pack for everyone. 
Lululun Hydrating Daily Mask 36s (Pink), Lululun Deep Moisturizing Daily Mask 32s (Blue), and Lululun Brightening Daily Mask 32s (White) retail for $29.90 each at all leading pharmacies, selected department stores, Qoo10.com, Lazada.com and redmart.com. 
Excel-lent Choice 
Creating flawless brows shouldn't cost an arm and leg. The Excel Powder & Pencil Eyebrow EX is a brow pencil, powder and brush all in one, making application and touch-ups quick and convenient – you'll not only be able to draw an outline of your ideal brow shape, but also fill in your brows with the fluffy, soft tip. Plus, the brush also allows you to even out your brows for a more natural look. This 3-in-1 tool is available in eight natural shades to complement a range of hair colours. 
Excel Powder & Pencil Eyebrow EX retails for $25.90 at all Watsons, Don Don Donki and Tokyu Hands stores. 
Awesome Oil 
Want to hit the beach in your swimsuit but worried about stretch marks, scars or dehydrated skin? Simply massage Bio-Oil into the problem area twice daily and see the difference. Formulated with a combination of plant extracts and vitamins, Bio-Oil's moisturising and weightless texture also make it a preferred choice for targeting fine lines. 
Bio-Oil retails from $15.50 at all leading pharmacies, selected department stores and hospitals. 
Sunshine Shield 
Calling all fans of Ést.lab's tinted sunscreen, you're sure to fall head over heels for the brand new water- based SunShield Aqua SPF50! The refreshing and breathable formula protects against UV rays while moisturising and soothing the skin. Thanks to its light consistency, this tinted moisturiser is suitable for sensitive and oily skin. 
Ést.lab SunShield Aqua SPF 50*** retails for $86 at all Estetica beauty studios and at esteticabeauty.com/shop.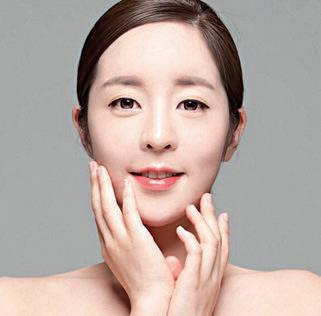 Wow Brows 
If you're tired of spending time perfecting your brows, try KO Brows K-Natural Eyebrow Embroidery for a polished, semi- permanent look that you don't have to work on every day. There are various styles to pick from – straight brows, a slight arch, or even a gradation brow – so you're sure to find the perfect one to frame your face. 
KO Brows K-Natural Eyebrow Embroidery treatment retails for $699 (inclusive of a complimentary touch-up session within three months) at #01-230/231 Marina Square. 
Unearthed Beauty 
Keep your skin in the pink of health with RE:ERTH Multi-Targeted Elixir, which offers a solution to dullness, blemishes, hyperpigmentation and other skin woes. The secret is a combination of nourishing ingredients like Japanese spring turmeric and APPS, a unique, stabilised form of vitamin C. 
RE:ERTH Multi- Targeted Elixir retails for $108 (15% off for first- time customers) at www.reerth.com. 
Smooth as Honey 
Get in on some skin smoothing action with Skinfood Royal Honey Propolis Enrich Essence, which is jam-packed with antioxidants and anti-inflammatory ingredients. Together with the Royal Honey Enrich Propolis Cream, the newly upgraded formulas contain a higher concentration of royal jelly and propolis extract. The result? Smooth and healthy skin that glows.
Skinfood Royal Honey Propolis Enrich Essence and Royal Honey Enrich Propolis Cream retail for $49.90 at selected Guardian stores. 

Zit Zap 
Bid spots and blemishes farewell with ZNIQUE Acne Serum, which targets redness, inflammation and irritation. The transparent gel absorbs quickly upon application for a non-greasy finish, and contains anti-inflammatory bio-actives to calm irritated skin. Formulated with all-natural ingredients including chamomile and sage, the serum should be applied to affected areas two to three times daily for best results. Who says flawless skin is hard to achieve? 
ZNIQUE Acne Serum retails for $29.90 at selected Nishino pharmacies and www.zniquesg.com. 
Amazing Apple 
An apple a day keeps the bad skin away, so pamper your face with APSKIN Face Cream, which is formulated with natural antioxidants found in apples. This cream not only boosts your complexion, but also addresses concerns such as discolouration, damage and stress. 
Renovatio APSKIN Face Cream retails for $49 at all leading healthcare retailers and www.biovida.com. 
Seal and Heal 
Give your skin a treat with Medicube Red Capsule Cushion, which doubles as a cushion foundation and healing cream. This lightweight and non-sticky cushion provides high coverage for a flawless complexion, and contains healing and hydrating ingredients like centella asiatica, calamine and panthenol to soothe troubled, sensitive skin. 
Medicube Red Capsule Cushion retails for $43 at selected Guardian stores.