You literally have to travel to get your hands on these cool cult finds from across the world.
You literally have to travel to get your hands on these cool cult finds from across the world.
SPAIN
AMI Iyök
Although this eco-luxury label is from Barcelona, its name translates to "Mother Earth" from the Bribri language of the mountain tribespeople of Costa Rica. The line's key ingredient is the omega-rich sacha inchi oil traditionally revered in Amazonian culture, and all its super potent preservative-free formulas are housed in violet biophotonic glass bottles that filter out harmful rays for maximum freshness.
NIGERIA
VANE
Helmed by Nigerian celebrity stylist Veronica Odeka, this is the only beauty brand from Africa to make it out of the continent and into the US market within its first year of production. Not only is its range of hues super on-trend (plus, its spectrum of nude shades are perfect for deeper skin tones), the vegan formula is also designed to remain chip-free and glossy even in the aggressively humid African weather.
NETHERLANDS
UNCOVER SKINCARE
This minimalist collection consists of five basic skincare products—from cleansing to sunscreen—as well as two special care items. What sets it apart is that its founder is a Dutch doctor specialising not only in cosmetic dermatology, but also plastic and reconstructive surgery. The products are mild yet potent, and suitable for even the most sensitive skin.
FINLAND
LUMENE
Sophisticated yet affordable, Finland's best-selling skincare brand taps into the country's vast fairytale-like forests. Ranging from brightening and hydrating to anti-ageing (it even has a line for teenage girls), its formulations contain rare Arctic ingredients like cloudberry, birch and cottongrass, as well as pure spring water from Lapland that's been filtered through the earth's layers since the Ice Age.
SWEDEN
EVY TECHNOLOGY
This Nordic label is perhaps the maker of the best sunscreen you've never heard of. The mousse-textured sunscreen's formula apparently lasts up to six hours and can withstand swimming, perspiration and harsh environments. In fact, it was initially tested on Icelandic fishermen, whose skin tends to be extra sensitive due to the constant onslaught of frigid salt water and icy winds!
INDIA
PAHADI LOCAL
Go straight to the source of Indian beauty with this ultra luxe yet socially responsible skincare label that uses ingredients from the Himalayas. Its carefully-curated collection of cold-pressed oils, Himalayan clay and salts is based on the actual beauty rituals of the local mountain peoples of the region. Plus, the brand was tapped by the Indian Prime Minister's Office to be the official gift of choice for all visiting foreign delegates—how's that for a beauty souvenir worth getting?
AUSTRALIA
GO-TO
There is a lot to love about this plant-based and cruelty-free label founded by a former beauty editor. Uncomplicated and effective, the products come in an utterly on-trend pastel packaging, and a host of potent botanical ingredients that nourish, protect and strengthen the skin without any gimmicks—or, in founder Zoë Foster Blake's own words, "minus the confusion and bullsh*t".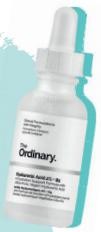 CANADA
THE ORDINARY
You can be your own skincare scientist with this award-winning, super affordable label. The Ordinary is particularly beloved by skincare junkies due to its dedication to transparency—instead of gimmicky or poetic product names, its line of serums and moisturisers are simply labeled according to their active ingredients and concentrations, so you know exactly what you're putting on your skin.
BRAZIL
SOL De JANEIRO
For a country whose unofficial national costume is arguably the thong bikini, it's no surprise the product most beloved from this cult label is the aptly-named Brazilian Bum Bum Cream. Other highlights from the label include an anti-ageing body cream and a hydrating gel-cream for soothing sun-damaged skin, all formulated with popular Brazilian superfoods like acai and coconut.
NEW ZEALAND
GIRL UNDISCOVERED 
This all-natural label is created by three Kiwi women who sought to distil the spirit of their homeland into their tightly-edited product lineup. The range of masks, scrubs and oils only use ingredients ethically sourced outside of mass corporate plantations, such as thanaka (an ancient Myanmese beauty secret), Balinese coconut oil and wild local honey.