We take a look at how the C-words of beauty — cica and collagen — will save your skin.
"Look good from within"
Whether it's a dewy complexion, glass skin or just soft, suppleness, everyone wants skin that looks great. But factors like the harsh environment, stress and our body's imbalances may take a toll. You want quick and easy solutions that will just fix those issues, but just going through tubs of creams might not be doing you good. Here's where using cica care and boosting collagen in your skin may be the trick.
NATURE'S WORKS
K-beauty is ever evolving, and you can now see the name 'cica' standing out at skincare aisles, but what does it actually do for you? Derived from the herbal plant Centella Asiatica that is native to Asia, this natural ingredient is especially known for its healing purposes. According to an experiment conducted by Chulalongkorn University in 2012, the acid found in cica is found to be the most active component that can heal cuts and burn wounds. Another study on the use of cica in cosmetology by Poznan University of Medical Sciences in 2013 found that using cica also prevents inflammation and raised scars. Imagine the wonders it can do for your blemishes! It may just be the solution you need to banish rough patches or unwanted marks on your skin.
Innisfree Bija Cica Balm EX, $35
Laneige Cica Sleeping Mask, $45
Payot Roselift Collagène Concentre Redensifying Booster Serum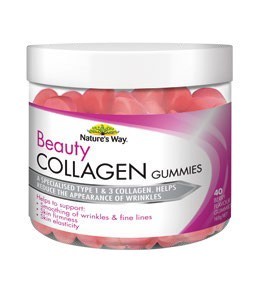 Nature's Way Beauty Collagen Gummies, $29.90 for a jar of 40 
Payot Face Moving Roller
"Payot's International Trainer Jessica Dardar"
TIME TO REGENERATE
Collagen is an essential protein found prevalently in the dermis of our skin — losing collagen would mean reduced firmness and elasticity. Collagen production reduces by 1 to 1.5 percent after your 20s, as shared by Payot's International Trainer Jessica Dardar during an interview with #teamCLEO. Although collagen loss naturally happens with age and is aggravated with exposure to free radicals, UV rays and stress, you can slow it down with collagenboosting skincare.
"Use products that include lipopeptide which will really redensify the skin because it triggers collagen production and has superb assimilation with fibroblast cells responsible for collagen production," Jessica advises. She adds that most pure collagen products in the market are animal- based, but skincare ranges like Payot's Roselift Collagène triggers collagen production naturally and provides a more respectful formulation for skin. Her pro tip: massage your skin to stimulate collagen production and improve mechanical tension to keep it active and firm.
TEXT  YEONG HUI MIN & VANESSA LIM PHOTOGRAPHY COURTESY OF INNISFREE, LANEIGE, NATURE'S WAY AND PAYOT