Here's a guide to new, must-try items and services, so you can browse through them here before you shop.
Here's a guide to new, must-try items and services, so you can browse through them here before you shop.
Better Than Makeup
Get a bright complexion like your favourite Korean star with the BB White + Foundation Facial by Lush Aesthetics, which brightens and whitens dull and aged skin. At $180 (UP: $350), from Lush Aesthetics, until August 31, 2017. Terms and conditions apply.
Fuss-Free Cleaning
Make cleaning a breeze with the Philips PowerPro Ultimate Bagless vacuum cleaner, with PowerCyclone 7 technology for exceptional suction. At $699, from authorised electrical stores.
Luxe Gift
Reach for the Caviar Face Care Set to give you – or a loved one! – a wonderfully refreshed glow, and firmer, more elastic skin. At $490 (UP: $590), from M&G Aesthetics Beauty Care.
Countryside Charm
Enjoy the colours of autumn on your nails with the Sally Hansen Miracle Gel Rustic Charm range, which has eight shades to choose from. At $16.90 (14.7 ml,) from leading department stores.
Ultimate Comfort
Wish you could wear contact lenses comfortably all day? Introducing Alcon Dailies Total 1® Water Gradient Contact Lenses, which are manufactured for exceptional day-long comfort. At $73 for a 30-piece box, from leading optical chains and outlets.
Creative Cooking
Get creative in the kitchen with the WMF Hello FUNctionals range, which are ergonomically designed to help you prep dishes with ease. From $19.90, at selected WMF Concept Stores.
Mane Attraction
Give your man more gorgeous locks with the MARO 3D Volume Up Shampoo and Volume Hair Growth 3D Essence, which promotes healthier hair. From $17.90, at selected FairPrice outlets and Guardian stores.
Freeze To Slim
Reduce the appearance of cellulite with Venus Freeze by Marie France Bodyline, a non-surgical treatment for fat reduction and skin tightening. At $198 (UP: $380), inclusive of a complimentary nutritionist consultation. Valid until May 31, 2017.
Naturally Nourishing
Reach for the Radium Serenity Skin Revival Serum to calm sensitive skin with antiinflammatory botanical and herbal extracts, even after laser treatments. At $88, from Radium Medical Aesthetic Clinic.
Toned And Gorgeous
Improve muscle tone and burn calories with a Pilates Balance class at PowerMoves Pilates in the Park, which combines the disciplines of sport conditioning and Pilates. At $55, from PowerMoves at Dempsey Hill.
Water Benefits
Lock in your skin's moisture with the Uriage Eau Thermal Range's Light Water Cream, Water Serum and Water Eye Contour Cream, which help restore skin's natural balance. From $34.90, from selected department stores.
Get Slender Pronto
Reshape your body with Zimmer's Cyro- Lipolysis treatment, which targets localised fat deposits with Z Lipo and Z Wave Pro shockwave therapy. Visit zimmer-aesthetics. com.sg for clinic locations and pricing.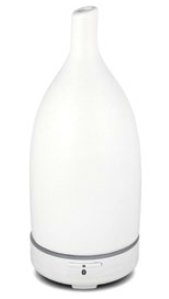 Making Scents
Create a spa-like environment at home with the StarWellness iMist Smart Aromister, which lets you enjoy your favourite scents at any time of day via a smartphone app. At $159, from selected department stores.
Glow On
Give parched skin some love with the Nano Perfector treatment, which has deeply hydrating ingredients. At $108 (UP $280) for 90 mins, from Caring Skin. Get a free hydration booster with this treatment, worth $88, from now till June 30, 2017.
UV Power
Know when to layer on sunscreen with the Astalift White Perfect UV Clear Solution's UV sensor cap, which turns purple when exposed to high levels of UV rays. At $72 (30 g), from selected Astalift stores.
Smooth And Sleek
Remove unwanted hair painlessly with the Super Hair Removal treatment by Simply Aesthetics. At $18 for 200 shots, valid until August 31, 2017, from Simply Aesthetics. Terms and conditions apply.
Compiled by Gowri Somasundaram.