Take years off your face with these super flattering cuts and colours that help you look younger (and slimmer) instantly
Take years off your face with these super flattering cuts and colours that help you look younger (and slimmer) instantly
1 Natural Colour
Try sticking to the shade you were born with. Ask your hairdresser to enhance the colour – it will work wonders for your skin tone, complexion and brows. We all know eyebrows can make a huge difference when it comes to looking younger, so when teamed with the right coloured locks, you'll wind back the years. Ask for lowlights to liven up your colour just like Abigail Spencer.
2 Modern Movement
Stiff, straight hair can make you appear much older, but add a bit of a curl like Tiffany Hsu and you get much-needed swing and movement. Use a wand to create waves through the mid-lengths and ends of your hair before shaking through with your fingers. It will help soften your features and draw attention away from any fine lines.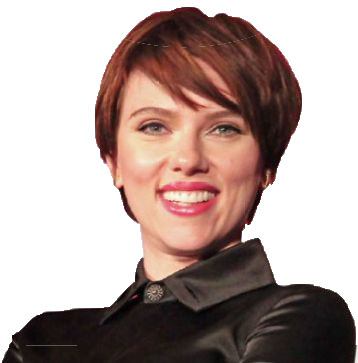 3 Choppy Crop
A short, polished chop like Scarlett Johansson's always looks elegant, as it highlights a strong jawline and draws attention to the fullest part of your face – your cheeks and your cheekbones. Cutting off dead length will also make your 'do so much healthier and, in turn, shinier. A crop is perfect for fine hair types as it'll add volume and movement, and to soften the look, ask your hairdresser for a longer fringe.
4 Long Layers
As we age, we lose density in our tresses. Keeping hair long can look youthful, but be sure to add layers or you'll risk a style that drags and sags your features. Ask your hairdresser for long layers like Lee Joo-woo to create different lengths that add naturallooking body and thickness while softening your face, neck and chest.
5 Full Fringe
Who needs Botox when you can conceal wrinkles with a fringe? Ask for full bangs like Halle Berry's that blend into the rest of your hair. It hides wrinkles around your forehead and temples, draws attention to your smile and makes hair appear thicker. Plus, it can be a fun, easy way to update your look.
6 Fresh Bob
If you're not keen on a dramatic chop, try a bob or lob instead. Olivia Wilde's easy-going style sits in line with her jaw to accentuate and highlight the shape, while the length frames her face and plumps her cheeks. Go for a subtle side-part and volume at the roots.
7 Highlights
The easiest way to a brighter complexion? Highlights! Lighter pieces around your face and throughout your hair a la Olivia Munn can instantly pep up dull skin, add dimension to thin, tired strands and create shine.
8 Side-Swept Fringe
A side-fringe like Gemma Chan's helps disguise crow's feet and balances a wide or slackening jaw without overwhelming your eyes. Create light volume at the roots with mousse, blowdry into place, then tuck your hair neatly behind your ears to highlight your cheekbones.
9 Tight Pony
A pulled up-do can give you the same youth-boosting appearance as a face lift! Sweep hair back into a sleek ponytail like Jennifer Lopez to tighten skin around your forehead and temples to diminish crow's feet and wrinkles. Finish with hairspray.
10 Face Framers
Take a tip from Meghan Markle – loose tendrils around both sides of the face draw attention up and away from your jaw and neck, and up to the eyes instead. Wispy hair resting on cheekbones narrows your face too, for a slimming effect.
TEXT: BAUERSYNDICATION.COM.AU/ADDITIONAL REPORTING: ELIZABETH LIEW / PHOTOS: TPG NEWS