Survive the Lunar New Year in style with these practical yet pretty pieces. Bonus: You can also wear them well beyond the festive period to double their mileage. So much win! CNY YOUR
Survive the Lunar New Year in style with these practical yet pretty pieces. Bonus: You can also wear them well beyond the festive period to double their mileage. So much win! CNY YOUR
The Collar Bib
Get that pretty preppy look without breaking a sweat with this savvy layering collar.
Good Fortune Earrings
These gold tone shoulder dusters will bring good luck and also turn an outfit from drab to fab in a heartbeat.
Out To Brunch Sunnies
Dining alfresco? Shade your gaze with these stylish frames.
Sunglasses, $51, from quayaustralia.com.au.
Sunglasses, $339, from westwardleaning.com.
Cute Co-ords
A shapely peplum + a sleek pencil skirt = a straight visiting style win!
Peter Pilotto top, $395, from matchesfashion.com.
Scanlan Theodore top, $476, from farfetch.com.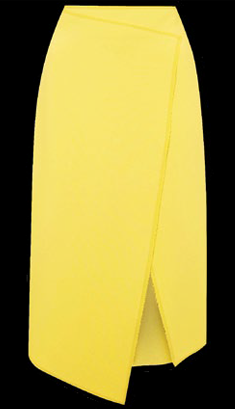 Skirt, $59, from Topshop.
Skirt from riverisland.com.
The luxe mini
Not only does this pretty piece keep your red packets safe, it also does double duty as a kitsch clutch for cocktail parties. We'll cheers to that!
Visitation Flats
Rule out the hassle of undoing buckles or laces, these smoking slippers have got your door-to-door style needs covered!
Loeffler Randall flats from farfetch.com.
Giuseppe Zanotti flats, $757, from farfetch.com.
Flats, $194.40, from shop.sheshops.com.
The Dollie Dress
Prim and delicate, yet conveniently comfy with a subtle bottom flare. We say bring on the goodies!
Dress, $89.90, from Topshop.
Giamba dress, $1,070, from farfetch.com.
Dress, $140, from pixiemarket.com.
Dress, $3,859, from Valentino.
Trusty Timepiece
With these sleek minimalist watches, you'll always arrive at that reunion dinner in style and on time.
Splurge on this gorgeous black beauty encrusted with a diamond dial.
Drawst ring Bag
Tick this off your bucket list. These roomy bags can be slung cross-body style so you can eat, drink and chase after the kids, unencumbered.
Karl Lagerfeld bag, $377, from net-aporter.com.
Proenza Schouler bag, $1,829, from net-a-porter.com.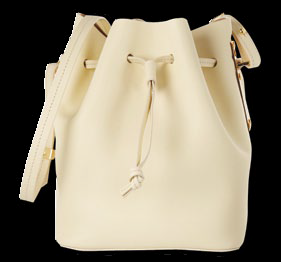 Sophie Hulme bag from theoutnet.com.
Loeffler Randall bag, $826, from farfetch.com.