Five fashion experts share best-kept secrets on the best places to get a chic fix-up.
EVON CHNG
BLUE CLUES
"Nothing fits my petite frame quite as well as the jeans from Topshop."
Jeans, $79.90, from Topshop 
NO SWEAT
"I like to look good when hiking
– do it for the 'Gram, am I right?
– and Nike ACG's pieces are functional and very useful. Plus, the pieces look good enough to be worn on a regular day too." 
Top, $85, from Nike.
FEEL-GOOD LINGERIE
"I've never been the kind to wear bralettes, but thanks to 6ixty8ight, I'm a convert. I love that they fit snugly, so I don't have to readjust throughout the day." 
Bralette from 6ixty8ight 
FIT FIRST
"Chinatown Complex is home to plenty of experienced tailors there that you can trust for clothing alterations." 
Located on 335 Smith Street.
MAKE A STATEMENT
"For statement accessories, I love Laura Lombardi and her use of mixed metals and interesting shapes." 
Anklet, $290, from Laura Lombardi
DARYLL ALEXIUS YEO 
SUPPORT LOCAL
"Design Orchard is a great place to check out, because it houses over 60 homegrown brands from fashion to skincare."
Located on 250 Orchard Road. 
WORK IT OUT
"Rye's signature ribbed knit tops, pinafore jumpsuits, and tailored pleated skirts make perfect workwear pieces – chic and effortless, all at once." 
Dress, $155, from Rye
TENDER, LOVING CARE
"For dry-cleaning your prized threads, I recommend For The Love Of Laundry."
Located on 1 Nassim Road. 
WALK THIS WAY
"Check out the designer-collab sneakers, posh flats, and luxurious stilettos at Pedder On Scotts. This place is every fashion girl's best-kept secret for getting the most lust-worthy shoes!"
Andrea Mondin shoes, $1,450, from Pedder On Scotts.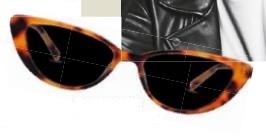 CLEAR VISION
"Go to o+ for quality yet affordable premium eyewear – think sleek and simple." 
Sunglasses, $229, from o+
SIFRA VANIA YULIUS
FIT FIRST
"Clancy Boutique Alteration Centre does the best alteration on the toughest fabrics."
Located on 14 Scotts Road, #04-89.
CULT FOLLOWING
"Only at L'Armoire are you going to find the best niche fashion brands!"
Cult Gaia dress, $930, from L'Armoire. 
WALK THIS WAY
"Foot Locker carries a good range of limited edition sneakers from brands like Nike, PUMA and Reebok." 
Nike shoes, $209, from Foot Locker
MAKE A STATEMENT
"Go to Carrie K. for statement jewellery that's one-of-a-kind, well-made and easy to style."
Earrings from Carrie K 
FEEL-GOOD LINGERIE
"I love how Lonely Lingerie celebrates individuality and body positivity in their ad campaigns!"
Bra, $135, from Lonely Lingerie. 
BRYAN GOH
AFFORDABLE ACCESSORIES
"Zojora offers bracelets, necklaces and knick-knacks that are bohemian and unique." 
Bracelet, $10, from Zojora.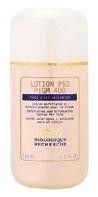 SKIN SALVE
"Biologique Recherche Lotion P50's scent and packaging might not appeal at first, but this stuff really does work wonders fast."
Biologique Recherche Lotion P50, $185 (250 ml). 
WORK IT OUT
"The former protégé of Phoebe Philo-era Peter Do does some incredible tailoring for women."
Top, $1,150, from Peter Do. 
PRE-LOVED TREASURES
"#OldCelines that date back to the '90s, Gucci designs by Tom Ford, and Helmut Lang: All of these can be found on TheRealReal."
Celine bag, $1,360, from TheRealReal. 
TENDER, LOVING CARE
"The laundromat Piing is affordable and ensures that your laundry is PERC- and chemical-free." 
NEO LI RONG
AFTER-DARK GLAM
"White Trousseau has many classic and contemporary dresses, and they keep their rental packages affordable. A lot of their pieces can be worn for formal events as well!"
Gown, $899 (rental), from White Trousseau 
SKIN SALVE
"Kiehl's is one of my go-to skincare labels. Its products pamper my skin without causing any irritation."
Kiehl's Calendula Serum-Infused Water Cream, $68 (50 ml). 
TENDER, LOVING CARE
"Cotton Care is always on-hand to offer efficient and quality service." 
MAKE A STATEMENT
"I love APM Monaco's modern, effortless and timeless designs."
Bracelet, $786, from APM Monaco. 
WARDROBE STAPLES
"As commonplace as it sounds, Zara does it for me. They never fail me with their versatility, affordability and stylish designs."
Jacket, $69.90, from Zara.
PHOTOS: FRENCHESCAR LIM, PHYLLICIA WANG, INSTAGRAM (@EVONCHNG), WIKIPEDIA COMMONS, 123RF.COM