Get a jump on next season's trends and styles with our favourite looks from the Pre-Fall collections.
Cotton cap and metal necklace. 
Louis Vuitton
Sportswear goes arty with a "Leaf" print created via a discharge technique, where prints are created by extracting colours. 
(On both:) Denim shirt and cotton tee. Denim trousers, leather boots and nylon bag. All from Louis Vuitton. 
Bottega Veneta
Spot on for these times, subtly elevated basics mix contrasting elements such as a comfy knit with a protective hood. 
Merino wool and cotton cardigan, cotton trousers and leather boots. All from Bottega Veneta. 
Gucci
One simple reason why the suit will never go out of style. It lends itself to countless reinventions, like this '70s-inspired number.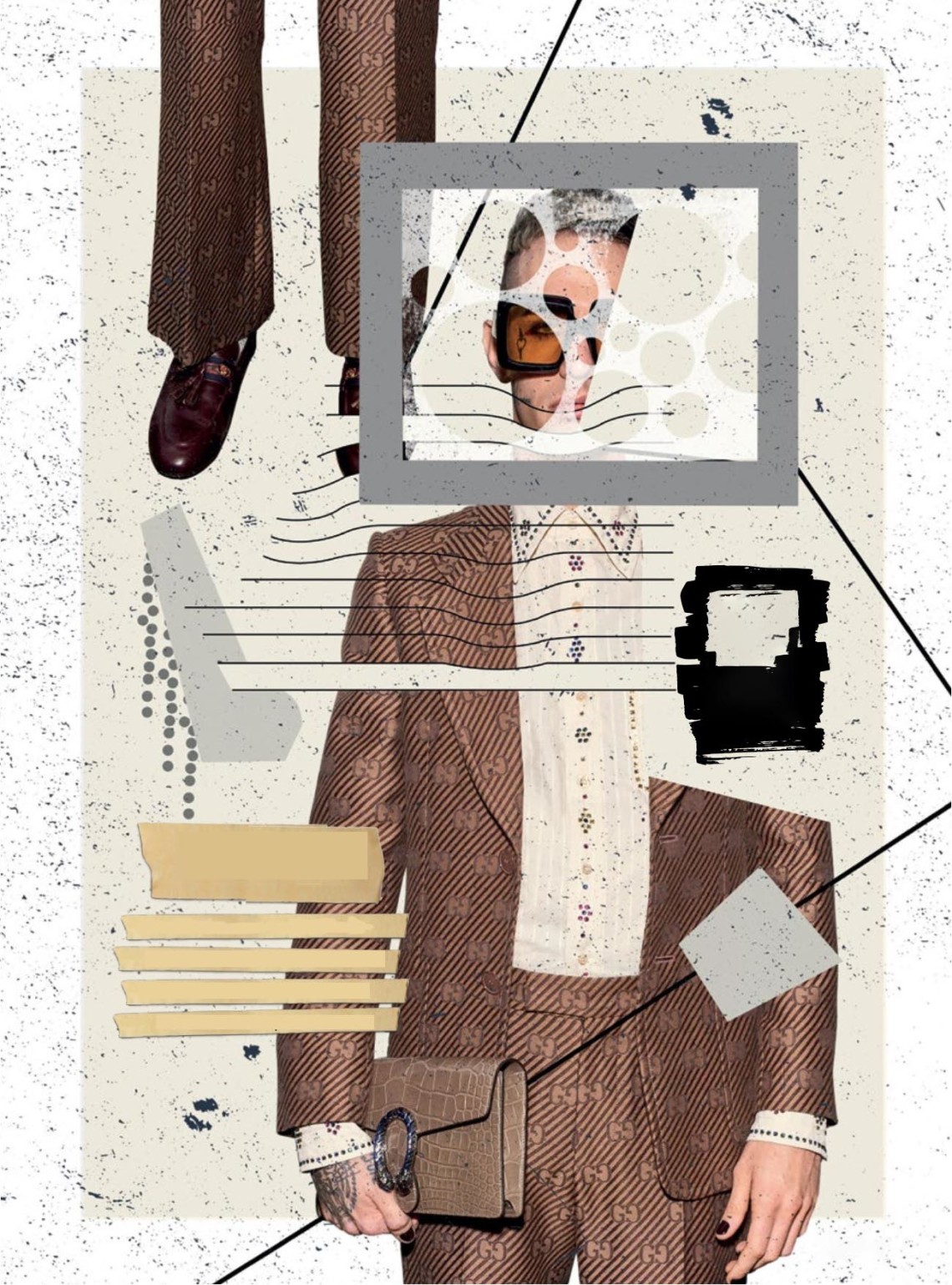 Cotton-silk suit, cotton shirt, acetate sunglasses, cotton socks, leather shoes and crocodileskin clutch. All from Gucci. 
Givenchy
Sharp lines merge with street-ready accessories in an ensemble that's casual and formal all at once. 
Wool jacket, polyamide windbreaker, wool-silkcashmere turtleneck top, wool jogger pants, acetate sunglasses, nylon belt, metal rings, and leather and polyamide boots. All from Givenchy. 
Versace
An all-over rose motif takes any stuffiness out of traditional Prince of Wales checks and houndstooth checks. 
(Left:) Wool suit, cotton shirt, silk tie and leather shoes. (Right:) Wool coat, cotton shirt, cotton skirt, leather bag, leather belt and leather heels. All from Versace. 
Dolce & Gabbana 
Only Dolce and Gabbana can put a literal spin on the idea of peacocking and make it look like an appealing idea. 
Jacquard suit, cotton turtleneck top, metal and acetate sunglasses, cotton socks and leather shoes. All from Dolce & Gabbana. 
Dior
Look closely. The patterns and prints you see here are co-created by Dior and Shawn Stussy of streetwear brand Stussy. 
Cotton and silk knit shirt, technical cotton-canvas shirt, denim shirt, technical twill shorts, cottoncanvas hat, silver earring, canvas pouch, cotton socks, and leather sneakers. All from Dior Men. 
TEXT LYNETTE KOH ART DIRECTION & DIGITAL IMAGING ASHRUDDIN SANI