Flex some serious style muscle in this season's sportiest threads.
BACK TO BLACK
Minimal effort, maximal style with fashion's favourite shade.
Nylon parka, nylon jogging pants and leather sneakers, from Emporio Armani.
FIGHT OR FLIGHT
Work your lats. Spread your wings.
Cotton coat, cotton-blend sweatshirt and denim jeans, from Valentino. Metal frame sunglasses, from Giorgio Armani.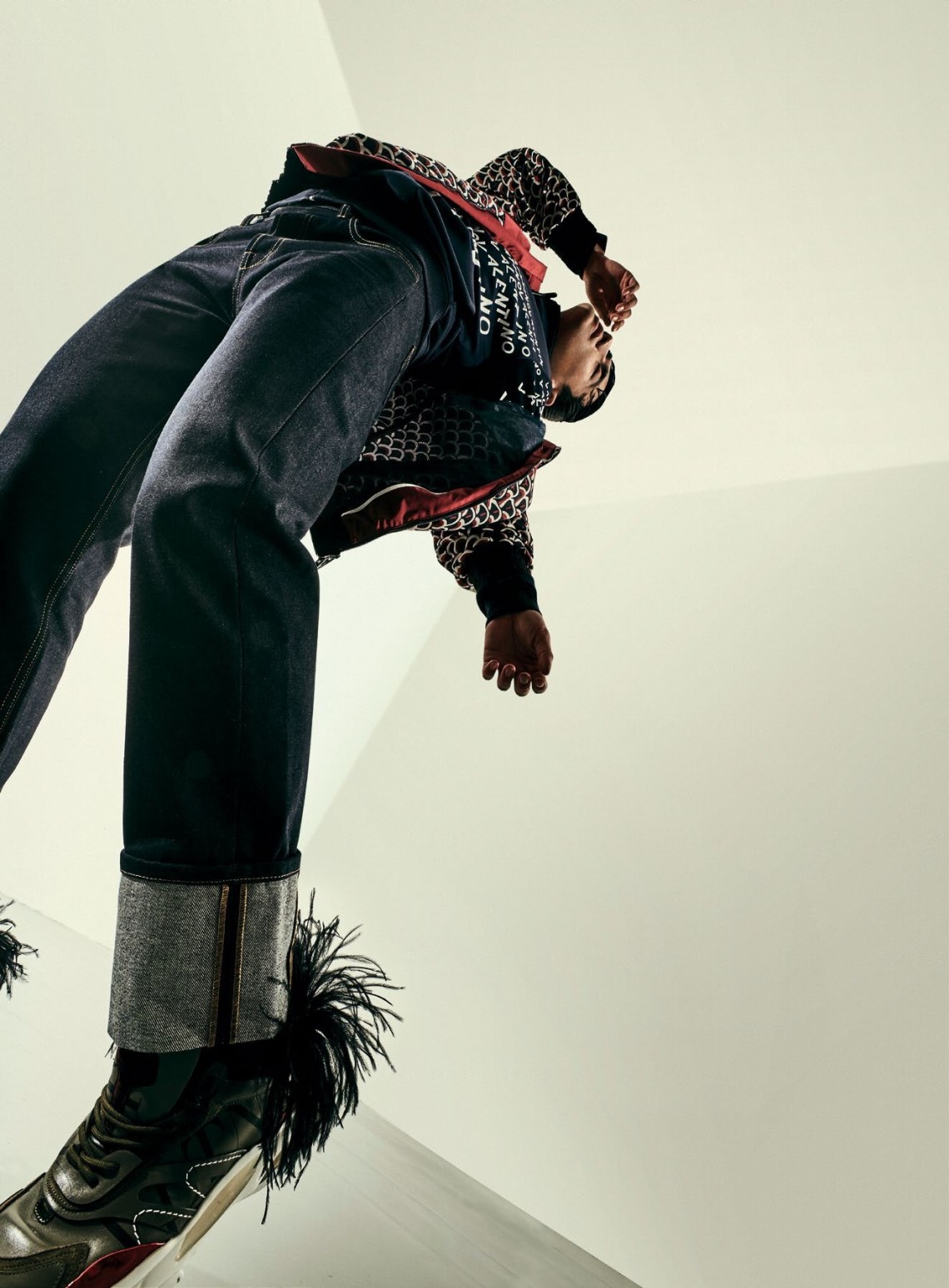 PATTERN MADNESS
Break the routine with unconventional choices, like feather trim on leather sneakers.
Nylon jacket (outer layer), polyester jacket, denim jeans and leather sneakers, from Valentino.
MARKS THE SPOT
Kick up a sweat in matching prints. Your style game is strong.
Cotton sweatshirt and cotton bermuda shorts, from Moschino. Leather sneakers, from Tod's.
IN THE HOOD
Are oversized logos still cool? Yes. Yes, they are.
Nylon sweatshirt, denim bermuda shorts and leather waistpouch, from Emporio Armani. Acrylic sunglasses, from Oakley.
HAT TRICK
Up your fashion score with complementary layers of subdued hues.
Nylon jacket (outermost layer), cotton jacket, cotton knit top and leather visor, from Ermenegildo Zegna.
TRUE BLUE
Take your style game to the limit. Pair your monochromatic workout gear with crisp white kicks.
Nylon parka, cotton knit pullover, nylon shirt, nylon jogger pants and leather shoes, from Z Zegna.
LEAP OF FAITH
Jump into action in this effortless nylon and knit combo — the contrasting textures lend understated flair.
1952 X Moncler nylon parka, nylon vest, knit sweatshirt and nylon shorts, from Moncler. Leather sneakers, from Boss.
SPORTS ILLUSTRATED
Add some colour to your routine; prints are de rigueur this season.
Nylon jacket, wool tee and cotton jogger pants, from Etro.
MIX & MATCH
Colour blocking adds visual flair to the outfit with contrasting shades.
Nylon jacket, knit top, cotton trousers, and leather and neoprene sandals, from Hermes.
TEXT BEN CHIN  PHOTOGRAPHY TAN WEI TE  STYLING DOLPHIN YEO  ART DIRECTION DENISE REI LOW
GROOMING RINA SIM, USING DRUNK ELEPHANT AND KEVIN MURPHY MODEL KIM TAE SUNG / MANNEQUIN