Radiance boosters to up your glow game.
RADIANCE BOOSTERS TO UP YOUR GLOW GAME.

Goodbye, sallow skin! Add one of these glow pros to your routine so no one will ever say you look tired again. We have recommendations for everything from a cleanser to an overnight mask and spot corrector. Mix and match as you please.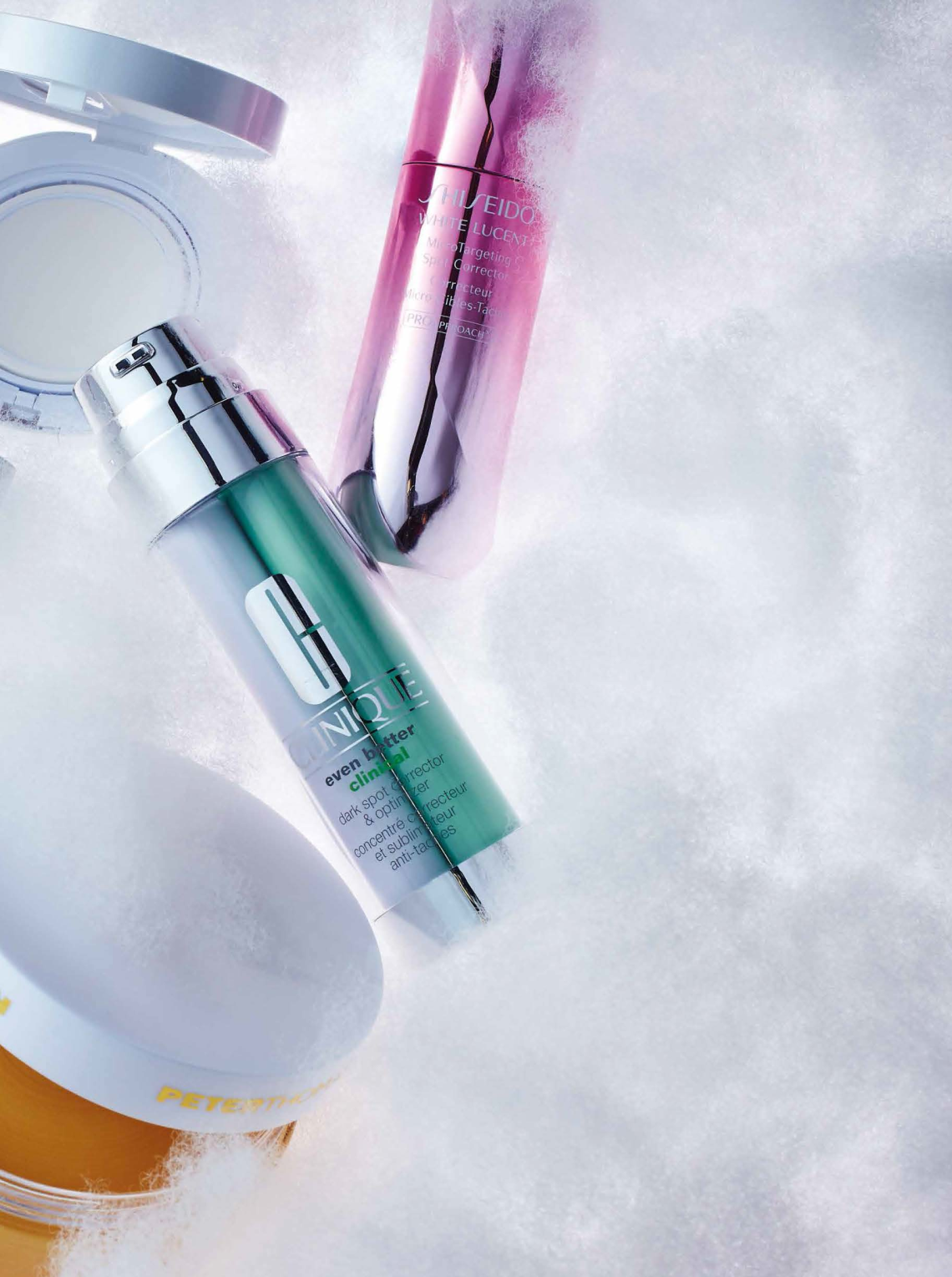 1 Laneige Water Science Mist White Plus Renew ($28) Featuring the same key ingredient, pure glacial water from the Himalayas, and Melacrusher technology as the rest of the brand's well-loved brightening line, this hydrating face mist perks up tired skin with just one spritz.
2 Kenzoki Belle De Jour Dream Night Mask ($136, Robinsons) With a name that translates to "beautiful by day", this sleeping mask lets you wake up to clear, luminous skin.
3 Kiehl's Turmeric & Cranberry Seed Energizing Radiance Masque ($49) Turmeric, the new It ingredient, improves elasticity, lightens dark spots and evens out skin tone. Cranberry seeds instantly brighten dull, fatigued skin, and their oil provides fatty acids and antioxidants for skin health.
4 Estee Lauder Crescent White Full Cycle Brightening Night Finishing Treatment ($98, Robinsons) Flaunt a porcelain-like complexion after you smooth on this unique treatment with its brush. Designed as the last step in your routine, it has a light, creamy texture and anti-irritants to soothe skin.
5 Clarins White Plus Tri-Intensive Brightening Serum ($130, Robinsons) Barbados cherry extract – renown for its high vitamin C content – is the key ingredient in this breakthrough formula that promises to suppress the overproduction of melanin by up to 24.5 per cent.
6 Peter Thomas Roth 24K Gold Pure Luxury Cleansing Butter ($103, Sephora) Melt away dirt and makeup when you massage this silky solidto-oil cleanser onto skin. The bits of pure 24k gold make for the ultimate pampering treatment, and will give your visage a warm glow.
7 Clinique Even Better Clinical Dark Spot Corrector & Optimizer ($135, Tangs) The dual-chamber bottle holds two powerful concoctions: One evens out the skin tone in two weeks, and the other's cocktail of soothing ingredients quell irritation from environmental aggressors.
8 Shiseido White Lucent Microtargeting Spot Corrector ($155, Tangs) Inspired by in-clinic aesthetic laser therapy treatments, this silky serum eliminates and fades small, scattered spots by speeding up cell renewal. Over time, this helps rid skin of excess melanin to reveal a clear, flawless complexion