The New Silhouette (for more hip room) The Collaboration of Collaborations (DVN X CL) The BV Mania (we mean Bottega Veneta) The Roman Sandal (feminine yet comfy) The Froth & Frou (flounce & volume) The Return of The Croc (and we don't mean the shoe brand)
The White Movement
Yes, it's a cliche to start a new decade on a clean slate. What's not: The many ways to do it – from '90s minimalism to 19th century romanticism. 
From left: Louis Vuitton; Max Mara; Miu Miu 
From left: Salvatore Ferragamo; Givenchy; Tod's; Tom Ford; Sportmax; Stella McCartney 
From left: 3.1 Phillip Lim; Lacoste; Kate Spade; Dior; Tibi; Prada 
From left: Victoria Beckham; Valentino; Simone; Rocha; Burberry; Giambattista Valli; Loewe 
The Shoe: The Roman Sandal
The best versions: ankle-strapped sandals or sporty slip-ons with extra ankle ties – just as comfy as any flattie without being casual. 
Valentino
The Skirt: Anything But Ordinary
Designers are mostly only nostalgic for styles – tiered, bubble, wrapped, tulip-shaped – from the '80s and '90s; not the way that they were worn. 
Louis Vuitton
3.1 Phillip Lim
Michael Kors Collection
Marni
Stella McCartney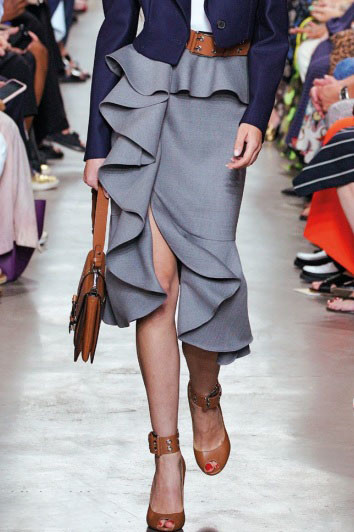 Michael Kors Collection
Salvatore Ferragamo 
Moschino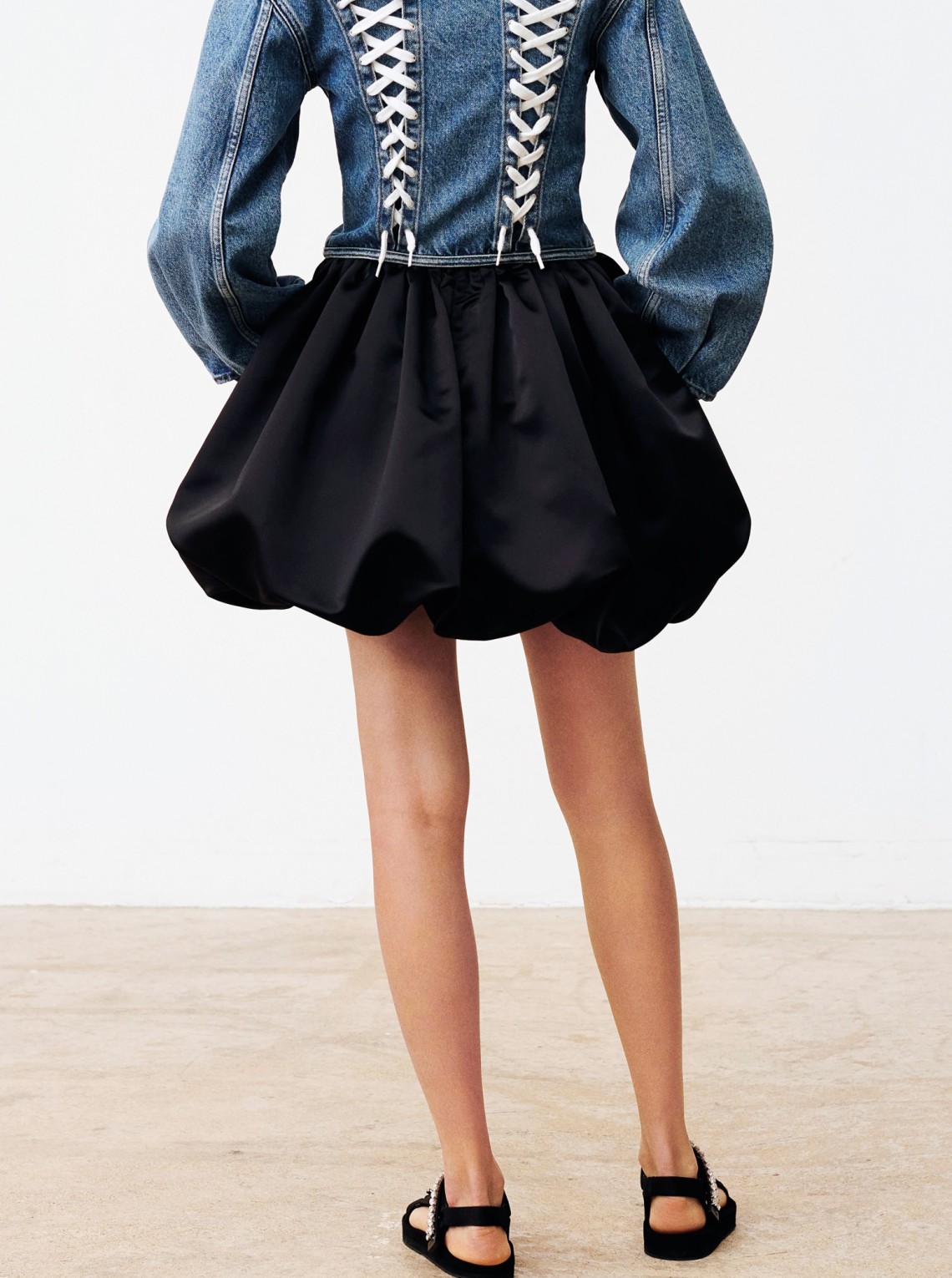 Maje
The New Silhouette: Pannier
During the 18th century, women wore the structured undergarment (inspired by side- slung baskets carried by donkeys) under their dresses to create an exaggerated "hip". How does that translate for 2020? It makes for more beautiful jackets and dresses. 
From left: Alexander McQueen; Loewe 
The Long Over Short
A jacket or lightweight coat for when shorts are more like briefs and dresses are shorter than an oversized tee. 
From left: Fendi; Hermes
From left: Versace; Burberry 
From left: Saint Laurent; Dior
Salvatore Ferragamo
Longchamp
PHOTO JEAN FRANCIS JOSE
The Bag: The Simpler, The Better
With the addition of rope, straw or bamboo, Miuccia Prada's buckets and hobos are not just anti-statement – they are simply cool.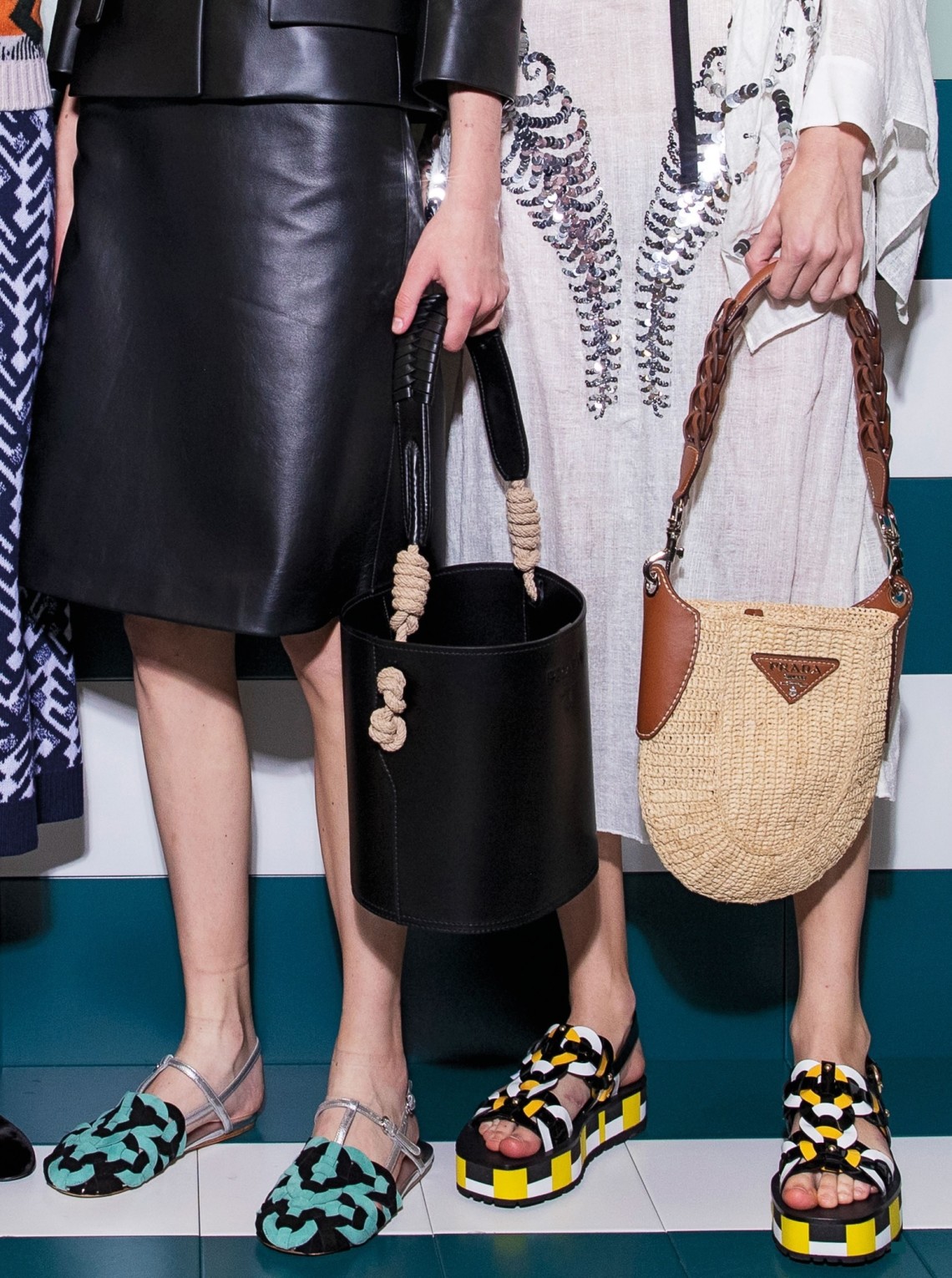 The Collaboration of Collaborations: Dries Van Noten x Christian Lacroix 
This meeting of two polar opposites – Belgian sensibility and French maximalism – has created the most desirable and delightful collection this season. Lacroix's '80s trademarks – animal prints, flounces, poufs, bows, brocade, beading, leg-of-mutton sleeves – are all here, modernised into easy-to-wear pieces and tie-on accents, and anchored by Dries' white tank top and white jeans, and oversized sweatshirts or bombers. 
The BV Mania
Back in late 2018, we were already on the record that Bottega Veneta, under new creative director Daniel Lee, would be one of the most, if not the most, coveted labels in 2019. We were not wrong. From its Maxi Cabat and Lido mule to the square-toe Padded Bloc pump and the sought-after Pouch purse, the Italian brand's bag and shoes were on almost every influencer last year. And the crave will continue this year. 
The 2.0 of Gucci
After five years of referencing every era for the Italian fashion house, creative director Alessandro Michele is clearly ready to move on with sharper tailoring, way less prints, even less colour clashes, and a sexier look. 
The Label to Watch: Lacoste
Creative director Louise Trotter, previously with Joseph, didn't ace her debut for the French brand. She has since made up for it with her second collection that is only sports-inspired. The label's famous waffled, short-sleeved polo is now boxy, or a floor-length dress; its traditional tennis skirt is long and swishy; and its preppy striped shirt is now roomy and cap-sleeved. But the one thing that will draw the crowds the way Ralph Lauren's Polo did: a bigger crocodile logo. 
The Froth & Frou
Layers of flamenco flounce + amped-up volume = spectacular eveningwear. 
Richard Quinn
Giambattista Valli 

Marc Jacobs
Romance Was Born
PHOTO SAMUEL HODGE