Form meets fashion as the season's unexpectedly tailored pieces are put into the spotlight. The soft-as-butter suede coats. Crystal-embellished shirts and dramatic oversized pleated sleeves make this the time to flex your sartorial prowess.
Cashmere shirt dress with fringe, $2,750, Bottega Veneta. Checked wool blazer, $4,500, Celine. Calfskin knee-high boots with rubber soles, $3,200, Hermes. 
Front-zippered wool biker jacket with lambskin collar, $6,300, matching miniskirt, $3,150, and lambskin gloves, $1,400, Hermes. Lambskin booties (price unavailable), Balenciaga.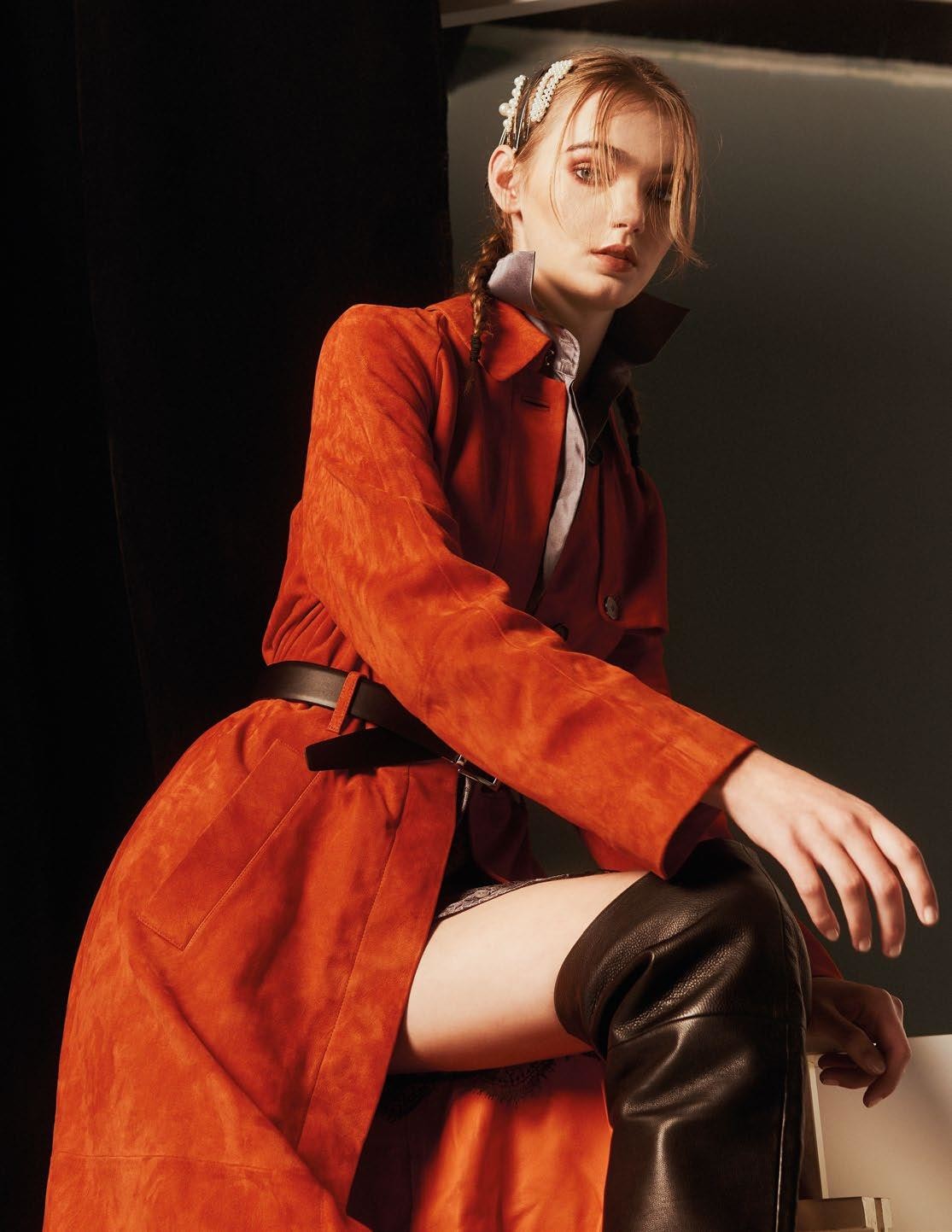 Silk shirt dress with lace trim, $3,290, Fendi. Suede coat and lambskin over-the-knee boots (prices unavailable), Salvatore Ferragamo. Calfskin belt, $650, Prada. 
Cotton shirt with glass-stone embellishments, $7,630, 18K gold banana-motif earrings, $7,090, and matching pendant necklace, $4,460, Prada. 
Prada's first fine jewellery collection is a reboot of its archival designs. Made up of 18K gold and diamond pieces, this collection features some of the fashion house's trademark motifs from past seasons – guitars (S/S '11), rabbits (S/S '18), robots (F/W '04) and bananas (S/S '11). Available at Prada boutiques at Ion Orchard and Changi Airport T3. 
Oversized wool coat with pleated sleeves, $8,400, Valentino. Calfskin minaudiere with shoulder strap (price unavailable), Hermes. 
Wool turtleneck pullover, silk shirt with collar ties, oversized cotton boiler suit, and wool socks (prices unavailable), Dior. Lambskin gloves, $1,250, Hermes.
Pinstriped cotton shirt, $960, Celine. Cotton-nylon trenchcoat, $6,700, Givenchy. Wide-legged cotton-blend trousers (price unavailable), Pinko. Lambskin gloves, $1,250, Hermes. Grosgrain buckled belt and patent-leather oxfords with rubber platforms (prices unavailable), Prada.