The objective: a year-end standout style reboot.
"Full-body ruching – an integral part of '80s partywear."
Moschino
"Vivid eyeshadows + big earrings = so '80s."
Louis Vuitton 
1 Polyester scarf, $24.90, Zara.
2 Peau Douce swimsuit, Eres.
COORDINATION VALERIE WONG
The '80s Redux
Blame it on Stranger Things, set in the era's dreamy haze of disco fog and hairspray. What's new for Resort 2020: It's deconstructed and renewed with urban sensibility – think power shoulders meets casual joggers and neon accessories reminiscent of wild night shindigs. The '80s is back, and it's better than ever.
3 Quilted jersey bag, Chanel.
4 Embossed calfskin mini bag, $2,410, Chloe.
5 Patent leather pumps, Chanel.
6 Polyester jacket, $480, Maje.
7 Metal sunglasses, Fendi.
8 Resin earrings, $170, Bimba Y Lola.
9 Leather pumps, Versace.
Prices unavailable unless stated.
Chanel
Chanel
"Puffed statement sleeves on a straight-cut dress."
Tory Burch 
"The unexpected pairing of a mink blouson tucked into paper-bagwaist pants."
Fendi
The Effortless Paper-bag
Pants It gives you a waist and accentuates your silhouette at once. Amp it up this season by pairing with tailored blazers or cool leather pieces.
Max Mara
Fendi
Burberry
COORDINATION VALERIE WONG
Add A Bow
It grants instant girlish appeal, but on the runway, designers upped the ante by using unexpected fabrics, like velvet and leather, and pairing with berms.
1 Velvet hair clip, $24.90, Zara.
2 Calf leather belt, $260, Pinko.
3 Metal and leather belt, Chanel.
4 Leather mules, Jimmy Choo.
5 Suede sandals, $1,420, Saint Laurent.
6 Leather slingbacks, Fendi.
7 Cupro dress, Coach.
8 Cotton blouse, $69.90, Zara.
9 PVC skirt, Pinko.
Prices unavailable unless stated.
"Chanel's Virginie Viard offsets the femininity of the pink bow by pairing it with a shorts-suit."
Chanel
Givenchy
COORDINATION SEAN THAM
Two Ways To Go Green
Either Granny Smith or brilliant emerald. Go bold with a head to toe look or tone it down by pairing green with neutrals.
1 Cotton shirt, $39.90, Uniqlo U at Uniqlo.
2 Down coat, $1,100, Bimba Y Lola.
3 Polyester pants, Topshop.
4 Viscose dress, Topshop.
5 Velvet maxi dress, US$838.02 (S$1,152.12), De La Vali at www.net-aporter.com.
6 Cotton sweater, $45.90, Mango.
7 Polyester dress, $69.90, Zara.
8 Cotton jacket, $625, Maje.
9 Silk pyjama pants, US$267.47 (S$367.74), Morgan Lane at www.net-a-porter.com.
Prices unavailable unless stated.
"Tone down this bright hue with a black blazer."
Givenchy 
"Top to toe Granny Smith in a pantsuit."
Off-White 
"Weave windowpane checks into the trench for a modern feel."
3.1 Phillip Lim 
Chanel
A Twist On The Trench
Forget waterproof, heavy-duty or tan cotton gaberdine variations – this is is everything but. Updated with soft, drapey fabrics, blinding metallics or stiff jacquard, the new trench is the way forward.
Max Mara
Burberry
Fendi
COORDINATION VALERIE WONG
Ranch Dressing
It's the lite version – as in Westerninspired accessories, not the full rodeo look. Pair cowboy boots, suede fringes or wide-brimmed wool hats with a feminine tea dress or a floral prairie number.
"Style a floral number with a suede jacket and mid-shin leather boots."
"Pair dark denim and black accessories with gold-tone hardware."
Versace
1 Leather crossbody bag, $229, Mango.
2 Triomphe canvas cross-body bag, $1,850, Celine.
3 Nano Baguette denim bag, Fendi.
4 Leather crossbody bag, Coach.
5 Suede bag, $445, Maje.
6 Wool hat, $59.90, Zara.
7 Leather belt, $120, Maje.
8 Calfskin boots, $1,255, Sandro.
9 Suede boots, $94.95, H&M.
10 Silk and wool blend shawl, Louis Vuitton.
11 Leather boots, $650, Bimba Y Lola.
12 Suede boots, Saint Laurent.
13 Leather boots, $599, Mango.
Prices unavailable unless stated.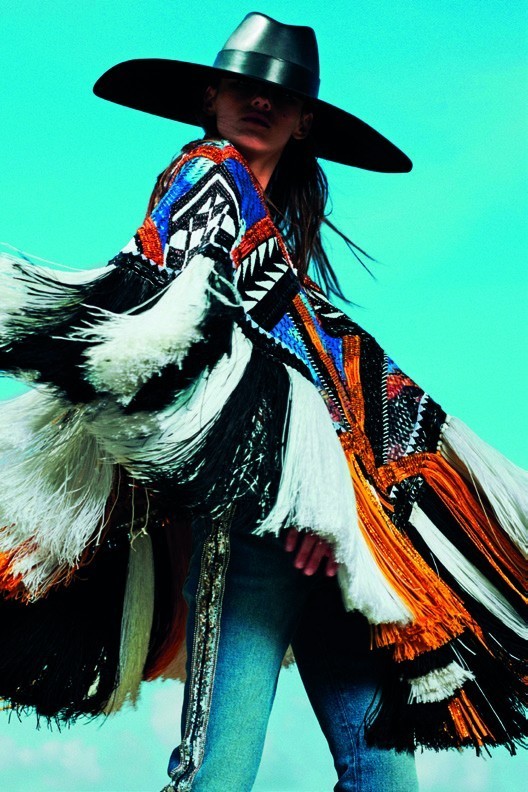 Balmain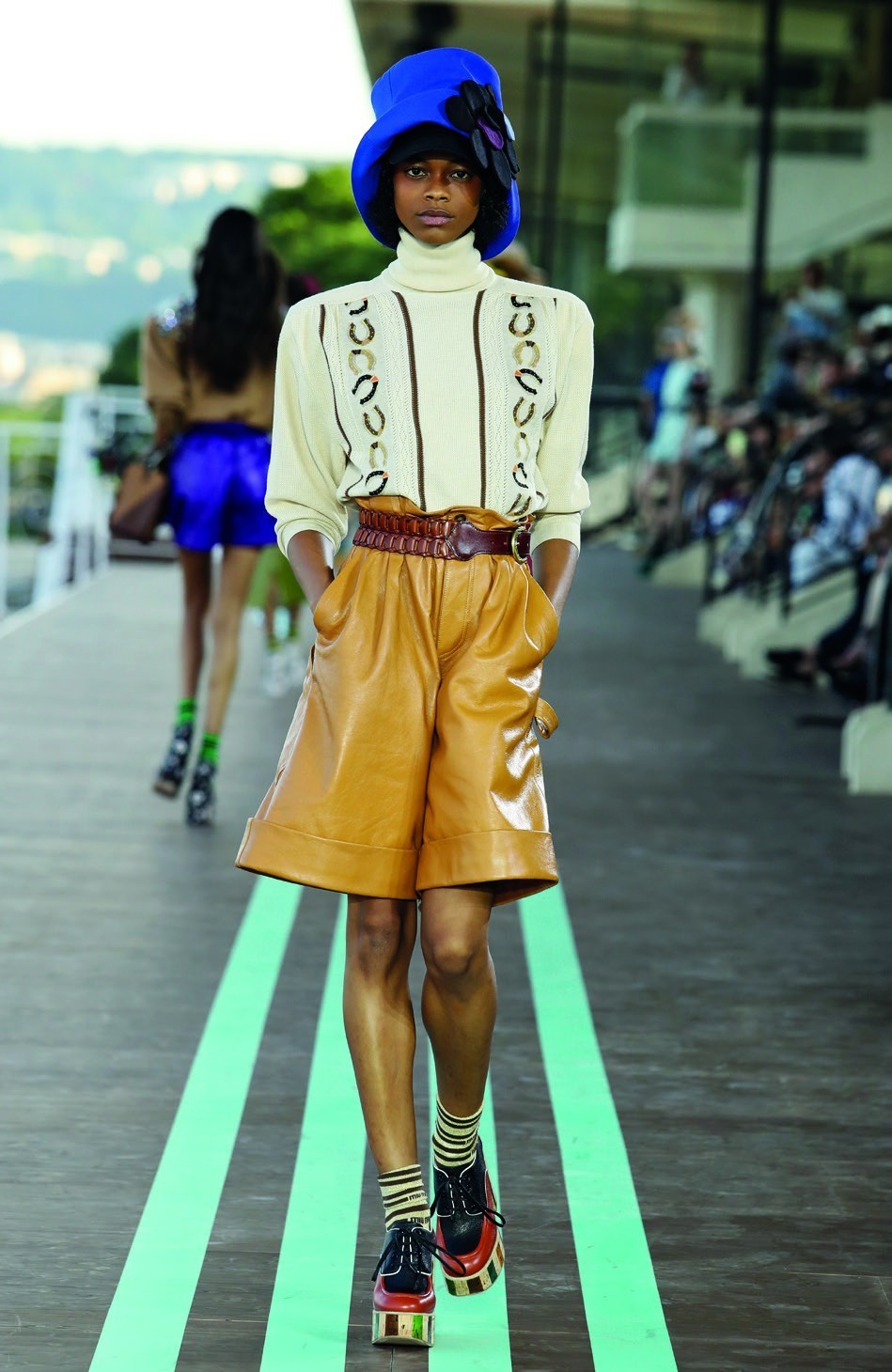 Miu Miu
Louis Vuitton
The Elevated Berms
Not the typical boating-variety chino bermudas, these are better known as dress shorts. They come in left-field fabrics (the most daring being Miu Miu's large-cuffed smooth leather rendition) and with unexpected details (oversized cargo pockets version at 3.1 Phillip Lim). The new way to wear: Pair with glamorous pieces – a glitzy bustier or platform heels – to go from relaxed casual to high fashion.
"Give the dress shorts a sporty vibe by wearing it with a fitted blazer and leather accessories."
3.1 Phillip Lim 
Miu Miu
COORDINATION VALERIE WONG