Designers from various cosmopolitan cities come together at Citigems, modernising fine jewellery for everyday urban wear.
Designers from various cosmopolitan cities come together at Citigems, modernising fine jewellery for everyday urban wear.
Ask typical millennials today and you'll find many who say they prefer to wear costume jewellery instead of fine jewellery. Some perceive fine jewellery as pricey, worn by older women, or reserved for special occasions (think engagements or weddings). Others may even hesitate to step into fine-jewellery stores, assuming that such boutiques are pretentious and intimidating.
Citigems understands the way this new generation use jewellery to express their own individualism and unique style, and hopes to challenge the traditional fine jewellery shopping experience through its boutiques and new collaborations with designers from different cosmopolitan cities.
Wearable inspirations.
Citigems aims to reinvent the fine-jewellery shopping experience with its new contemporary collections. In addition to its selection of innovative yet affordable diamond and gold jewellery, it has now expanded its range with new fine-jewellery collections by award-winning designers from cosmopolitan cities around the world, as well as Forevermark, a diamond brand from The De Beers Group of Companies, and Future Gold, a collection that overturns traditional 999 Pure Gold designs with craftsmanship and technology.
Stylish and inspiring, they are ideal for everyday urban wear, making them a great addition to your work wardrobe. They're also perfect for dressing up your favourite casual outfits or party dresses. The ready-to-wear designer collections include:
Le Royale 999 Pure Gold collection by Mathieu Tournaire: Fancy being a princess? French designer Mathieu Tournaire lets you be one with this intricately designed collection of gold rings inspired by imperial crowns and castles. It's a subtle yet elegant way to feel like royalty.
Expressions of Love collection by Ewa Olszewska-Borys: Concaves, convexes and texture dominate in the Expressions of Love collection of necklaces and bracelets. Designed by Ewa Olszewska-Borys – an artist with Hermes since the 1960s – and inspired by the beauty and intimacy of relationships, it celebrates life's significant milestones.
Emo-Gem collection by George Giannakopoulos: If you are dreaming of a European romance, then this collection in rose and white gold, ceramic and diamonds is for you. Charming, feminine and a little whimsical, the pieces are by George Giannakopoulos, the award-winning Italian designer who takes a page from the clear azure waters and beauty of the Aegean Sea.
Forevermark: Each Forevermark diamond is beautiful, rare and responsibly sourced, and less than one per cent of the world's diamonds are deemed being worthy of the Forevermark inscription. Designer Federica Imperiali brings out the beauty of each diamonds with exclusive collections available at Citigems boutiques. Highlights include the Encordia collection which echoes the "knot of Herakles" (also known as the "true-love knot"), symbolising the strongest bond that can exist between two people, and the Dazzling Dance collection, which features a diamond centrepiece that "dances" delicately in white gold.
Come on in.
Feast your eyes on these beautiful collections at Citigems' concept store at Compass One and its first-ever Experience Store at Vivocity. The open layout of each store is instantly welcoming and friendly – you won't get uncomfortable stares from snooty salespersons! At the Experience Store, there are five unique areas for customers to explore.
They are first greeted with the sight of a Browsing Counter near the entrance, where various items are available for you to try on. Step further in and you'll see the first Forevermark Jewellery Bar – the first of its kind in Asia – showcasing an assortment of beautiful diamond jewellery designs.
Customers can also take their time admiring jewellery displayed artistically on the wall, just like a modern art gallery, or browse the ready-to-wear designer collections at your own pace. Finally, visit the Citigems feature wall, a dedicated corner that describes the brand's heritage and its promise of being a "city of gems" for jewellery designers from different cosmopolitan cities.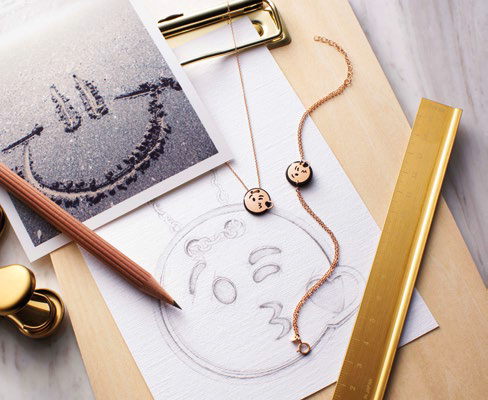 From left: Expressions of Love collection by Ewa Olszewska- Borys and the Emo-Gem collection by George Giannakopoulos, The Dazzling Dance collection by Forevermark.
SPECIALLY FOR HER WORLD READERS
Present this page at the new Citigems Compass One Concept Store (#01-44) and receive a free 999 Pure Gold Coin with any purchase. This offer is valid from December 1 and limited to the first 30 customers.
Visit the Citigems concept store at #01-44 Compass One, and the Experience Store at #B2-03 Vivocity (opens end of November).
For more information, visit www.citigems.com.sg or www.facebook.com/citigemsjewellery.